VW-backed Argo AI unveils autonomous electric vans designed for ride-sharing
VW-backed Argo AI unveils autonomous electric vans designed for ride-sharing
The ID. BUZZ won't be hitting German streets before 2025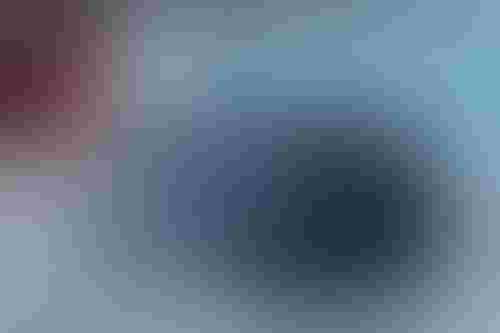 The ID. BUZZ won't be hitting German streets before 2025
Volkswagen-backed Argo AI has unveiled commercial, electric vans that are set to be deployed as robo-taxis.
The ID.BUZZ vans are fitted with both long and short field LiDAR and cameras, microphones, radar, and Level 4 autonomous capabilities.
Argo showed off the design of the ID. BUZZ at the IAA Mobility conference in Munich.
The vehicle is currently being tested on Argo's test track at Franz Josef Strauss International Airport in Munich, and the company hopes it'll be driving down the streets of the Bavarian capital soon.
Argo said that self-driving ID. BUZZ vehicles will deploy for commercial services in Hamburg in 2025 — with autonomous ride-hailing and ride-sharing services to be run by VW subsidiary MOIA.
"Consumers are going to love this vehicle when they get to experience it," said Argo CEO Bryan Salesky. "We're eager to put it to the test in Germany, and really show what the ID. BUZZ is capable of."
Car of the future
Argo AI was co-founded in 2016 by Salesky and Peter Rander – veterans of the Google and Uber autonomous driving programs.
Investors VW and Ford own 40 percent each, with Argo's founders and employees holding the remaining 20 percent.
VW invested a whopping $2.6bn into the Pittsburgh-based startup last April, with the parent company transferring Audi's Autonomous Intelligent Driving Division to Argo.
The German car giant would go on to launch a 2,000-strong AI team in Detroit in March – a move which followed a partnership with Microsoft to accelerate the development of autonomous driving systems.
Argo's Munich team, which formed last June, only received the base vehicle at the turn of the year and spent considerable time testing and integrating software to prepare for its unveiling.
Argo's dream of deploying ID. BUZZ onto German streets requires the country's lawmakers to allow for driverless cars to drive on public roads.
Currently, the Bundesrat, the German parliament's upper house, is mulling over legislation that would allow for self-driving vehicles to be deployed with few restrictions.
The bill was approved by the Bundestag, the lower house, in May. It states that fully autonomous Level 4 vehicles – like ID. BUZZ – would be allowed to drive on public roads without a human at the wheel.
VW's national rival Daimler, which owns Mercedes-Benz, would likely challenge Argo through its own autonomous systems, partly through its US subsidiary Torc Robotics.
Late last year, the company admitted that it was safer to work in several directions, and said it would partner with Waymo on self-driving trucks.
Keep up with the ever-evolving AI landscape
Unlock exclusive AI content by subscribing to our newsletter!!
You May Also Like
---