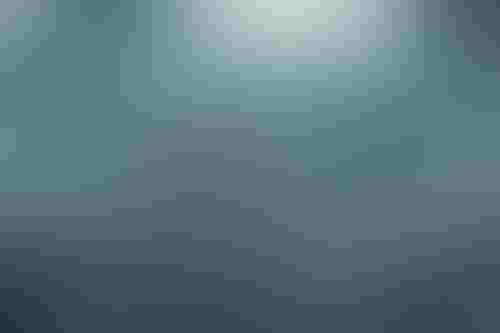 As it continues battling Ocado
Norwegian robotics firm AutoStore has raised NOK 2.7 billion (~$322m) in its IPO on the Oslo Stock Exchange.
The company set its IPO price at 31 Norwegian crowns per share ($3.72) – effectively valuing the company at $12.4bn.
That price makes it Norway's highest value new stock in decades.
The company develops robots for deployment in warehouses – with the likes of Gucci and Lufthansa among its customers.
Just minutes after it started trading , AutoStore's share price went up by around eight percent to 33.5 crowns ($3.96).
"The money we get from the IPO will be used primarily to deleverage the debt to a level that is more normal for a public company," Karl Johan Lier, CEO of AutoStore, told Reuters.
From robots to revenue
AutoStore was founded in 1996. It has around 20,000 warehouse bots deployed in over 30 countries.
The company utilizes 'cube storage automation.' This means each item that a warehouse stores is housed in a three dimensional grid structure – with automated robots able to navigate a rail-based grid system to deliver and refresh inventory at pace.
Each robot has two sets of wheels that enable it to move along perpendicular axes, which AutoStore says "makes it possible for all robots to reach any position, and any crate on the grid independently – providing near 100 percent system availability."
Back in April, SoftBank Group purchased a 40 percent share in the Norwegian firm, acquiring the stake from funds affiliated with AutoStore's majority shareholder Thomas H Lee (THL) Partners.
While impressive, the IPO failed to surpass that of Statoil ASA in 1996, the oil major now known as Equinor ASA – the country's largest listing to date.
Following its decision to go public, the free float of AutoStore shares will amount to around 17 percent of the company's overall equity.
If there is enough demand, however, underwriters can sell another 87 million shares in the offering, according to Bloomberg.
Upon announcement of the IPO, CEO Lier thanked investors in a video published on the company's website for "believing in what we do."
That video suggests that from 2018 to 2020, the company increased its R&D investments by 210 percent.
It earned a reported net of $182.1m last year and expects that to increase to $300m by year's end, and $500m the following year – with a project pipeline worth $3.4bn across 2,000 projects.
Just days before its float, AutoStore partnered with sorting technology developer Fives. That deal sees Fives able to market, install, and maintain AutoStore systems.
Legal battle with Ocado
Away from public markets, AutoStore has been involved in an increasingly bitter legal dispute with British online supermarket Ocado.
The pair worked together as early as 2012, with the Norwegian firm supplying Ocado with warehouse technology.
AutoStore contends that the retailer then used its technology to build the foundation of its Smart Platform for warehouse automation.
AutoStore has also claimed several infringements related to the design and lifting mechanism of Ocado's robots.
Ocado denies those claims and says it owns around 40 patents that cover various aspects of its system.
In October 2018, AutoStory filed complaints in the UK and US citing patent infringement. The following month, the US International Trade Commission (US ITC) opened a Section 337 investigation into the claims.
A Section 337 investigation relates to the potential import of intellectual property infringing goods. If found true, the ITC can issue importation bans, preventing such goods from entering the country.
AutoStore's legal fight with the online retail giant took a turn in June after Judge Richard Hacon of the UK's Intellectual Property Enterprise Court (IPEC) refused to grant an injunction that would have prevented AutoStore from accessing certain information pertinent to its claims.
Judge Hacon said the ITC was "better placed to decide what evidence should be admitted in his own court than is an English judge in an interim hearing."
The plaintiffs sought information on discussions the two parties held during earlier litigation in 2018 over a similar issue. Following that ruling, Ocado said it would appeal.
AutoStore was then hit with an infringement suit by Ocado in March this year, arguing that the former would gain monopoly power in the automated cube-based storage and retrieval market.
Ocado said it wants fair competition and aims to prevent AutoStore from interfering with sales of its systems.
The ITC is due to hold its hearing later this year. The case continues.
Keep up with the ever-evolving AI landscape
Unlock exclusive AI content by subscribing to our newsletter!!
You May Also Like
---