Waymo CEO John Krafcik steps down, to be replaced by two co-CEOs
Waymo CEO John Krafcik steps down, to be replaced by two co-CEOs
One CEO will focus on tech, the other will deal with regulators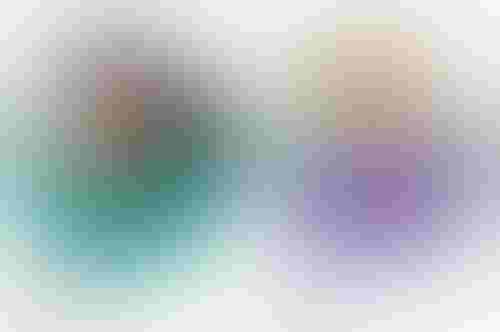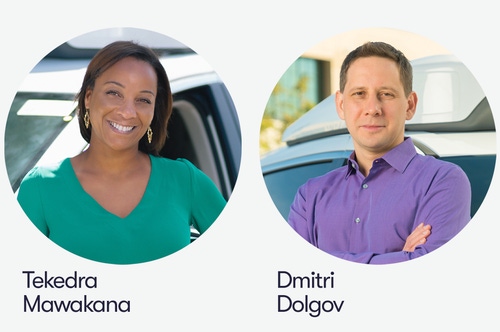 One CEO will focus on tech, the other will deal with regulators
The CEO of Alphabet's self-driving car division Waymo is stepping down.
Automotive executive John Krafcik joined Google's sister company in 2015 after long stints at Ford and Hyundai. At Waymo, he helped build partnerships with major car manufacturers and assuaged industry fears that Waymo would build its own car.
He will be replaced by Waymo's CTO Dmitri Dolgov and COO Tekedra Mawakana.
Autonomously driving off into the sunset
"We've achieved remarkable firsts as we develop, deploy, and commercialize our fully autonomous Waymo Driver, and work to make our roads safer and mobility more accessible," Krafcick said in a statement.
"The Waymo Driver has driven autonomously tens of millions of miles on public roads across 25 U.S. cities, and more than 20 billion miles in simulation; safely gets anyone in Phoenix with the Waymo One app to their destinations across thousands of miles each week; and is unlocking convenience and scale for our local delivery and freight partners through Waymo Via."
He added that under his tenure, the company raised its first external investment round of $3.25 billion, and built up an extensive network of suppliers and partners. The company is working on car and van projects with Nissan-Renault, Fiat Chrysler, Jaguar Land Rover, and Volvo. Last November, it partnered with Daimler to explore self-driving trucks.
Despite the success of the division, it hasn't quite lived up to the timeline first hoped.
One of the original leaders of 'Google's self-driving car project' Chris Urmson used to tell media back in 2015 that the aim was for autonomous vehicles to advance so fast that his 11-year-old son would never have to get a driver's license.
Six years later, and the goal of a fully autonomous vehicle still seems far off, with Alphabet launching another division that looks to build dedicated roads for autonomous vehicles. Urmson, meanwhile, left Waymo to found rival Aurora in 2017. Last year, the company acquired Uber's self-driving car business in a $4 billion deal.
The last few years have seen an array of competitors emerge and raise money in an effort to catch up with, and surpass Waymo. Despite Krafcik's efforts to woo the automotive industry, many of its largest names have launched their own self-driving divisions or investments.
Ford is a major investor in Argo AI, now worth more than $7.5 billion, while General Motors is funding Cruise, which earlier this year acquired rival Voyage. Daimler acquired Torc Robotics and said it would continue to invest in the tech as it was collaborating with Waymo.
The tricky task of continuing Waymo's steady autonomous journey, while fending off rivals, building partnerships with automotive companies, dealing with regulators, and creating a sustainable business model will now fall to two individuals.
Dimitri Dolgov and Tekedra Mawakana will share the title of co-chief executive as the company enters its next phase. "We're energized by the road and opportunity ahead of us," they said in a joint statement.
Dolgov joined the project in its early days, back in 2019, and helped lead the development of the core 'Waymo Driver' autonomous system. He rose to CTO after Urmson and engineer Anthony Levandowski left – with Levandowski going on to found his own self-driving startup which was acquired by Uber, only to be successfully sued and sentenced for stealing Waymo trade secrets. He was later pardoned by President Donald Trump, and did not spend any time in prison.
Mawakana spent years as a senior public policy executive at Yahoo and eBay, joining Waymo in 2017 and becoming COO in 2019. She will likely help lead the division's regulatory outreach efforts, as local and national governments grapple with how to treat driverless vehicles.
Keep up with the ever-evolving AI landscape
Unlock exclusive AI content by subscribing to our newsletter!!
You May Also Like
---