What might communication mean in a post-pandemic world?
What might communication mean in a post-pandemic world?
As we look post-COVID, AI will progressively have a bigger say in how customers interact with your brand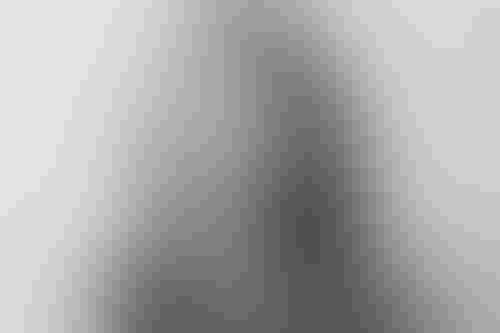 In retrospect, communities and the businesses situated within them weathered the onset of COVID-19 in a typical way — in many ways we've come together, sought novel solutions to new problems, and found a way through the maze of new safety rules and disrupted workplaces.
But with the proliferation of digital connectivity, social media, and smartphones, communication of these solutions was delivered almost exclusively by digital means.
This has opened the door to enormous innovation potential, and nowhere is this more visible than in artificial intelligence (AI).
Communicating the rapid changes to our communal normal has been faster, more immediate and more personal than ever. Those in positions of authority and knowledge used both digital and analogue comms for education, public safety and sharing news. For brands, the digital space, and communication within it, became ground zero for product stability, customer advocacy and service updates.
All these changes prompted a consumer and company mindset shift: What does today's relationship with brands mean? Do your organisation's priorities align with your customers'? What matters to people now that we're moving into a post-pandemic environment?
Communication, and the channels by which your messaging is heard, has become a key trajectory for your purpose, and above all else consumers want you to articulate your position on more than just your product — you need to be a fully realised brand, committed to a vision, delivering not only great service but a meaningful one too.
Your customers are increasingly defining themselves by who and what they do business with. Communicating your values, your meaning and your mission authentically is now critical to your business health.
How is AI shaping communications?
The future of communications is increasingly digital. In fact, most of our present is digital, thanks in no small part to COVID-19. As we continue to endure and even look post-COVID, AI will progressively have a bigger say in how customers interact with your brand. We now live in the age of immediacy and, as digital networks proliferate, consumer demand is evolving at an equally rapid pace.
This especially affects brands, which have seen the potential reach of their business expand at an incredible rate. But the real war for the communication of the future lies in emerging tech — from immersive experiences bringing brand sensations to life via VR, to satellite and internet connectivity in hard-to-reach places around the world. In and around that, AI is leading the way as an actionable, defined and tangible advancement, especially in how people communicate with businesses.
Where does AI sit within communications?
According to McKinsey, global AI application revenue could be worth up to $2.6 trillion in just sales and marketing alone, and this will be delivered through hyper-personalisation and adept, relevant, targeted communications.
Communication expresses meaning. It can be exciting, insightful, offensive or untrue, but until the advent of AI, the communicative tools at your disposal were just extensions of you. True, trusted, emboldened AI offers something new.
AI offers unprecedented data crunching, making an incredible impact in areas such as market and insight analysis, sentiment analysis, and highlighting effective influencer and marketing partnerships that allow us to humanise data insights to connect with people on a more emotive level.
Certain machine learning AI systems can replicate and write social media, PR, marketing, or direct email content and copy, constantly perfecting and re-perfecting based on audience click-through analysis, page heat mapping and real-time data flows.
AI can integrate facial recognition and sentiment recognition into smart marketing campaigns, reacting immediately to audience feedback in real time on social channels.
AI offers media hyper-targeting — whether it's through specific outlets, publications or media channels for generating the best coverage, or through adapting length, size and type of content for multiple channels based on audience engagement.
What do companies need to do if they're considering using AI?
The scalability and usability of AI is understood, but AI must allay our concerns around ethical responsibility: Companies need to be accountable for any AI implementation and they need to have clear lines of sight in regards to AI roles.
Training needs to be paramount: Understanding the growing influence of AI is not just for data scientists — it needs to be a full spectrum approach, where skills gaps are closed across the board, continual technical and ethical assessment is part of performance management, and recruitment is done with striving for AI perfection in mind.
How this is then taught speaks to AI democracy: Basic AI literacy will work towards a workforce working in tandem with machine learning, rather than against it.
The bottom line
AI will be a powerful weapon in your communications arsenal in the very near future: Your customers are already engaging with it, and adoption is near universal in smaller companies. The reality is that we will need people to help continually train AI systems to supplement communications at scale. The future isn't totally machine, but it does feature it.
As senior director at WE Communications UK and a global lead for tech, Laura Gillen is responsible for a number of WE's technology clients in the UK and internationally in addition to several more corporate-focused clients. As part of the UK Leadership Team, Laura plays a key role in client excellence, people development and marketing for the agency.
Keep up with the ever-evolving AI landscape
Unlock exclusive AI content by subscribing to our newsletter!!
You May Also Like
---