When AI goes bananas: an app helps farmers grow healthy fruit
When AI goes bananas: an app helps farmers grow healthy fruit
When AI goes bananas: an app helps farmers grow healthy fruit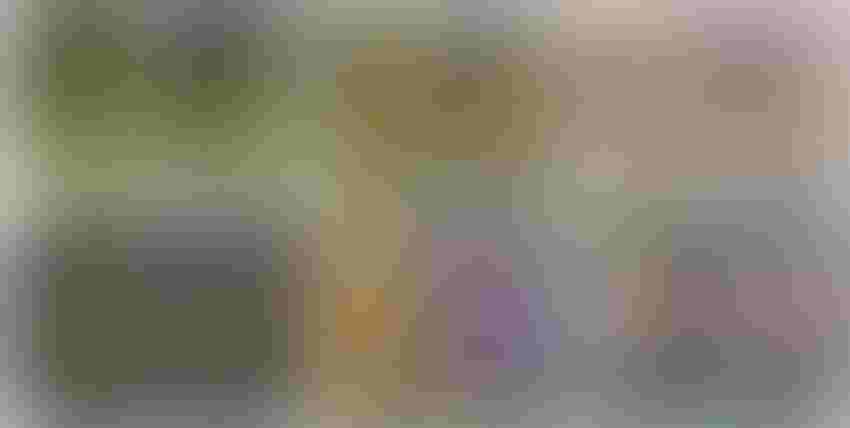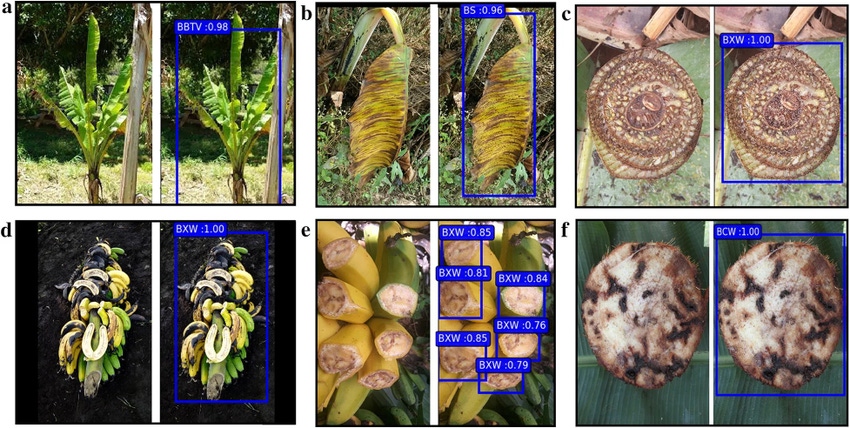 Bioversity International turns to clever algorithms for food security
by Max Smolaks 12 August 2019
A team of researchers from Bioversity
International in Africa has created a smartphone app to help banana farmers protect
their crops against diseases and pests.
The Tumaini App (meaning 'hope' in Swahili) is based on artificial intelligence algorithms that have been trained to recognize five major diseases and one common pest affecting the world's favorite fruit, demonstrating accuracy of more than 90 per cent in most models.
The software has been tested in Colombia, the Democratic Republic of the Congo, India, Benin, China, and Uganda.
Tumaini can recommend the means of addressing
a specific disease and automatically upload identification data into a global
database to help coordinate international response. It is hoped that the app can
stop disease outbreaks and protect the livelihood of small, independent farmers.
The paper describing the algorithms has been published in Plant Methods - an open access, peer-reviewed journal dedicated to the plant sciences.
"There is very little data on banana
pests and diseases for low-income countries, but an AI tool such as this one
offers an opportunity to improve crop surveillance, fast-track control and
mitigation efforts, and help farmers to prevent production losses," said
Michael Selvaraj, crop physiologist at the International Center
for Tropical Agriculture and lead author of the paper.
Bioversity International is a global
research-for-development organization headquartered in Italy, working to ensure
global food security since 1974. To create the app, the team – which also
includes researchers from India's Imayam Institute of Agriculture and
Technology, and Texas A&M University – first collected 20,000 images of the
ruined crops.
The app was then trained to recognize the
nature of the disease using three different convolutional neural networks in
combination with deep transfer learning.
Researchers say that, unlike the existing crop
disease detection models which need clear, isolated pictures of specific parts
of the plant, Tumaini can detect symptoms on any part of the crop and is
trained to be capable of reading images of lower quality, inclusive of
background noise.
"The overall high accuracy rates
obtained while testing the beta version of the app show that Tumaini has what
it takes to become a very useful early disease and pest detection tool,"
said Guy Blomme from Bioversity International. "It has great potential for
eventual integration into a fully automated mobile app that integrates drone
and satellite imagery to help millions of banana farmers in low-income
countries have just-in-time access to information on crop diseases."
Keep up with the ever-evolving AI landscape
Unlock exclusive AI content by subscribing to our newsletter!!
You May Also Like
---