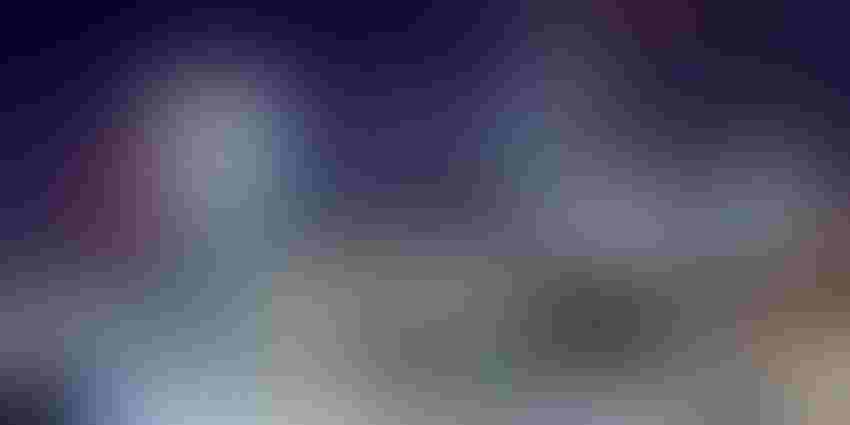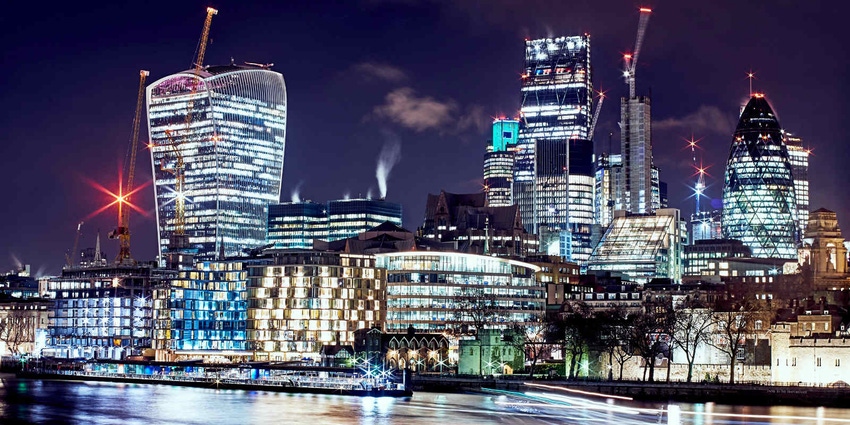 by Ciaran Daly
LONDON - As some of the densest data environments, the financial services and banking industries have consolidated their digital transformation efforts for a number of reasons: to streamline transactions, improve security, inform investment decisions, and provide a better overall customer experience. In 2019, artificial intelligence technologies will play a central role in these efforts, as evidenced by the sheer volume of adoption by players old and new in finance and banking.
To find out how major financial institutions are approaching AI, we sat down with Tom Castle, Head of AI Practice and Development within Natwest RBS Commercial Bank. A nearly 300-year old organisation, Natwest RBS provides a clear case study into how established players in finance and banking are strategically utilising these technologies.
In Tom's current role, he is focused on helping the bank create best practice in the delivery of AI-based solutions across the corporate and commercial bank, supporting both customers and staff in achieving their goals.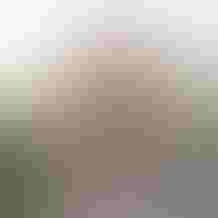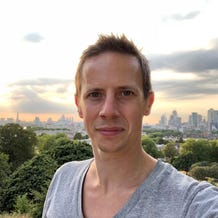 Tom Castle, Head of AI Practice & Development at Natwest RBS
What is the value of AI to a financial institution like Natwest - and the industry as a whole?
Large financial institutions such as Natwest naturally produce and process a huge amount of data as part of their day-to-day business.
AI is enabling us to combine that data with advances in compute power and data science to improve the products and services we provide to our customers. We're seeing it can create value in a range of ways:
Firstly, it frees up time and gives us more information to help our staff understand more about their customers and provide them with more personalised services. For example, it can help a relationship manager better understand his customers business and have more valuable conversations about the specifics of that customer's business and industry.
Secondly, AI helps service teams to understand where there are issues in processes and find new ways to resolve them.
Increasingly, AI allows our customers to do their banking at a time that suits them in the channel they choose and provides insights to help them make better financial decisions both in their personal life and also when running businesses.
What are some of the key challenges around AI implementation in the financial services sector?
I don't think the challenges facing the financial services industry are that different to any other industry. AI as a business capability is a fairly new concept for most firms, and there isn't yet a well-trodden route for us to follow or any established best practice.
The first challenge is getting access to the right data, in the right place. Historically, I think many organisations haven't really considered data as a valuable asset and therefore haven't developed data processes that align with the needs of data science.
The technical tools and capabilities in this space are improving rapidly and enabling organisations to quickly use the data they have once they can access it. However, there is a big difference between building and running a model in a sandpit, and deploying and running within a production environment.
A lot of the focus is now on developing and implementing the right operating model and associated skills to scale production deployment efficiently and responsibly. The change needed to implement this shouldn't be underestimated. It requires cultural changes at all levels of the organisation.
A move towards becoming a data-driven organisation, as well as growing an understanding of how teams can leverage AI to enable them to make better decisions, act more efficiently and provide better customer experience is key.
Where is the conversation around AI in banking and finance today?
From the conversations I have with peers across the industry I think most firms are now recognising the need to invest in AI. In 2018, a lot of the conversation was around setting up and running proof of concept activities and demonstrating value, while working out how to do 'AI'.
As we move into 2019, there has been a shift along the maturity curve in a lot of organisations with the focus moving to tackling some of the challenges I mentioned earlier. While running PoCs is still important, the path to production and ultimately creating value seems to be top of the agenda.
How far along are Natwest in their AI journey? Any notable use cases?
Across the bank we're working on a wide range of use cases using various types of technologies.
We're using chatbot technologies to assist our customers and our staff, our Chatbot Cora is now 2 years old and has served over 5 millions customers.
We're also using voice and other biometrics capabilities to authenticate customers and detect and prevent fraud. As well as helping prevent fraud, this frees up more time to allow our staff to focus on meeting our customers needs.
Within the commercial bank, where I work, we are also using AI in combination with robot process automation (RPA) to service simple customer requests that come in via email as well. This provides a really quick resolution to common request types and allows our staff to focus on more complicated requests.
What are Natwest's key priorities for AI implementation moving forward?
Ultimately our focus is on delivering value
to our customers by creating production solutions to the banks biggest
challenges.
Developing and delivering a robust pipeline
of capability which solve problems for our business is our priority.
To do that, we are working with a wide range of stakeholders - both internal and external - to increase awareness through education and to help us develop robust processes and controls to ensure that everything we build and deploy meets the high standards we hold ourselves too. We're actively involved in work around ethical standards, responsible implementation practices and explainability.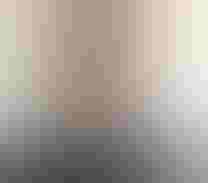 Based in London, Ciarán Daly is the Editor-in-Chief of AIBusiness.com, covering the critical issues, debates, and real-world use cases surrounding artificial intelligence – for executives, technologists, and enthusiasts alike. Reach him via email here.
Keep up with the ever-evolving AI landscape
Unlock exclusive AI content by subscribing to our newsletter!!
You May Also Like
---