White House to increase non-defense AI spending to $1.5b in 2021
White House to increase non-defense AI spending to $1.5b in 2021
Meanwhile, quantum computing gets $699 million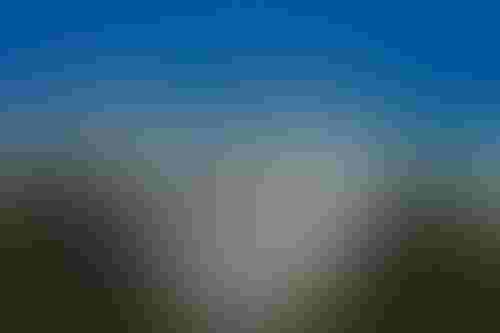 Meanwhile, quantum computing gets $699 million
The White House plans to increase funding for non-defense artificial intelligence projects in 2021 by 54 percent over fiscal 2020.
The 2021 proposed budget for AI is $1.5 billion, an increase from $974 million from the 2020 budget proposal.
The real-world "enacted" budget is likely to be higher this year, reaching $1.118bn.
The 2021 budget includes $830 million for AI research and development at the National Science Foundation interdisciplinary research institutes, a 70 percent increase over the fiscal 2020 budget request.
The Department of Agriculture is increasing its AI research investments from $4 million to $112 million, and National Institute for Standards and Technology more than doubled its AI R&D investments to $53 million.
More money for AI
The AI and quantum information science investments report was created in collaboration between the White House Office of Science and Technology Policy (OSTP), the Office of Management and Budget (OMB), the National Quantum Coordination Office (NQCO), and the Networking and Information Research and Development Program (NITRD).
The original "American AI Initiative" for investments was signed in February 2020.
It comprises five main pillars: "investing in R&D, setting AI governance standards, unleashing federal data resources, promoting workforce development, and engaging with international allies."
The investments are made primarily through the National Science Foundation, the Department of Energy, the Department of Commerce's National Institute for Standards and Technology, the Department of Agriculture, and the National Institutes of Health.
"The landscape for AI research and development continues to expand due to significant investments being made by industry, academia, and nonprofit organizations, in addition to the federal government's contributions," states the report. "The United States is far and away the world leader in private sector spending in AI, with nearly $40 billion invested in 2019."
Meanwhile, in quantum computing
The fiscal year 2021 budget request for quantum information science research and development is also increasing. The new budget calls for spending of $699 million, an increase from $435 million in the 2020 request.
The budget for fiscal year 2021, which starts October 1, proposes increasing spending by the National Science Foundation to $226 million, $120 million higher.
Proposed spending on research by the Department of Energy's Office of Science would increase to $237 million, an increase of nearly $58 million over fiscal 2020.
The stated priorities for quantum science information are a "focus on advancing fundamental science, developing the workforce, expanding partnerships with industry, and engaging with international partners."
Keep up with the ever-evolving AI landscape
Unlock exclusive AI content by subscribing to our newsletter!!
You May Also Like
---