Why Luminoso is a Leading Light in Deep Analytics, with CEO Catherine Havasi
Why Luminoso is a Leading Light in Deep Analytics, with CEO Catherine Havasi
Why Luminoso is a Leading Light in Deep Analytics, with CEO Catherine Havasi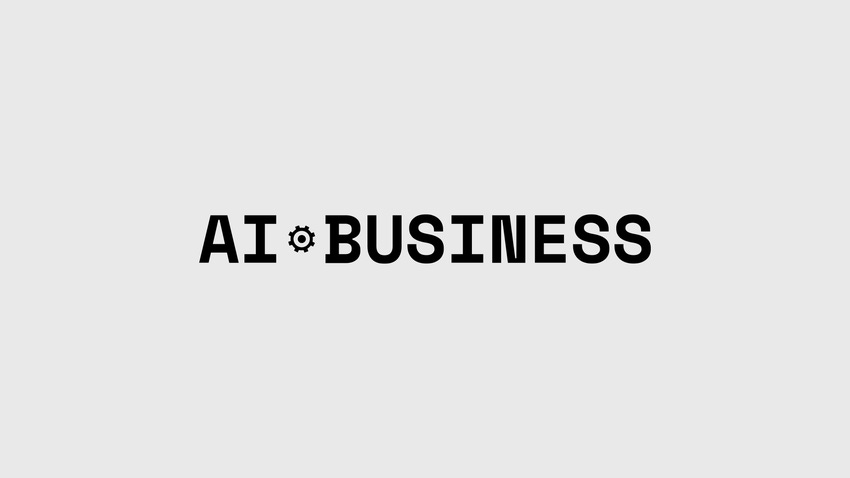 AI Business recently got the chance to speak to Catherine Havasi, CEO and Co-founder of
Luminoso
.
Luminoso's AI-based technology bridges the gap between text and meaning to derive insights that are critical to enlightened decision-making.  It applies cutting-edge research in natural language processing and deep analytics to help companies quickly uncover value in their data. Clients use Luminoso to rapidly learn what's driving their KPIs, optimise their client interactions, detect critical trends, and uncover conversations that their customers care about.  Data can be natively analysed in twelve languages, including Chinese, Spanish, Korean, and Arabic.
After graduating from Massachusetts Institute of Technology, Catherine worked in the MIT Media Lab where she ran the Digital Intuition Group and ConceptNet project. She co-founded Luminoso in 2010 and by 2014 was named among 
Boston Business Journal
's '40 Under 40' list of business and civic leaders making a major impact in their respective fields.
At The AI Summit in San Francisco on 28-29 September, Catherine called upon her experience and expertise in the field to deliver her keynote entitled 'Actionable Analytics: Driving real-time business decisions with AI'.
Catherine Havasi of Luminoso
Catherine feels "AI in business is now in a very exciting place as we are finally seeing an understanding and accepting" of the technology. But what is Luminoso's key proposition in the enterprise?
"What we do for companies falls into two big categories", she explains. "We help companies generate insight into marketing and product development, and take unstructured text and put it into a structured fashion.
"Take contact centres, for instance. There is a tremendous number of incoming calls into companies. But we can use software to optimise metrics and answer questions.
"Also intelligent agents. An important quality of intelligent agents is their ability to understand topics when they're being talked about, and our technologies enable that deeper understanding and so are able to drive the conversation".
As a specific industry example, Catherine describes how a Fortune 500 office supply chain store used Luminoso to analyse customer feedback coming in through their various support channels:
"600 negative reviews of the company's iPhone app were scraped from the Internet and analysed using Luminoso Analytics. The software was able to very quickly identify and map out some common themes within the feedback.  Specifically, some users were having problems scanning coupons, applying rewards, and finding terms and conditions of rewards; it was taking some users a long time to load information about certain products in the app; and the app was not set up to receive Apple Pay. Because Luminoso was able to very quickly uncover these issues, the app development team knew what to prioritise during their next update, and these issues were rapidly resolved".
Luminoso's other major piece of software, Compass, enables users to collect, measure, and understand large-scale customer, employee, and marketplace feedback in real time. In the 2014 FIFA World Cup, Luminoso partnered with Sony, transforming the flood of social media exchanges on Facebook, Twitter, and Google+ into focused topics of discussion.
Catherine describes how "it increased visibility and enabled people to follow conversations and topics about what they want. But people didn't think about the AI that was in it".
Skipping forward two years to very recently, and a further, more permanent partnership has been forged between Luminoso and Sapient Government Services.
Together, the organisations will use AI capabilities to help federal agencies transform data into actionable insights, enabling improved services to citizens. Catherine says that "by giving government organisations the power to track, understand, and respond to vast amounts of citizen feedback, quickly and in context, we're enabling them to create better services and experiences for the people they serve".
In the short term, Catherine says that Luminoso will remain focused on the industry verticals they are currently working in, but reveals they are branching out as they look to the longer term future:
"Traditionally we are work with marketing across different industries, retail physical and digital, consumer electronics, so we will continue to do so. But we are now also looking into customer finance and other verticals".
Having come a long way in such a short time, already working with Fortune 500 enterprises, the future certainly looks bright for Luminoso and their clients.
Catherine delivered her keynote on 'Actionable Analytics: Driving real-time business decisions with AI' at The AI Summit in San Francisco.
Join us at the next AI Summit in New York on 1st December, as the event comes to America's business capital! Find out more here: https://theaisummit.com/newyork/
For the latest news and conversations about AI in business, follow us on Twitter, join our community on LinkedIn and like us on Facebook
Keep up with the ever-evolving AI landscape
Unlock exclusive AI content by subscribing to our newsletter!!
You May Also Like
---