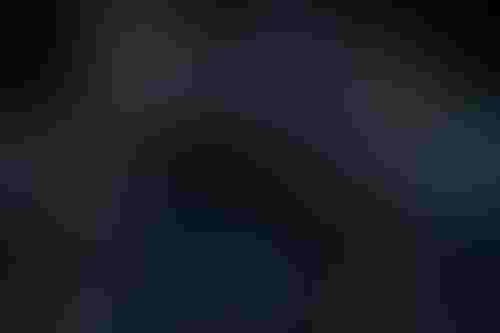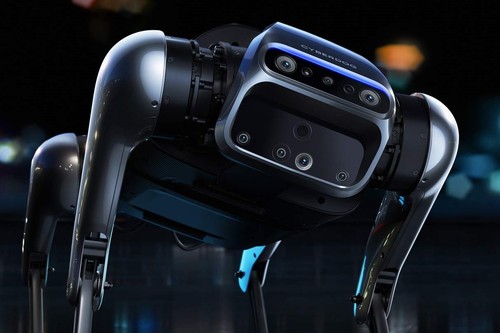 Says it will build an open source community around the quadrupedal robot
Chinese tech giant Xiaomi has launched a new quadrupedal robot that looks to be taking design cues from Boston Dynamics' famous Spot robot.
But while Spot costs $74,500, the Xiaomi CyberDog will sell for just 9,999 Yuan ($1,540) in a limited release of 1,000 units. It's not known what the price will be afterwards.
Xiaomi is the world's second-largest smartphone manufacturer, but also develops everything from apps and laptops to home appliances, electric scooters, bags, and even shoes.
Your very own surveillance companion
The CyberDog is powered by an Nvidia Jetson Xavier NX board, and relies on 11 sensors to understand the world.
Its primary sensor is the Intel RealSense D450 depth camera – itself worth around $1,000 – which is augmented by binocular ultra-wide fisheye lenses, ultrasonic sensors, touch sensors, and GPS.
Xiaomi developed its own servo motors with a maximum torque output of 32 Nm, which can rotate at up to 220 rpm. This makes the CyberDog capable of moving up to 3.2 meters per second (7mph), carrying up to 3 kg (6.6 pounds), and able to pull off backflips.
The company says the machine is able to follow its owner around and navigate around obstacles. It can identify some human postures and faces, and is able to track individuals in a group.
While a remote is used for complex actions, Xiaomi said that the robot is able to generate navigational maps and plot simple courses. It can also be controlled by voice commands.
The company will launch the robot at a low price to build a community, promising that much of the ecosystem work will be open source. Xiaomi also said it is considering building a robotics laboratory.
The company did not disclose any plans to launch the CyberDog outside of China, nor did it hint at a final price. It's also worth noting that all of the images released of the robot look like renders, and not a final product.
Those looking for a cheap quadrupedal robot could turn to Chinese firm Unitree Robotics, which sells a $2,700 system capable of carrying a single bottle of water. The Go1 is relatively limited in its functions, but can follow its owner.
Current market leader Boston Dynamics charges significantly more for its dog-like robot, but has pitched it for industrial applications like surveying mines (including those on Mars), machinery, and factory floors.
The product has also been pitched at law enforcement and the military, but Boston Dynamics previously said it does not want Spot to be used as a weapon.
Earlier this year, the New York Police Department, which was looking to use the Spot as a surveillance system, was forced to terminate its $94,000 contract with the company.
The department used the 'Digidog' to attend hostage situations and patrol low-income neighborhoods, before public pushback helped kill the project. The NYPD was also found to have broken the law by failing to disclose its use of the technology, as required since 2020.
Keep up with the ever-evolving AI landscape
Unlock exclusive AI content by subscribing to our newsletter!!
You May Also Like
---