Xilinx unveils high performance autonomous car brain
Xilinx unveils high performance autonomous car brain
Xilinx unveils high performance autonomous car brain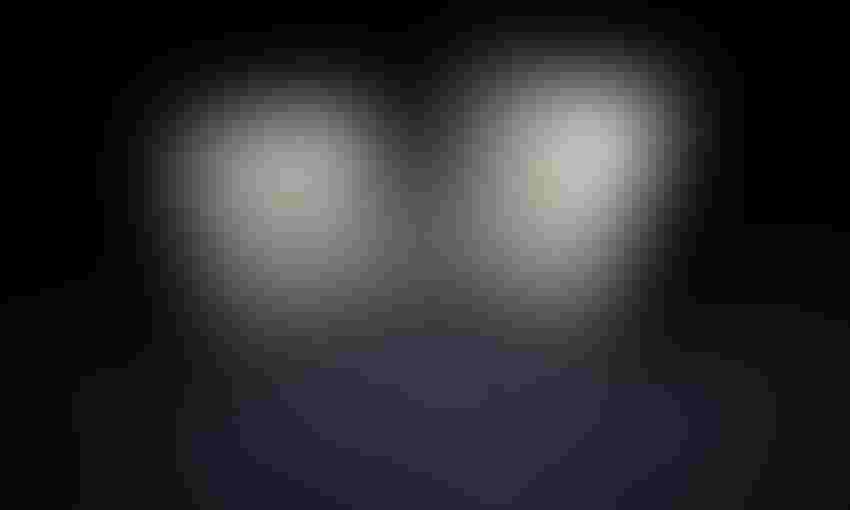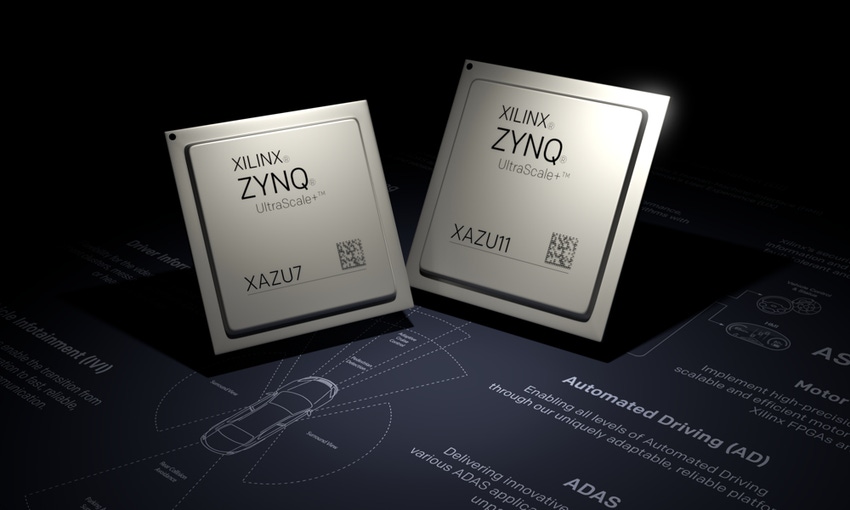 Talking about robo-taxis like they are already a thing
by Max Smolaks 12 November 2019
American silicon designer Xilinx has launched a
duo of chips that could power autonomous cars of the future.
It says the XA Zynq ZU7 and ZU11 are the world's highest performance "adaptive devices" for advanced driver-assistance systems (ADAS) and autonomous driving (AD) applications.
The chips are intended to be used as domain controllers – the centerpieces of autonomous vehicles that collect and process data from cameras, LIDARs, radar, ultrasonic, and other sensors, and accelerate neural network performance. The key requirements for this job are low latency, high bandwidth and the ability to be customized by individual carmakers.
ZU7 and ZU11 were designed to be used in autonomous cars of up to Level 4 - meaning fully autonomous, and able to handle the majority of driving situations independently.
A new battleground
Xilinx specializes in programmable logic
devices. It is the granddaddy of custom silicon, credited with inventing the
first field-programmable gate arrays (FPGAs) back in 1985. FPGAs have since
become a large market in their own right, being employed for tasks where using
conventional CPUs is impractical.
Applications for FPGAs range from telecommunications
to medical imaging, hardware emulation, and of course, AI
workloads. Both AWS machine learning service Amazon Sagemaker and Microsoft's Azure
Machine Learning feature Xilinx FPGAs to accelerate specific tasks.
In recent years, Xilinx has made serious advances
on the automotive front: by the end of 2018, it shipped 167 million products to
carmakers, and its chips were used in 29 makes and 111 vehicle models.
The latest car chips from Xilinx, built on the 16 nanometer process,
are the most powerful it has ever made: ZU11 features more than 650,000
programmable logic cells and nearly 3,000 DSP slices - 2.5X more than its previous
top performer, codenamed ZU5.
It's important to note that a car system based on ZU7 or ZU11 would still require a GPU or a similar device, to handle the bulk of parallel processing.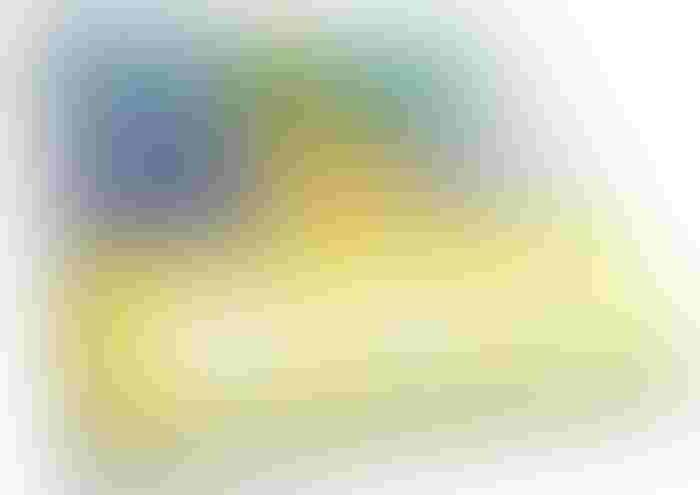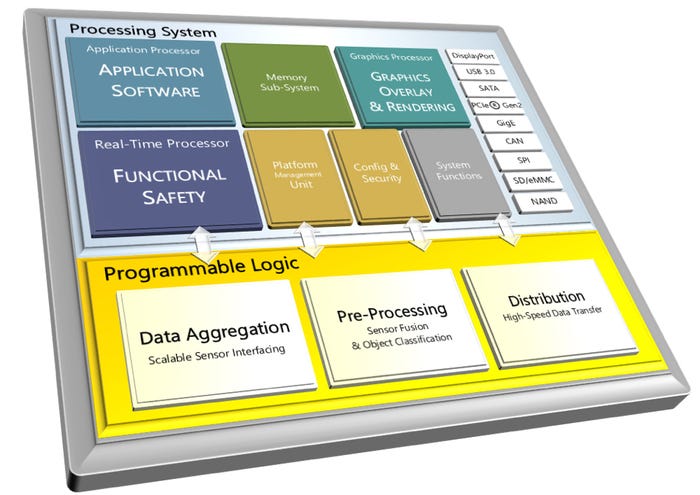 What's inside a Zynq SoC
"Through customer-driven requests, we've
broadened our XA product family to meet the complex levels of today's ADAS and
autonomous driving systems," said Emre Onder, senior VP for marketing at
Xilinx.
"With these additions to the Zynq UltraScale+
product line, Xilinx delivers unmatched processing flexibility and scalability
vital for today's rapidly changing requirements. Whether customers are
developing for L1 or for L4 systems, we have a solution that meets their
needs."
Keep up with the ever-evolving AI landscape
Unlock exclusive AI content by subscribing to our newsletter.
You May Also Like
---