Zero Trust and AI: The Future of IoT Cybersecurity, Hannover 2023
Zero Trust and AI: The Future of IoT Cybersecurity, Hannover 2023
Keyfactor's Andreas Philipp spoke on cybersecurity trends in 2023 and beyond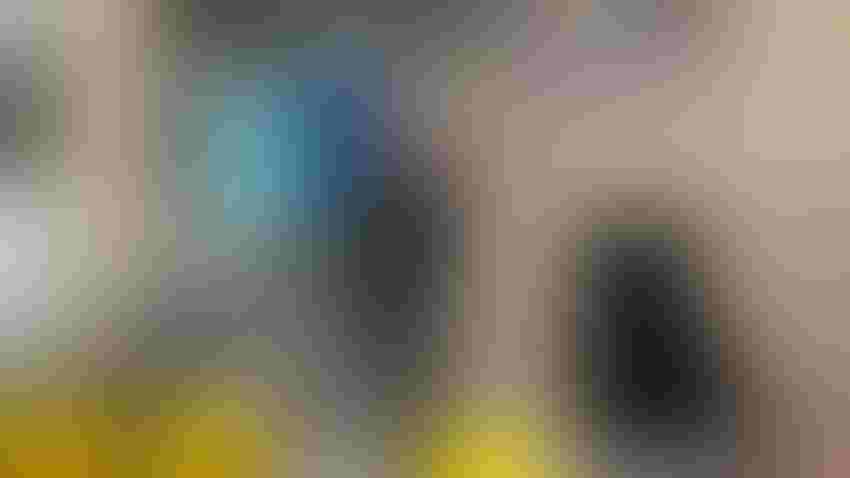 Industrial cybersecurity is following a new path as companies add increased numbers of IoT devices to operations, according to Andreas Philipp, Keyfactor business development manager. 
"Over the past 12 months we've seen cybersecurity trends shift in a totally new direction," said Philipp. "Economic paradigms are shifting and, especially after the pandemic, we saw significant supply chain disruptions and the rise of cyberattacks. Now, we're seeing more standards and regulations coming out to the industrial cybersecurity realm, responding to this new economy and new business models."
The expansion of the metaverse, as well as the rise of smart home environments, were also highlighted by Philipp as reshaping businesses' cybersecurity requirements. The response, he said, lies in changing not just the technologies but also the culture around cybersecurity.
"Ultimately, you can't solve cybersecurity problems with just technology," said Philipp. "It needs to be a company-wide strategy and it has to be built into every aspect of the culture and policies."
According to Philipp, companies looking to boost cybersecurity need to have several things on their agenda; zero trust, machine and device identity, security by design, and preparation for a post-quantum world.
"Zero trust is a good example of a cybersecurity strategy that is not about the technology but about the policy, the concept that has to be implemented company-wide," said Philipp. "Machine and device identity is a trend we've seen emerging over the last few years, with companies building up infrastructure around authenticating IoT devices themselves.
"This ties into the security-by-design which is pushing for security standards to be implemented on the products themselves. With this, devices will start to have security tools built into them from the first line of code."
Finally, Philipp also predicted that AI will play an increasingly important role in cybersecurity strategies.
"The use cases are varied," Philipp said. "For one thing you can use AI to write secure code, as well as analyze and identify potential malware. It can be used to securely program automation factories and coding environments, or analyze network behavior. Importantly though, we should not rely on it. Technology for cybersecurity is only one piece of a larger strategy companies should be implementing."
This article first appeared on sister title IoT World Today. To subscribe to the IoT World Today newsletter, click here.
Keep up with the ever-evolving AI landscape
Unlock exclusive AI content by subscribing to our newsletter.
You May Also Like
---