Eight Of The Most Exciting Canadian AI Start-ups
Eight Of The Most Exciting Canadian AI Start-ups
Eight Of The Most Exciting Canadian AI Start-ups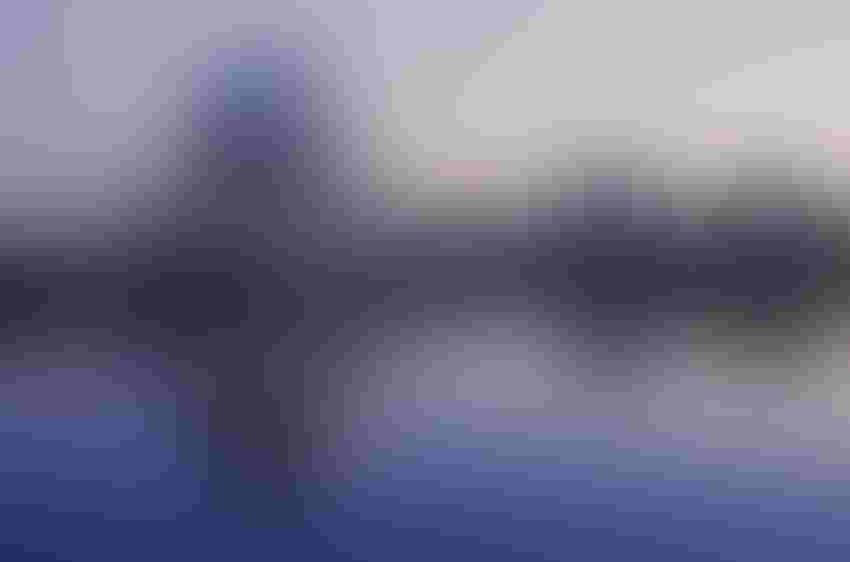 Over the last 18 months, Canadian AI start-ups have been exploding out of research hubs in Toronto and Montreal. A recent count pegged the number at more than 550 and counting.
This momentum is set to be bolstered following Canadian Prime Minister, Justin Trudeau pledge to invest $93 million to support AI research centers across the country.
Here are 8 of the most exciting Canadian AI start-ups leading the way in a range of industries.
Element AI
Founded just last year in French-speaking Montreal, Element AI scored a big goal with a $102 million Series A in June. Investors included Microsoft Ventures, Intel Capital and Nvidia. Element AI co-founder Yoshua Bengio, is a pioneer in the field of artificial intelligence and has an advisory role with Microsoft.
The company has some of Canada's top AI scientists, who retain their academic posts while working on corporate projects. In this way, Element AI wants to bring machine-learning business solutions to the masses, with AI Software as a Service. It also promises to be more than that, doubling as an incubator for other AI start-ups in the process and even proposing joint ventures with clients.
Integrate.ai
Intergrate.ai is only six months old and has a $5 million Seed to get started in February. As Globe and Mail reported, Integrate's future clients, such as banks or retailers, would use the startup's AI platform to customize offerings as the machine learned more about a customer's preference, like Netflix does with movie options.
Former Facebook executive Steve Irvine is at the helm. Much has been made in the news about Integrate's lone backer—Georgian Capital, a firm that normally prefers to bet on start-ups at later growth stages.
Invenia
Based in Winnipeg, Invenia uses machine learning to make power grids work smarter. The 11-year-old Canadian AI startup took in $5 million from a Series A in May from Zetta Venture Partners, which focuses on early-stage AI startups.
The company claims its AI system plugs into big data to find the most efficient ways to generate, transmit and deliver electricity, with the goal to decrease pollution and carbon dioxide emissions.
Invenia claims it improves the efficiency of the electrical grid for over 37 GWh of power (enough to run two million homes for a year) while lowering CO2 emissions by more than two million tons, the equivalent of taking 400,000 cars off the road.
MindBridge
Ottawa-based MindBridge claims to have built the first AI auditor - The Bravado. The company started marketing and selling the product in its infancy and recently earned it $4.3 million in a Seed last month. The "anomaly detection engine" is designed to help reduce the workload of professional auditors by identifying suspicious activity.
The company now has 30 clients and recently announced it would work with the Bank of England on a proof of concept as part of the bank's fintech accelerator program. We've seen other startups apply AI to accounting but few seem to be focused solely on audits. Let's hope the IRS doesn't hear about this one.
Crowdcare
Crowdcare has raised $7.45 million over four rounds in support of its "cognitive digital care solutions". The most recent round was a Series A in March that brought in $1.7 million. Here's their pitch on their platform, Wysdom:
Wysdom relies on natural language processing to understand questions and shoot back the right answer. The platform is specially trained for companies peddling the Internet of Things, able to answer nearly 85,000 questions and handle 60 percent of queries without a human soul being involved.
Cyclica
Based in AI powerhouse Toronto, Cyclica uses deep learning for drug discovery and has raised $2.75 million in disclosed funding since 2014. Its platform, Ligand Express, evaluates and compares small molecules to predict how each will interact with the human body.
Ideal
Toronto-based Ideal has taken in $2.5 million to develop and market artificial intelligence for recruiting. Ideal's AI helps recruiters screen resumes and source candidates from external databases.
Ideal claims its technology reduces the time to fill positions by 75 percent, thereby reducing hiring costs by about 70 percent and making recruiters three times more efficient.
Naborly
Another Canadian AI startup out of Toronto, Naborly has grabbed about $1.55 million in equity, most of it from a Seed round last year. Naborly's AI system, SHERLY performs the usual tenant screening stuff like verifying employment and income, along with credit and background checks.
Naborly recently acquired London, Ontario-based LRANK, a real estate location intelligence search engine that the Toronto startup hope will help SHERLY determine if a tenant will be happy with the location based on factors such as school location and neighborhood demographics.
Canada is rallying behind artificial intelligence with both the government and private sector set on invigorating life into enterprise and opportunity.
Keep up with the ever-evolving AI landscape
Unlock exclusive AI content by subscribing to our newsletter!!
You May Also Like
---