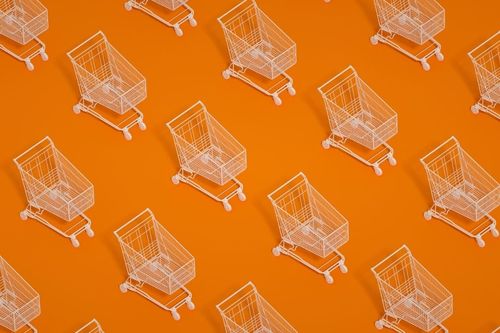 Aims to solve problem of shoppers not finding exactly what they want
Google Cloud is leveraging its powerful search engine to offer a solution to retailers whose customers leave their websites or mobile apps due to poor search results.
Called Retail Search, the solution is an AI-based tool that seeks to reduce shopper abandonment by providing personalized search capabilities on their platforms, according to a Google Cloud blog.
Around 94% of U.S. consumers leave a shopping session because their search results were irrelevant, according to a 2021 survey by The Harris Poll and Google Cloud.
The cloud provider said  $30 billion is lost each year in the U.S. alone from bad online shopping experiences and that 85% of global online consumers view a brand differently after an unsuccessful search.
To improve the situation, brands can use Retail Search to provide recommendations that are personalized – enabling semantic searches to match product attributes with website content at speed.
"Now, through the power of Retail Search, when a shopper searches for a 'long black dress with short sleeves and comfortable fit' on an e-commerce site, they should immediately get results for precisely that — rather than refining their search multiple times, or worse, giving up their shopping journey," wrote Srikanth Belwadi, group product manager at Google Cloud, in the blog.
Among the early Retail Search adopters were hardware store Lowe's, Brazilian retail chain Casas Pernambucanas and electronics retailer Fnac Darty.
Lowe's said the tool gave customers relevant results for long-tail searches that have resulted in an increase in click-through and search conversion and a drop in our 'No Results Found' rates.
Casas Pernambucanas CIO Fabiano Rustice said the solution helped reduce search refinements per user during last year's Black Friday by 20%.
Google Cloud said these advanced capabilities include the following:
-Advanced query understanding: The search engine can understand queries even if they are a tad broad, or even if they are not about the retailer's products (e.g. return policy).
-Semantic search: Smarter search in which the goal is not only to match the keywords shoppers typed in, but also discern their intent and context to yield the right results.
-Optimized results as well as robust security and privacy practices
Keep up with the ever-evolving AI landscape
Unlock exclusive AI content by subscribing to our newsletter!!
You May Also Like
---