Irish researchers equip e-scooters with computer vision to make them safer
Irish researchers equip e-scooters with computer vision to make them safer
E-scooters are currently 'unlawful' road vehicles in Ireland – the project aspires to change this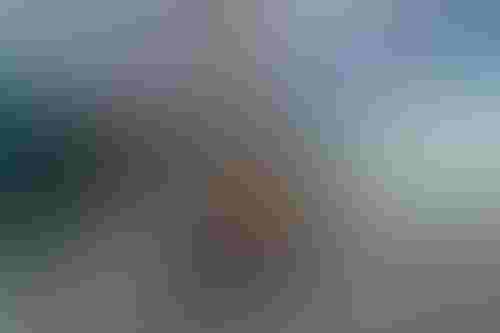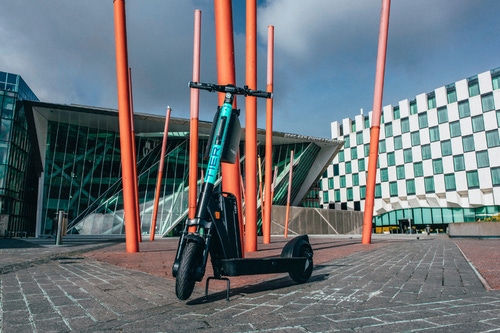 E-scooters are currently 'unlawful' road vehicles in Ireland – the project aspires to change this
Dublin City University (DCU) is hosting a research project which aims to raise the bar for e-scooter safety.
The trial will see a fleet of 30 computer vision-enabled scooters equipped with pedestrian detection and lane segmentation algorithms unleashed onto the DCU campus.
E-scooter operator Tier, Irish micro-mobility tech platform Luna, the Insight SFI Research Centre For Data Analytics, and Smart DCU – a district of Smart Dublin – are conducting the trial.
As well as improving e-scooter safety, the project aims to explore smart city services associated with computer vision-equipped micro-mobility vehicles.
Hop on, we're going to Temple Bar
Tier and DCU will monitor the modal shift pattern from cars to scooters across the campus, also looking at the impact the scooters could have on driving footfall to local retail outlets.
Announced earlier this week, the project will start immediately across several DCU locations; the e-scooters will not be able to travel between such locations until Government legislation regulating electric scooter use is signed into law.
Last October, Irish Transport Minister Eamon Ryan confirmed legislation to legalize e-scooter use on Irish roads will be updated at some point in 2021.
Irish law currently considers e-scooters as mechanically propelled vehicles meaning they have to be licensed, taxed, and insured. At the same time, it is not currently possible to obtain a license or insurance, or pay road tax, for an e-scooter in Ireland — essentially making them unlawful to use.
"This research project will help shape the future regarding the safety and municipal value of electric scooters, not just in Dublin and Ireland, but globally," Luna co-founder and CEO Andrew Fleury said.
He added, "The project will also enable the further development of Dublin as a 'smart city' and strengthen Luna's position as a key technology provider in the governance and control of shared electric scooter schemes into the future."
The quartet said several e-scooter use cases could be prototyped during the pilot, including traffic congestion alerts, street infrastructure mapping, and curbside management applications.
After conducting a similar pilot in Finland, Tier said that the average convenience store enjoyed around €18,000 ($21,500) additional income as a result of e-scooter users entering to switch their batteries.
"This is an exciting opportunity for detailed research on smart city applications of scooters as well as modal shift, as we work with the University to reduce its carbon footprint and offer a more sustainable first and last-mile public transport solution," Fred Jones, Tier general manager for Northern Europe, said.
Dr. Declan Raftery, DCU's chief operating officer, added, "We are genuinely curious to understand how e-scooters can help drive modal shift across our community of 18,000 students and almost 2,000 staff, and we want to work with Dublin and Ireland stakeholders to disseminate all useful learnings from the pilot, as we prepare for a return to campus and a wider return to work in a post-Covid world."
Keep up with the ever-evolving AI landscape
Unlock exclusive AI content by subscribing to our newsletter!!
You May Also Like
---