Open source ML startup MindsDB nabs another $3m in seed funding, announces partnerships with Snowflake and SingleStore
Open source ML startup MindsDB nabs another $3m in seed funding, announces partnerships with Snowflake and SingleStore
OpenOcean, the venture fund that was launched by the creators of MySQL and MariaDB, led the seed round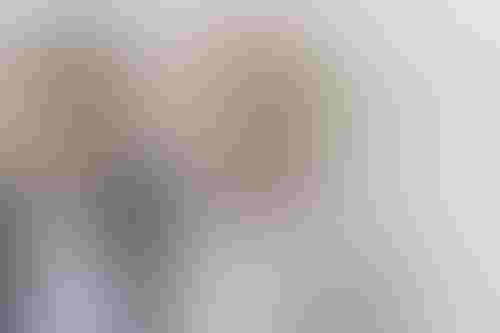 OpenOcean, the venture fund that was launched by the creators of MySQL and MariaDB, led the seed round
Open source machine learning startup MindsDB has secured around $3m in seed funding from Walden Catalyst Ventures – bringing its total seed capital raised to $7.6m.
The VC fund joins YCombinator, SpeedInvest, and the University of California Berkeley SkyDeck fund in backing the company.
OpenOcean, the Patrik Backman-led venture fund that was launched by the creators of MySQL and MariaDB, led the seed round.
MindsDB claims to "bring ML to the database" - with a platform designed to enable anyone with knowledge of standard SQL to quickly train and deploy AI models.
"We are very excited and grateful to be partnering with Walden Catalyst Ventures as part of their inaugural fund targeting deep-tech and focused on data, cloud, and AI," said Jorge Torres, co-founder and CEO of MindsDB.
"The increasing traction within enterprises leveraging machine learning models for practical applications that impact their businesses builds on the momentum we see in our open source community."
Turning databases into predictive engines
Based in Berkeley, California, MindsDB was founded in 2017 by Torres, a former software engineer at SkillShare, and Adam Carrigan, previously a management consultant at Deloitte.
The pair were also co-founders of Real Life Analytics, which sought to enable targeted advertising on any digital screen using visual recognition technology.
Given that the founders have moved on, no updates on Crunchbase since 2015, and that the website now links to a Japanese page about "cheating investigations," that company appears defunct.
Their latest venture is much more sucessful - as confirmed by partnerships with several major database vendors, including Snowflake, SingleStore, and DataStax.
The partnerships will see those vendors connect the MindsDB machine learning platform to their respective data stores. This would effectively turn those databases into "predictive engines," the company said.
"As part of our partnership, we look forward to extending these benefits to the Snowflake community, to help accelerate [the] building of enterprise-grade data pipelines, applications, and machine learning workflows with Snowpark," said Tarik Dwiek, head of technology alliances at Snowflake.
"As our customers deploy enterprise AI applications at scale, the seamless integration with MindsDB and SingleStore will accelerate the development and deployment of complex AI and machine learning use cases," said Oliver Schabenberger, chief innovation officer at SingleStore.
MindsDB isn't the only machine learning devs to be backed by UC Berkley; it also funded Databricks, the 'data lakehouse' startup that secured $3.5bn across eight funding rounds.
In early October, Databricks acquired 8080 Labs, the German firm behind the GUI for the Pandas data analysis tool, though no financial details of the deal were disclosed.
Keep up with the ever-evolving AI landscape
Unlock exclusive AI content by subscribing to our newsletter.
You May Also Like
---