Embracing the Data and AI Tipping Point
Embracing the Data and AI Tipping Point
An opinion piece by the vice president and general manager of Data & Analytics at Google Cloud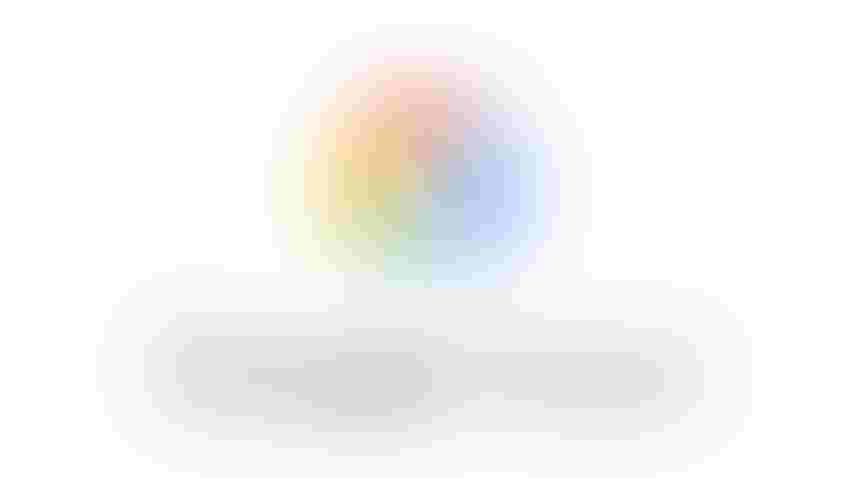 Data is at the heart of digital innovation. Organizations across the globe are looking to unlock the power of data and AI to transform their internal operations as well as customer experiences. In fact, new findings from our 2023 Data and AI Trends Report reveal that by 2025, at least 90% of new enterprise application releases will include embedded AI functionality. 
However, as the demand for data increases to support business strategy and decision-making, businesses have started to come across new challenges in the way they manage large volumes of data and activate data through AI models.
In order to embrace data and drive growth, businesses need to re-think their data approach to unlock its value for AI. They must consider where it is stored and combined to reveal deeply hidden patterns in data, how they can enable rapid iterations at low cost for model development to meet their business objectives and apply AI at scale to reach broad impact.
A unified data ecosystem
With the sheer amount of data that applications and devices generate every day, more organizations still face the challenges of new and old data silos and dis-integrated data. Everyone wants to break down data silos and they realize that most storage and warehouse strategies can no longer keep up with modern demands.
Time spent chasing data is time away from developing innovative and intelligent applications and bringing services to market. Most importantly, the truly valuable insights you can derive from your data are the non-trivial patterns that only reveal themselves when broad sets of data out of different domains are combined together.
To find and make use of these insights in a timely and impactful way, more businesses are moving their data to a unified ecosystem that can be accessed by the right people in real time. In making data readily available to developers, data engineers and business teams, companies can ensure that insights are integrated into workflows more efficiently. 
We are seeing more companies make use of unified cloud data to achieve these goals. For example, Vodafone has developed a unified data platform called Nucleus, powered by Google Cloud, to support the creation of new digital products and services. The platform integrates all of its data into a single source of truth and provides access to both raw and organized data for all three areas of its business to help Vodafone build and deploy services across different markets.
Harnessing third-party data
Useful insights can be found everywhere and beyond the limits of first-party data. Using data from external sources is becoming commonplace for a growing number of organizations, so it is no surprise that 78% of executive management  believe that using external data is a critical competency for their enterprise. 
Publicly available data sets like trend reports, location data and weather can provide valuable, real-time insights that businesses can use to enrich their own data. As teams look to make better use of this data, they are adopting technologies that enable them to move and share information between platforms. Many businesses are adopting open standards and open architectures to aid in the sharing of different types of information from different sources. 
Unlocking this data means leaning into data processing and AI solutions, so businesses can grow their data ecosystem and engage employees, customers and partners to gain new and valuable insights.
We have seen this demonstrated by Unilever, which has leveraged public data sets to evaluate the environmental impact of its supply chains. Unilever used geospatial data sets to analyze the forests, water cycles and biodiversity that intersect their supply chain. With this data, Unilever can make intelligent decisions to manage their resources responsibly and work towards ending deforestation in the supply chain for palm oil and other commodities by 2023. 
Using AI to build an intelligent business
Developments in AI and machine learning technology has meant that it is now much easier to analyze data sets and identify business issues. We are at the tipping point where AI is powering everyday applications, and businesses are leaning into this to improve efficiency and complete tasks automatically. 
AI has an important role in the development of modern business analytics platforms − using the different models available, developers can build solutions that help to process data quickly, analyze key trends and evaluate workflows to identify key problems.
The most important part is the interplay of a company's data with its AI system, connecting a wide set of data from first- to third-party data to the AI models that harness them. A key element in this process is making it easy, fast and safe to iteratively develop AI models to identify the right objective function, parameters, and prompts to build the model that will achieve the desired business outcome.
It is important to recognize that this is an agile process that requires the repeated development and validation of AI models enabled by a unified data platform with embedded machine learning. 
Embrace the AI tipping point
Embracing the AI tipping point means looking at how AI and ML models can be integrated into workflows throughout the business. It also means unifying AI adoption strategies so that teams can use these insights to accurately solve problems at scale.
Companies like Auto Trader are leading the charge, adopting AI to provide more value to its retail customers. By incorporating Looker into its cloud data architecture, Auto Trader empowered its employees to make data-driven decisions through the improved management of data from online traffic, and build dashboards for the sales team to help them analyze ad performance and have better conversations with customers. 
As the landscape of data and AI continues to change, businesses need to make sure they are breaking down the barriers caused by data silos, exploring new and different types of data sets to expand insights, building broad data sets and embracing a direct integration of their data with their AI system to become more insights-driven and intelligent, and ultimately unlocking their data advantage.
Keep up with the ever-evolving AI landscape
Unlock exclusive AI content by subscribing to our newsletter!!
You May Also Like
---