AI Startup Roundup: Google's Transformer co-Author Launches AI Lab
AI Startup Roundup: Google's Transformer co-Author Launches AI Lab
Also - Anthropic pens $100 million deal with SK Telecom and startup founded by ex-IBM Watson researcher raises $60 million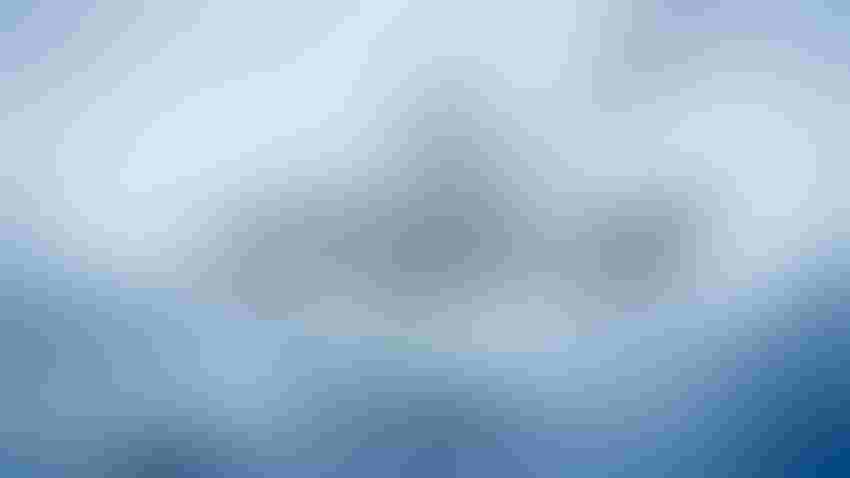 Every week, AI Business brings you the latest startup news.
Keep up-to-date on other AI developments by subscribing to the AI Business newsletter to get content straight to your inbox and catch in-depth interviews with AI experts from Fortune 500 companies on the AI Business Podcast, broadcasting on Apple iTunes and Spotify.
Google's Transformer co-Author Launches AI Research Lab
Former Google AI researchers have set up shop in Japan as a base for their new research lab, Sakana AI.
Llion Jones and David Ha are working on what they describe as "a new kind of foundation model based on nature-inspired intelligence."
Llion Jones was among the authors of Attention Is All You Need - the seminal paper outlining Transformer-based AI model architectures that led to the development of ChatGPT.
Ha most recently led research at Stability AI, which commercialized Stable Diffusion. Ha was also formerly head of Google's Japanese AI research team.
The research lab's name is the Japanese word for 'fish.' The pair told FT that the name is meant to bring to mind the idea of "a school of fish coming together and forming a coherent entity from simple rules."
Jones and Ha are set on developing AI systems that can adapt - akin to the realities of nature.
AI startup funding news
Anthropic pens $100 million deal with SK Telekom
OpenAI rival Anthropic has struck a deal with Korean telco SK Telekom.
The Korean telco is investing $100 million in Anthropic - adding to previous investments from its SKTVC arm.
The cash injection is part of a deal that would see Anthropic build a large language model designed for the telco space.
The pair will now jointly develop a multilingual model that supports Korean, English, Japanese and Spanish.
Claude, Anthropic's flagship AI model, will be fine-tuned for telco use cases, including customer service, marketing, sales and interactive consumer applications.
Jared Kaplan, Anthropic's chief science officer, will oversee the model's development and outline the eventual product roadmap.
"We see industry-specific large language models as having high potential to create safer and more reliable deployments of AI technology," said Dario Amodei, co-founder and CEO of Anthropic.
IBM Watson researcher's AI startup raises $60 million
David Ferrucci, who led the team that developed IBM Watson, now runs Elemental Cognition, an AI startup that just raised $60 million, according to a filing with the U.S. Securities and Exchange Commission.
The New York-based firm has developed chatbots for enterprises - Cogent and Cora. The solutions can be used across several use cases, including automating life sciences research and financial services tasks.
"With our recent round of funding, Elemental Cognition will continue to capitalize on our efforts to bring reliable reasoning and transparency to the market," Ferrucci told CNBC.
The identity of the investor was not disclosed. Elemental Cognition was previously backed by Ray Dalio-led Bridgewater Associates, Breyer Capital and Stanford University.
Voiceflow
San Francisco-based Voiceflow is building a collaborative platform allowing businesses to design, build, and manage conversational AI applications.
Users can test and launch conversational AI agents for specific use cases. According to its website, BMW, JPMorgan and Motorola have all built AI agents using its platform.
Latest funding: $15 million, venture round
Lead investor: OpenView Venture Partners
Funding plans: Voiceflow plans to invest further in its end-to-end agent building and hosting capabilities to take on "the big platforms."
Grit
New York-based Grit wants to eliminate 'technical debt' - software issues that arise from rushing development.
The startup has released its offering via open beta, which supports JavaScript, TypeScript, Python, CSS and Terraform.
Latest funding: $7 million,
Lead investors: Founders Fund, Abstract Ventures
Angel investors: Adobe's chief strategy officer Scott Belsky, Vercel CEO Guillermo Rauch
Other investors: Quiet Capital, 8VC, A* Capital, AME Cloud Ventures, SV Angel, Operator Partners, CoFound Partners, Uncorrelated Ventures
Funding plans: Grit plans to expand its operations.
Keep up with the ever-evolving AI landscape
Unlock exclusive AI content by subscribing to our newsletter!!
You May Also Like
---