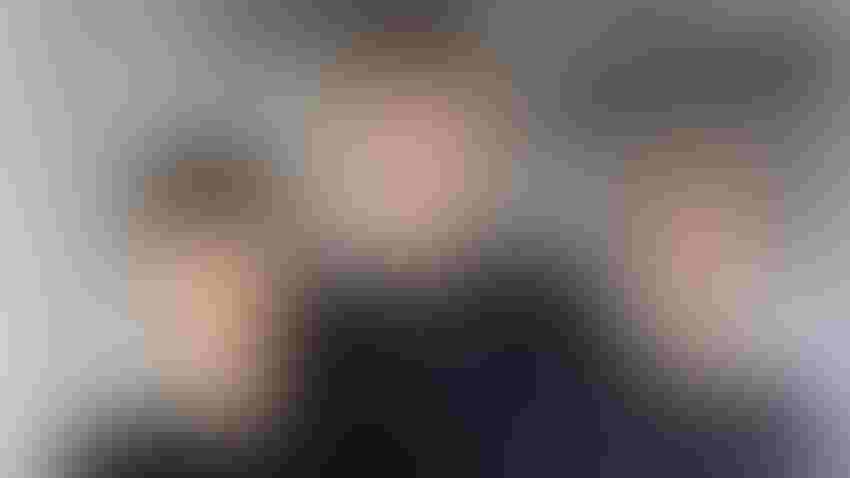 Every week, AI Business brings you the latest startup news.
Keep up to date by subscribing to the AI Business newsletter to get content straight to your inbox and listen to interviews with AI experts from Fortune 500 companies on the AI Business Podcast on Apple iTunes and Spotify.
Funding News
Mistral AI
Despite being just a month old, Mistral has just raised over $110 million. The Paris-based startup is looking to develop generative AI models.
The startup was founded by alums from Meta and Google DeepMind. CEO Arthur Mensch spent almost three years at DeepMind working as a staff research scientist on large language and multimodal models.
Latest funding: $113 million, seed funding
Lead investor: Lightspeed Venture Partners
Other investors: Index Ventures, Motier Ventures, La Famiglia, First Minute Capital
Angel investors: Rodolphe Saadé - chair of the CMA CGM Group, and Xavier Niel - found of French ISP Free
Funding plans: At just a month old, the funds will likely go towards building out the startup.
Synthesia
Synthesia offers an AI-powered platform that can turn text into business videos in minutes.
The startup's AI-powered avatars feature in custom videos in over 60 languages. The likes of Google, the BBC and Nike have used its platform to create content.
Latest funding: $90 million, series C
Lead investor: Accel
Other investors: Google Ventures, Ventures, Kleiner Perkins, FirstMark
Angel investors: Olivier Pomel - CEO of Datadog, Amjad Masad - CEO and founder of Replit, Alex Wang - founding partner of Skywood Capital
Funding plans: The startup said the cash will be used to accelerate its research and further build out its collaborative video editing platform.
Sima.ai
San Jose, California-based startup Sima.ai is developing ML chips for applications including drones, satellite imaging and security cameras.
The startup announced that it has moved into production of its silicon, boards and software, just five months after the initial release of its Machine Learning System on a Chip (MLSoC ) silicon.
Latest funding: $13 million, venture round
Investors: VentureTech Alliance
Angel investors: Navin Chaddha - prolific venture capitalist, founder and managing director of the Mayfield Fund
AptEdge
AptEdge has built AnswerGPT, a contextual answer engine designed to help customer service help desk staff. The engine's generative AI capabilities create concise, easy-to-follow answers for frontline support to share with customers.
AnswerGPT can be found in customer service and CRM platforms like Salesforce, ServiceNow and Zendesk
Latest funding: $11 million, seed round
Lead investor: Stage 2 Capital
Other investors: Unusual Ventures, National Grid Partners, Carya Venture Partners, Counterpart Ventures
Funding plans: AptEdge said the cash will be used to support the momentum behind its customer service.
Keep up with the ever-evolving AI landscape
Unlock exclusive AI content by subscribing to our newsletter!!
You May Also Like
---