How AI Helps Diversify Pool of Candidates for Clinical Trials
How AI Helps Diversify Pool of Candidates for Clinical Trials
AI can find under-represented people for clinical trials by quickly and efficiently mining multiple sources of data to find them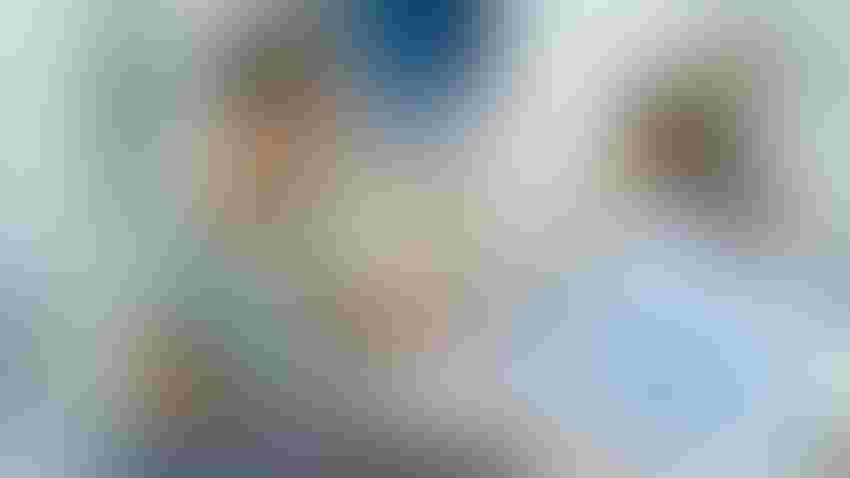 At a Glance
AI can help find under-represented people for clinical trials to ensure robust testing.

AI can also predict if adjustments to enrollment criteria to include the underserved can change trial outcomes.
AI could help with the challenging task of identifying suitable patients for clinical trials as the medical research industry attempts to use the technology to find underrepresented participants.
"AI can find underserved communities in clinical trials through mining multiple sources of data to determine patients who don't have access to a clinical trial but are likely to meet the enrollment criteria," Romeo Radman, vice president of Product and Strategy, Life Sciences and Healthcare at Clarivate, said in an interview. "AI can also help predict if adjustments to enrollment criteria to include underserved communities will affect trial outcomes."
Finding underserved patients
Clinical trials in the U.S. often struggle to get enough participants. About 80% of trials either stop early because they cannot find enough volunteers or take much longer than planned. These obstacles make it expensive to bring new treatments to market, which could make them cost more for health care providers and patients, Denise Juliano, the group vice president of PINC AI Applied Sciences, the data, research, and analytics division of Premier, said in an email interview.
Clinical trials in the United States show an underrepresentation of African-Americans at 5%, compared to 15% for white Americans, according to Premier. Similarly, Latinos are also slightly underrepresented, with 7% participation compared to 8% for white Americans.
The speed of Natural Language Processing (NLP) is helping boost diversity in clinical trials, experts say. The NLP helps find ways to study patients in their communities, figuring out what stops them from joining trials, and coming up with plans to reach those who are not represented, Juliano said.
In the past, clinical trial sites were chosen mainly based on the sponsor's connections with Principal Investigators (PIs) at those sites. Now, with the help of AI, trial sites can be picked out more precisely and efficiently by estimating how many eligible patients are in those areas, Juliano said.
AI helps clinical trial developers pick suitable sites on a bigger scale by considering appropriate patients, available investigators, experience in the specific field, and past performance in trials. This way, they can choose sites that are more likely to meet or exceed their enrollment goals.
AI can also help find the right patients for clinical trials by analyzing vast datasets, including electronic health records (EHR) that include text, images, and videos. These EHRs are often spread across different hospitals and medical centers, Ajit Rajasekharan, the chief technology officer at nference, said in an interview.
"Crucially, using a federated network, AI can pinpoint suitable cohorts without the data ever leaving its original location," he added. "Models and algorithms are locally run on de-identified data, ensuring both privacy and precision. This approach enables the formation of both diverse and fine-grained cohorts, a feat that would otherwise be nearly insurmountable due to both the logistical and technical challenges associated with mining data from geographically disparate medical centers."
Number crunching
Generative AI tools tap into a vast collection of data from clinical trials, publications, and health care providers, including diversity details and patient records. The AI can use this data to swiftly recognize underserved communities' unique characteristics, Ariel Katz, the CEO of H1, said in an email. His company has created software called GenosAI, which uses AI and language processing to help trial sponsors find suitable sites and investigators who can reach the patients needed for clinical trials.
"AI can comb through a vast repository of clinical trial data and health care information in seconds to provide actionable responses, which can significantly enhance the efficiency and success of clinical trials," Katz said,
Researchers can use AI to find the right places for clinical trials and the right patients based on specific criteria. It can also check if certain demographic groups or regions need to be better represented in past trials.
With the help of NLP, AI can answer complex questions quickly and accurately, Katz said. This process makes it easier for researchers to find underserved communities and come up with strategies to address the inequalities. For example, they can ask, "Which North American communities have high rates of prostate cancer among Black patients?" and get fast, reliable answers.
Katz predicted that AI would eventually revolutionize clinical trial design, but he said there is still much work to be done. He noted that AI is only as good as the data it can pull from.
"Publicly available sources will not contain the breadth and depth of data that teams need to optimize clinical trials," he added. "Once research teams ensure that their AI tools are pulling from underlying data sources that include their own internal databases and industry databases that can access hundreds of thousands of patient records, past clinical trials, research publications, healthcare professionals, and diversity data, the ability to gather actionable insights from AI will be unstoppable."
Keep up with the ever-evolving AI landscape
Unlock exclusive AI content by subscribing to our newsletter!!
You May Also Like
---