Moderna CEO on AI's Potential to Cure Cancer
Moderna CEO on AI's Potential to Cure Cancer
Moderna CEO tells Semafor how the biotech company uses machine learning to target cancer cells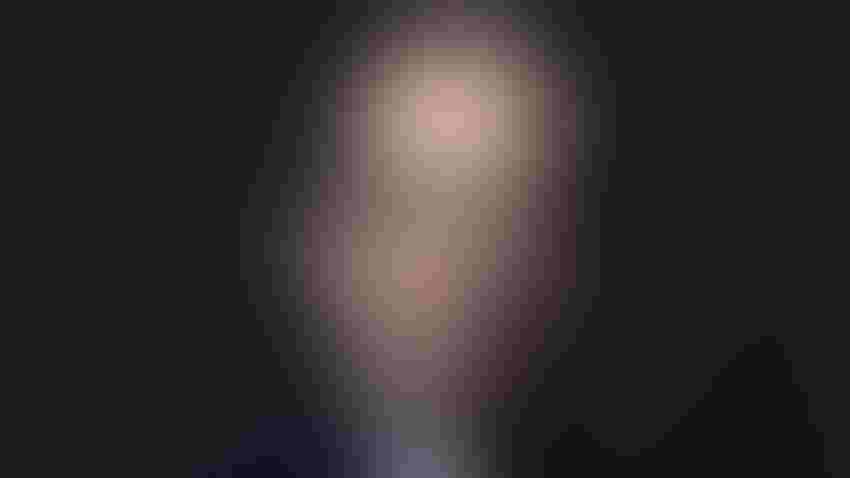 At a Glance
Moderna CEO Stephane Bancel tells Semafor that mRNA holds much promise in potentially curing cancer.
Moderna burst onto the public consciousness after developing a COVID-19 vaccine in record time, second only to giant drugmaker Pfizer to be granted FDA emergency authorization at the height of the pandemic.
It is best known for its messenger RNA (mRNA) technology for developing vaccines and other drug therapies.
In an interview with Semafor, Moderna CEO Stephane Bancel describes how its machine learning approach to drug development could one day successful treat cancer.
Bancel said cancer is a disease of the DNA when it mutates. A body's immune system was built to attack these cancer cells.
After finding which cells have mutated, Moderna will use its algorithm to identify a tumor's genetic mutations to target only cancer cells and not healthy ones.
"If you look at individualized new antigen therapy for cancer, we will select from a patient which mutation of DNA of a cancer cell we pick to code in the mRNA (that's going to be the drug). It's easily done by a machine learning system."
"We need to code in the mRNA and then is introduced as a vaccine," he said. This lets the immune system recognize the cancer cell and go attack it.
Stay updated. Subscribe to the AI Business newsletter.
Cancer is a disease that arises from mutated DNA. Immune systems typically attack these cells but in cases where cancer has proliferated, the body's natural defenses get overwhelmed.
Moderna's mRNA aims to reset the immune system to attack the cancer.
"It is the ability to teach your immune system what it missed," Bancel said. "If you have cancer becoming one, then two cells, and you're going to get a tumor, your immune system, because of stress, because you're unhealthy at that time, it's allowed to grow and your immune system becomes blind to it."
"You don't see it, and you become really sick," he continued. "We think within ourselves, we have the ability to cure cancer. We just need to re-educate your immune system how to do it. And that's what we're doing with mRNA."
While mRNA works on a patient-by-patient basis, Bancel said it can be expanded to groups of patients that can benefit from the same algorithm.
Bancel also said the company developed its own version of ChatGPT called M Chat to keep its data proprietary.
It has helped Moderna employees become more productive, by reading uploaded documents against which they can ask questions and request summaries. The chatbot can also explain legal contracts and other technical material.
Two years ago, the company developed an AI academy to teach everyone from the CEO on down about data science and algorithms for different tasks. It is now developing classes for prompt writing.
"So think about the productivity gains and how everybody, including me, has to reinvent how to do their job," Bancel said.
Keep up with the ever-evolving AI landscape
Unlock exclusive AI content by subscribing to our newsletter!!
You May Also Like
---