The AI Summit New York 2023: Editor's Picks
The AI Summit New York 2023: Editor's Picks
Sessions for consideration at The AI Summit New York 2023, slated for Dec. 6 and 7 in Manhattan.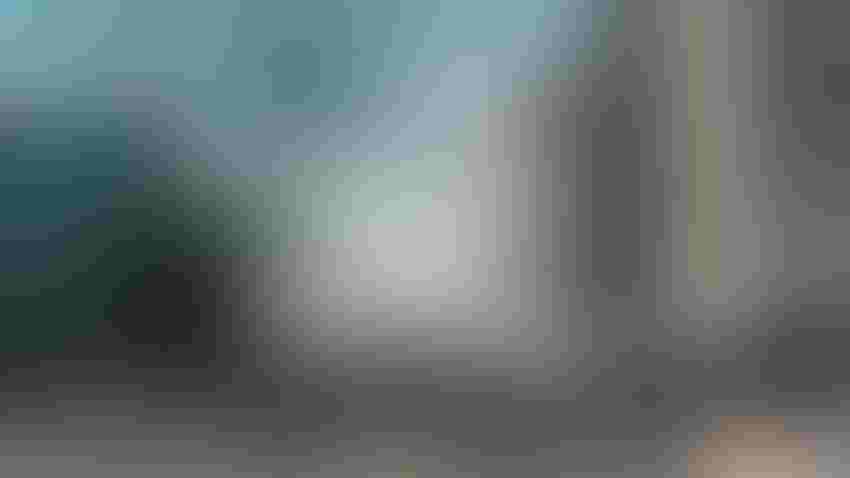 The generative AI fever that gripped the world in the past year has given way to pragmatism, with the focus now on operationalizing the technology.
At this year's The AI Summit New York, scheduled for Dec. 6 and 7 in New York City, panelists from Fortune 500 companies and startups as well as the White House and U.S. Department of Defense will share their insights on AI – from choosing the right business use cases, to addressing its opportunities and risks, as well as providing updates on regulations.
Besides government officials, speakers also include executives from Meta, JPMorgan Chase, IBM, the Federal Reserve Bank of New York, Mastercard, Morgan Stanley, Wayfair, WPP, Lufthansa, CVS, Vanguard, Pfizer, AstraZeneca, Square and more.
Here are sessions for your consideration.
Day 1
10:20 am – Headliners Stage
Government Regulation: Security within AI
Join this session to discuss how the leadership of the U.S. government is addressing AI-enabled digital transformation, public trust, and regulation within corporate organizations. How are we as a nation addressing fast-moving tech?
Speakers:
Anup Dewan, Cybersecurity & Risk Management Leader - White House
William Barry, professor of emerging technology, principal strategist - AI/IA Program CSL (GovCon) - United States Department of Defense
-
12:15 pm – AI at Scale Stage
Transforming Business with Generative AI
The explosive interest in generative AI is significantly impacting the future of work. Learn how AI – and particularly generative AI – will transform work as we know it, and how it can be leveraged to improve decisions, automate processes, and transform the way we interact with technology to drive growth and innovation.
Shane Luke, vice president, AI and Machine Learning – Workday
-
2:25 pm – Practitioners Stage
LLMs in Business: Solutions, Challenges, and Optimization Strategy in Multifaceted Use Cases
In the AI landscape, Large Language Models (LLMs) have emerged as transformative tools, driving innovations from conversation engines to Q/A pipelines. While their potential is vast, challenges persist, including model hallucination, complexities in standardizing multitype data, and the need for domain-specific fine-tuning.
This session will unpack these challenges, highlighting solutions and best practices to harness LLMs effectively in diverse business contexts.
Speaker:
Oshin Anand, data science lead, North America – Sahaj
-
4:40 pm – Next Generation Applications Stage
Beyond the Present: A Glimpse into the Future of AI and NLP Innovations
A deep dive into today's most groundbreaking capabilities and technological advancements to explore the forefront of AI innovation with a glimpse into the cutting-edge solutions shaping tomorrow. Also, a forward-looking discussion on transcending today's limitations to usher in a future where unprecedented capabilities become the norm in AI and NLP.
Speaker:
Lior Gazit, senior director and machine learning group manager - S&P Dow Jones Indices
Day 2
11:00 am – AI at Scale Stage
The promise and perils of LLMs
Pros and cons of using closed and open source LLMs. How to ensure we get the benefits of LLMs without compromising security, copyright or creating misleading, false, or biased output? What is the future of LLMs?
Speakers:
Andrew Seagraves, vice president of research – Deepgram
Stephen Brock, senior data scientist - Vanguard
Yash Sheth, COO and co-founder – Galileo
-
2:50 pm – Industries Stage
Future of AI: Which industries will be disrupted most in 2024?
Engage in a thought-provoking discussion with industry leaders as we explore the sectors poised for significant disruption by AI in the upcoming year.
Speakers:
Zana Aston, chair WIT - European Women on Boards
Ankit Mangal, director, global head of analytics - Supplier Tech – Wayfair
Alyssa Lefaivre Skopac, director, partnerships and market development - Responsible AI Institute
Trevor Back, CPO - Speechmatics
Keep up with the ever-evolving AI landscape
Unlock exclusive AI content by subscribing to our newsletter!!
You May Also Like
---