AI News Roundup: Alibaba's Bilingual AI Image Generation Model
AI News Roundup: Alibaba's Bilingual AI Image Generation Model
Also - OpenAI partners with Mailchimp parent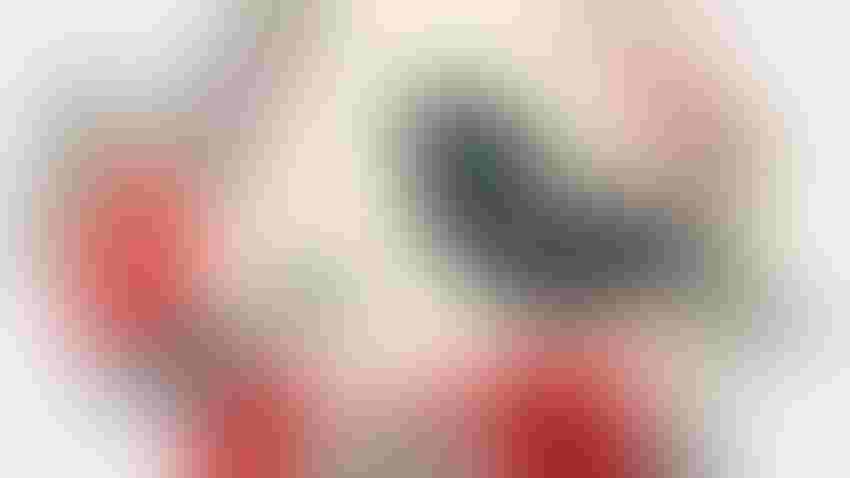 AI Business brings you the latest deals and products from across the AI world.
This week's roundup covers Alibaba's new AI image generation model, Tongyi Wanxiang, among other developments.
To keep up-to-date with coverage of all things AI, subscribe to the AI Business newsletter to get content straight to your inbox and follow the AI Business Podcast on Apple and Spotify.
Alibaba unveils an AI image generation model
The Chinese e-commerce giant's cloud division introduced the world to Tongyi Wanxiang at the World Artificial Intelligence Conference 2023.
The generative AI model can handle natural language prompts in both Chinese and English. Users can input their text prompts and select from various styles to apply to the generated image.
The model also features image-to-image capabilities, including the option to generate a new image with a similar style while reserving the contents of the original image.
Tongyi Wanxiang was developed using Composer, Alibaba Cloud's in-house large language model. The company said the underlying model "enables greater control over the final image output, such as spatial layout and palette, while maintaining image synthesis quality and creativity."
The model is available for Alibaba Cloud enterprise customers in China for beta testing.
Alibaba Cloud also announced the launch of ModelScopeGPT, a framework designed to aid in AI tasks across language, vision, and speech domains through models available in its ModelScope platform.
Alibaba ModelScope is an open source Model-as-a-Service (MaaS) platform introduced by Alibaba Cloud last year, and houses over 900 AI models.
Intuit partners with OpenAI
Intuit, the parent of TurboTax, Mailchimp and QuickBooks, is partnering with OpenAI to accelerate the development of generative AI applications on its generative AI operating system.
GenOS will use OpenAI's GPT-3.5 and GPT-4 large language models (LLMs) and its own financial LLMs to enable its developers to build GenAI-powered experiences "with speed and at scale," according to Inuit.
Intuit serves more than 100 million customers globally.
British consumer champion Martin Lewis' deepfake
An ad featuring a deepfake of Lewis makes it look as if he's appearing on Good Morning Britain endorsing a new "investment opportunity" from Tesla billionaire Elon Musk. The deepfake Lewis says the project "opens up great investment opportunities for British citizens."
Responding to the deepfake ad, Lewis described it as "frightening," adding that "government and regulators must step up to stop big tech publishing such dangerous fakes. People (will) lose money and it'll ruin lives."
Appearing on Good Morning Britain, Lewis said this was the first deepfake of him but warned that the scammers behind it are "only going to get better."
Lewis created MoneySavingExpert.com, a platform to help British consumers save money and would often appear on morning news shows offering tips to battle rising costs.
Lewis has been a routine target for scammers, even taking legal action against Facebook over fake ads appearing on the platform that used his face and name to promote crypto investments. The complaint was later dropped after Facebook agreed to launch an anti-scam project.
PepsiCo, Stanford HAI to partner
PepsiCo will join the Stanford Institute for Human-Centered Artificial Intelligence's Corporate Affiliate Program, with the pair set to work on research into ethical and responsible AI.
The responsible AI research plans will cover supply chain forecasting, personalization, ethical and responsible AI and sustainability.
"As AI becomes more prevalent across the consumer packaged goods industry, it is increasingly important to recognize the significance of ethical AI and its impact," said Athina Kanioura, chief strategy and transformation officer at PepsiCo.
AI image tool Midjourney receives a new 'Pan' update
Pan is a feature in the text-to-image generation tool that lets users extend an existing image, a technique otherwise known as outpainting.
Midjourney users can simply click new arrow buttons under generated images to extend them in that direction. Users can also edit their prompts following each Pan to alter the image.
Other new Midjourney updates include a "turbo mode" that results in four times faster generation, plus a new membership plan called Mega.
Keep up with the ever-evolving AI landscape
Unlock exclusive AI content by subscribing to our newsletter!!
You May Also Like
---