AI News Roundup: Microsoft Wants to Pay You to Mess with Bing AI
AI News Roundup: Microsoft Wants to Pay You to Mess with Bing AI
Also - Replit gifts its AI code generation tools to all users while Stack Overflow lays off 28% of its staff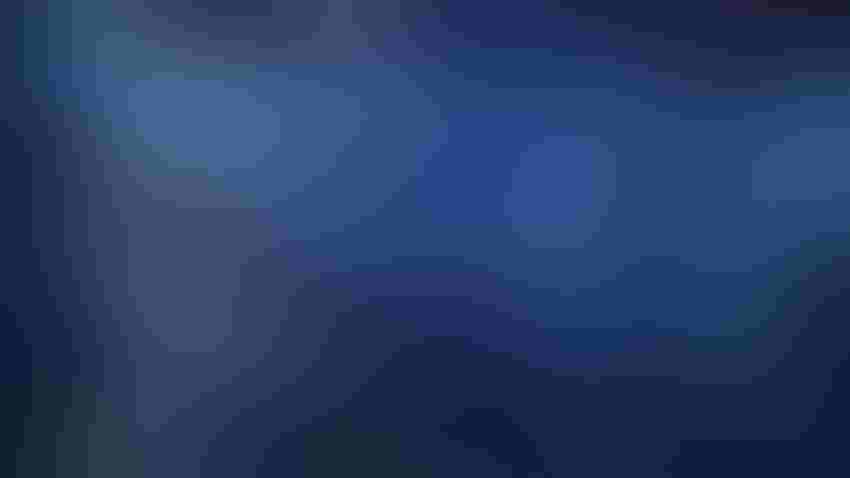 AI Business brings you the latest news and insights from across the AI world.
This week's roundup covers Microsoft's new bug bounty for Bing AI, among other developments.
To keep up to date with coverage of all things AI, subscribe to the AI Business newsletter to get content straight to your inbox and follow the AI Business Podcast on Apple and Spotify.
Microsoft to pay $15K for you to mess with Bing AI
Microsoft has announced a new bug bounty program for its AI features in Bing, offering users rewards of up to $15,000.
The tech giant is asking for users to find bugs in its AI-powered Bing search engine, as well as Bing Chat for Enterprise and AI-powered Bing features in both the Skype mobile app and the Microsoft Start app.
The scope of vulnerabilities Microsoft wants to be examined includes anything that influences Bing's chat behavior to every user, breaking its cross-conversation memory protections and bypassing chat session limits.
Microsoft said it will not pay out for chat responses that are inaccurate or offensive, or AI prompt attacks that generate content shown only to the attacker.
Submissions are eligible for bounty rewards from $2,000 to $15,000, with the company saying it is willing to offer more based on the severity and impact of the vulnerability.
Nvidia partners with Foxconn on AI data centers
Chipmaking giant Nvidia is teaming up with Foxconn to develop data center modules for AI applications in factories.
The agreement will see Nvidia's Grace Hopper chips used as the basis for data center hardware the pair billed as "AI factories."
The units will focus on powering use cases including AI-powered robotics platforms, generative AI services and digitalization of manufacturing workflows. Customers would be able to use the AI factories to train models and run simulations of factory floors before physical deployments.
Nvidia CEO Jensen Huang said: "A new type of manufacturing has emerged — the production of intelligence. And the data centers that produce it are AI factories."
Replit pledges AI code generation for all
Developer environment company Replit has made Ghostwriter, its AI code generation tool, free for all.
Every user now has access to tools for code completion and code assistance by default. Users who have purchased Replit's Pro subscription will retain exclusive access to the company's more powerful AI models and advanced features.
Ghostwriter lets users rewrite and generate code using natural language prompts.
Replit also unveiled a new code generation language model - replit-code-v1.5-3b.
Accessible via Hugging Face, the 3-billion parameter model was pre-trained on code and was built using a dataset of some one trillion tokens spanning 30 programming languages. The new LLM will be accessible via Replit's editor section.
Stack Overflow layoffs
Developer portal Stack Overflow has announced it is laying off 28% of its workforce.
CEO Prashanth Chandrasekar said in a blog post that despite the company's attempts to rein in spending, the changes "were not enough" to bring it to profitability.
He said the company is committed to continuing the momentum of its OverflowAI offering, which provides users with AI tools to aid with development, including code generation.
Google offers 'unrestricted' funds to Cambridge University research center
The University of Cambridge and Google have entered a multi-year research collaboration agreement covering responsible AI.
The pair will look into AI research projects covering a range of areas, with climate and sustainability, and AI ethics and safety chiefly listed among them.
Google has also gifted the university an unrestricted grant for its Centre for Human-Inspired Artificial Intelligence (CHIA), which looks to develop AI grounded in human values. Google's funding will go towards projects related to human-centered robotics, human-machine interaction and health care.
The donation will also go towards funding students from underrepresented groups to carry out their Ph.D. within the CHIA to "help broaden diversity in the AI research community."
"AI has huge potential to benefit people across the world - whether it's through making daily life that bit easier, or by tackling some of society's biggest challenges. It's vital that we work together to seize this opportunity," said Matt Brittin, president of Google EMEA.
Tech Nation is back from the dead
The U.K.'s defunct startup incubator, Tech Nation, has been revived.
Tech Nation offered support for startups but shut down in February after losing out on its government-allocated funding.
However, the entity has returned after the entrepreneur community Founders Forum Group acquired the Tech Nation brand.
Founders Forum Group CEO Carolyn Dawson, who also leads London Tech Week, is taking the reigns of Tech Nation 2.0 - with plans to help startups raise $12 billion over the next five years.
Keep up with the ever-evolving AI landscape
Unlock exclusive AI content by subscribing to our newsletter!!
You May Also Like
---