AI Startup Roundup: AI Voices That Sound Almost Human
AI Startup Roundup: AI Voices That Sound Almost Human
Also, funding raises for a British mobile payments platform and health care virtual agents. Dropbox launches an AI venture fund.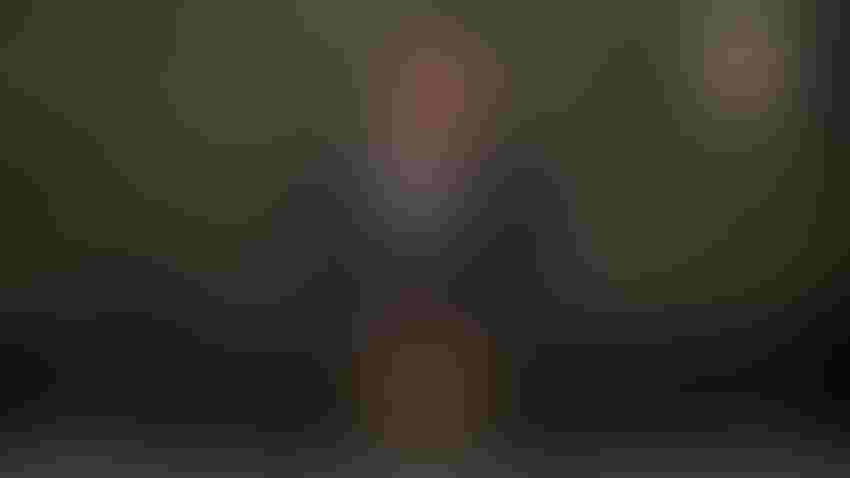 Actor Leonardo DiCaprio speaking in the voice of Apple co-founder Steve Jobs
ElevenLabs
Every week, AI Business brings you the latest startup news.
Keep up-to-date by subscribing to the AI Business newsletter to get content straight to your inbox and listen to interviews with AI experts from Fortune 500 companies on the AI Business Podcast on Apple iTunes and Spotify.
Funding News
ElevenLabs
ElevenLabs is an audio AI software startup based in New York. Its software turns text to speech whether synthetic, cloned or entirely new artificial voices tailored to gender, age and accents. It claims to generate speech at a quality that is nearly indistinguishable from humans with less than a second of latency.
ElevenLabs has "substantially improved upon existing TTS (text-to-speech) models while making the technology significantly more accessible," according to lead investor Andreesen Horowitz in a blog post. Its technology is able to generate voices that "sound incredibly human, with proper pause, intonation and breathing rhythms."
Latest funding: $19 million, series A
Lead investors: Former GitHub CEO Nat Friedman, investor Daniel Gross and Andreessen Horowitz, which is taking a seat on the board.
Notable angel investors: Instagram co-founder Mike Krieger, Oculus VR co-founder Brendan Iribe, Ubiquity6 co-founder Anjney Midha, DeepMind and Inflection co-founder Mustafa Suleyman, Runway co-founder Siqi Chen, Inkitt co-founder Ali Albazaz, Reface co-founder Dima Shvets, Perplexity AI co-founder Aravind Srinivas, Vercel founder Guillermo Rauch, O'Reilly Media founder Tim O'Reilly.
Other investors: Credo Ventures, Concept Ventures, Creator Ventures, SV Angel, Embark Studios, Storytel and TheSoul Publishing
Funding plans: Continue building out its research hub for voice AI and launch products for the publishing, gaming and entertainment.
Volt
Volt is a London-based real-time payments platform for merchants.
Latest funding: $60 million, series B
Lead investor: IVP, which previously backed Coinbase, Slack and Supercell
Other investors: CommerzVentures, EQT Ventures, Augmentum Fintech Plc and Fuel Ventures
Funding plans: For expansion into international markets such as APAC and the Americas and support product development in Europe, the U.K. and Brazil. It plans to enter the Australian market later this year.
The startup also plans to build out its network globally, add cash management to its product and hire for its product and engineering teams.
Outbound
Outbound AI is a Seattle, Washington-based provider of conversational AI virtual agents and software consoles for the health care sector. The company said its agents work four to five times faster than humans and come at a fraction of the cost. Also, Outbound AI said its out-of-the-box solution can be implemented quickly without disrupting existing workflows.
Latest funding: $16 million, seed
Lead investors: Madrona Venture Group and SpringRock Ventures
Other investors: Epic Ventures, Ascend, Pack Ventures, Locke Capital, Tacoma Venture Fund and KCRise Fund
Other news
Dropbox has launched a $50 million venture fund to invest in early stage AI startups. Called Dropbox Ventures, the fund is focused on startups that are building the next generation of AI-powered apps and tools.
The fund said it is more than just a funding program; it's also a strategic partnership.
"We'll work closely with our portfolio companies, providing mentorship and potential exposure to over 700 million registered Dropbox users who can benefit from their product," according to the company.
Keep up with the ever-evolving AI landscape
Unlock exclusive AI content by subscribing to our newsletter!!
You May Also Like
---