AI Startup Roundup: Harvey, AI Chatbot Backed by OpenAI and Sequoia
AI Startup Roundup: Harvey, AI Chatbot Backed by OpenAI and Sequoia
Also, a vector database startup raises $100 million, AI solution that removes background noise from calls and AI-powered puzzle games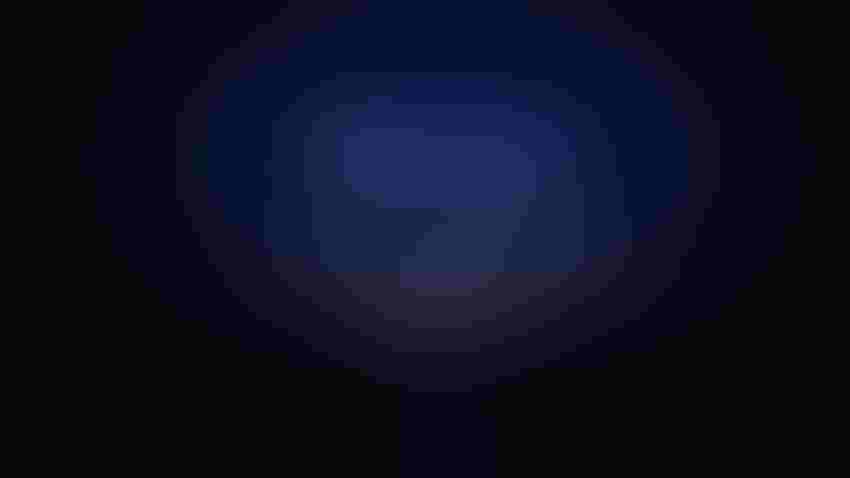 Every week, AI Business brings you the latest startup news.
From funding rounds to acquisitions, product launches to partnerships, AI Business covers everything artificial intelligence.
To keep up to date with coverage of all things AI, subscribe to the AI Business newsletter to get content straight to your inbox and follow the AI Business Podcast on Apple and Spotify.
Funding news
Startup: Pinecone is the creator of the vector database to provide long-term memory for AI. The company said its vector database lets engineers work with data generated and consumed by large language models and other AI models. With the rise of generative AI, Pinecone said it has seen a "tremendous explosion" in demand in the first quarter of 2023 across all industries and sizes.
"The rise of AI is driving a fundamental shift in the way companies approach data management. In a very short amount of time, Pinecone has become a standard and critical component of the modern AI stack," said Peter Levine, general partner at Andreessen Horowitz.
Pinecone has a distributed team with offices in New York, San Francisco and Tel Aviv
Latest funding: $100 million, series B
Lead investor: Andreessen Horowitz
Other investors: ICONIQ Growth, Menlo Ventures and Wing Venture Capital
Funding plans: Capitalize on the startup's 'hypergrowth' amidst the AI revolution transforming existing lines of business as well as creating new ones.
-
Startup: Harvey.ai is the San Francisco-based maker of a conversational AI chatbot called Harvey, which can parse through large troves of information to generate insights, recommendations and predictions. It is built atop OpenAI's GPT-4.
According to Sequoia, Harvey is currently targeting the legal market by making such tasks as legal research and due diligence easier to do. Its first major law firm client was Allen & Overy with PwC signing on a month later. More than 15,000 law firms are on the waiting list.
Latest funding: $21 million, series A
Lead investor: Sequoia
Other investors: OpenAI Startup Fund, SV Angel and tech entrepreneur and investor Elad Gil
Funding plans: Scale its team, deepen partnerships and build AI systems that are the future of professional services
-
Startup: AirOps is a Miami-based builder of AI apps to optimize business workflows. The apps are in three groups: text analysis (NLP), text generation and data, which is powered by GPT-4.
Latest funding: $7 million, seed round
Lead investor: Wing VC
Other investors: Founder Collective, Xfund, Village Global, Apollo Projects and Lachy Groom
-
Startup: London-based IRIS Audio Technologies developed an AI-powered software called IRIS Clarity that removes background noise from customer calls. It does the same for recordings to improve transcription and analytics.
Latest funding: $7 million, series A
Lead investor: Puma Private Equity
Other investors: Ojjeh family, TAG Group, and Llamasoft co-founder Toby Brzoznowski 
Funding plans: Drive adoption of its IRIS Clarity solution globally, particularly in North America
-
Startup: Optiversal is a St. Petersburg, Florida-based company whose AI solution helps retailers write content faster.
Latest funding: $4.2 million, seed round
Investors: Undisclosed in the SEC filing
-
Startup: Cosmic Lounge is the developer of free-to-play puzzle mobile games that uses AI to efficiently create, experiment and release game prototypes, features and content. It is founded by veteran developers who have done work on hits such as Candy Crush. The startup is based in Helsinki, Finland and Stockholm, Sweden.
"The team is leveraging proprietary AI tools and technologies that will transform the way puzzle games are created, enabling them to produce evergreen content that can identify and capture new audiences with speed and precision," said Brett Krause, managing director of Transcend, in a blog post.
Latest funding: €4 million ($4.4 million), seed round
Lead investor: Transcend Fund
Funding plans: Continue to develop its AI-enhanced Puzzle Engine technology, expand the staff and build its first title
-
Startup: Quickreply.ai is a WhatsApp marketing and automation platform based in Gurugram, India.
Latest funding: $1.14 million, seed round
Lead investor: Leo Capital
Other investors: Pentathlon Ventures, GSF, Deepak Diwakar (co-founder, MindTickle), Azhar Iqubal (co-founder and CEO, Inshorts), and Dinesh Agarwal (founder and CEO, Indiamart).
Funding plans: The startup plans to use the funds for talent acquisition, product development, tech innovation and research and development. It also seeks to expand globally.
Keep up with the ever-evolving AI landscape
Unlock exclusive AI content by subscribing to our newsletter.
You May Also Like
---