How Comcast NBCUniversal Lift Labs Leaders Accelerate AI Startups
How Comcast NBCUniversal Lift Labs Leaders Accelerate AI Startups
Laura Plunkett and Luke Butler join the AI Business podcast to talk about their cohort of generative AI startups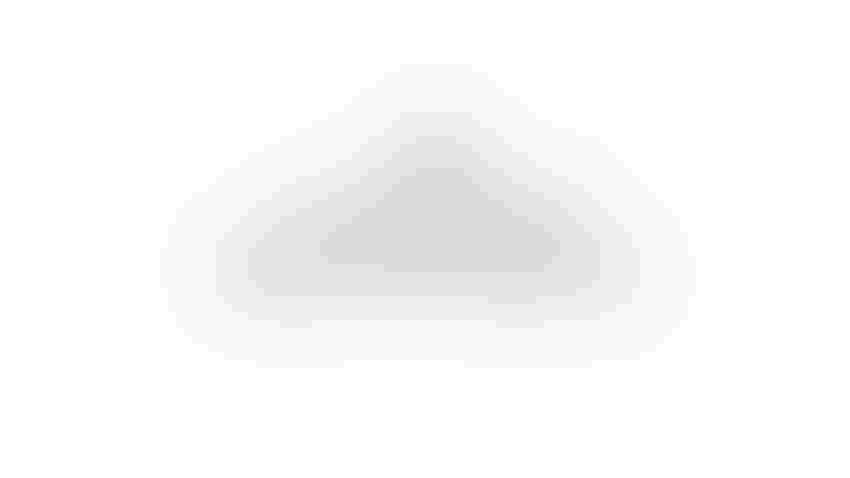 Credit: Comcast NBCUniversal
Earlier this year, Comcast NBCUniversal, the largest entertainment conglomerate in the world, debuted its first generative AI startup cohort from its startup accelerator program Lift Labs. To talk about this year's first crop of graduates, Laura Plunkett and Luke Butler, who co-lead the program, joined the AI Business podcast to discuss the synergy that is created when startup and Comcast teams work together to create solutions that provide value to both.
Listen to the podcast below or read the edited transcript.
AI Business: Can you tell us more about Lift Labs − how it came about and what is its purpose?
Laura Plunkett: Lift Labs is really Comcast NBCUniversal's vehicle for exploring new offerings, technologies and services, with the startup ecosystem. We've been around for a number of years, we've had some amazing programs and one of the most successful is our accelerator program. But we have a great track record of working with founders, at the earliest stage, from all backgrounds, working on products that will really serve our customers, communities and colleagues.
Luke Butler: Comcast is at its heart an incredibly entrepreneurial company. Our CEO is the son of the original founder. So it's this innovative spirit, this wanting to try new things, and to work with founders that are doing just that is really baked into the DNA of the business.
We started as a way to help early stage startups navigate this vast corporation. it's a difficult thing to do if you're a small company. What's evolved over time is moving into a more proactive role in terms of defining themes for the company that we should be looking at, and going and directly recruiting the companies that we think are most interesting and impactful. I think we have one of the best jobs in the company: We get to work across the entire business, and we get to work and support some incredible founders.
AI Business: Before we get a dive into your 8-startup cohort, can you tell me more about the business model of Lift Labs and how it's different from the traditional VC model?
Butler: Lift Labs is part of a broader startup engagement portfolio that we have at Comcast. We're different in that we are not a VC fund, we don't make investments as a prerequisite of any of our programs. Our goal, as Laura mentioned, is to identify the most high potential companies that we think can impact our business, to support them in any way that we can, and to look to develop partnerships with them. We do make investments on a one-off basis as we get to take a deeper look at some of these companies.
But we have a venture arm − Comcast Ventures − where teams look at major mergers and acquisitions and large strategic investments. (However,) our role in this (startup accelerator) ecosystem is really focusing on the earliest stage companies and developing those partnerships.
AI Business: Do you actually try to incorporate some of this technology into the business itself?
Plunkett: That's right. That's the goal.
AI Business: For the 2023 cohort that just graduated, how did you pick these particular ones from the many that applied?
Plunkett: First of all, the accelerator format evolved this year. Before, we were broadly thinking about media connectivity and entertainment, and our new approach is really focusing on those strategic themes that Luke mentioned. If you remember what was going on in the tech ecosystem at the beginning of the year, and at the end of last year, all anyone really could talk about was generative AI.
So this was the inaugural generative AI accelerator cohort. There were loads of activity in the ecosystem, we got hundreds of applications, and we have a pretty rigorous rubric. When we consider some of these startups, we're always thinking about the strategic relevance to Comcast, we're thinking about their demonstrated traction with other enterprise customers, we're thinking about the scalability of their solutions. And we do have a pretty big focus on founder-fit.
We're not just investing in these companies. We're working alongside them. We're going to introduce our colleagues to them. They have to be really dynamic and thoughtful, flexible, people that we're going to work with for at least a few months, but hopefully for years to come.
Butler: One of the great things about this program and the interest in these particular sectors and technologies is we go out and we talk to our venture fund partners and other ecosystem partners to see who might be in their portfolio or network, but we get so many referrals from employees at Comcast, who are just actively looking at the space. … It's been really exciting to see referrals come in from companies around the world that we own and partner with, as well as those going out and actively recruiting startups too.
AI Business: Can you describe the cohort in general terms and maybe pick out one or two that you're particularly excited about?
Butler: That feels like a dangerous path. That's like picking your favorite child. But in general terms for the cohort that we had come through earlier this year, there are a few different sorts of use cases that we're looking at within generative AI. A big one was customer experience: How do we add to and enhance the tools that we already have to personalize, to make more efficient, and quicken the interactions that customers have with our business.
There's a whole suite of companies that are generating content in different ways; we're putting tools in the hands of creatives to help build new experiences and interactions with our content. And then there were other categories like cybersecurity or video analytics, I want maybe to touch on maybe just one that that I think is particularly interesting, Laura may have a different favorite.
But for me, there's a company in our first cohort called Reality Defender. They've developed an incredibly accurate and scalable way to detect deep fake or synthetic content. As a corporation that includes news organizations, that's an incredibly important thing for us to be looking at closely and to get right, particularly as we go into election cycles and that kind of thing.
But the applications of it for corporations across the board − you think about fraud and consumer protection and privacy − are just huge. … That is just so important, and really interesting and one that we've all got to get right.
Plunkett: I agree with Luke that this is very hard to do because we really do love them all. But I'm going to probably highlight Monterey AI – so amazing, a female founder coming out of California. Comcast is always looking to level up our customer experiences and customer service, really. What I love about that company is it makes it easier for Comcast to be responsive to our customers' needs. It's able to pull together some social listening − what are people saying about us on Twitter, on Reddit – and it's marrying that up with some of our internal processes, and it's helping us reevaluate or reposition some of our products and services in a way that our customers are looking for. So it helps us listen to our customers better, and then deliver customer experiences and customer products that they're looking for.
AI Business: What do the startups get as part of your cohort?
Butler: As part of participating in the program, the first thing they get is incredible access to people in our business and in our network of other corporations that we work with, that are actively looking for solutions, the sorts of which the startups are building. And so as part of the selection process, we bring in executives from across the corporation to meet with the companies to think about how these companies are addressing challenges they have and how we might be able to be uniquely helpful to them.
For example, as a company that has tens of millions of customers and just vast amounts of interactions with those customers, you can see how any improvements we can make to that can really pay off in terms of customer satisfaction.
Keep up-to-date by subscribing to the AI Business newsletter and catch interviews with AI experts from Fortune 500 companies on the
AI Business Podcast

via Apple iTunes and Spotify.

So we match them with the right teams, and then our team supports them as they build out proofs of concept and pilots to demonstrate what they can do. We work with the business unit to scope out, what would a longer term engagement look like? And look to turn those initial pilots into those longer term commercial deals.

… There are lots of accelerators out there that tell founders how to build a business, how to go and raise money. This is not that; this is a program that is specifically focused on how do you build partnerships with enterprises? How do you understand what companies like Comcast are looking for? And how do you take those early pilots and build them into something more?

What we heard from the founders that participated in the first program was that it was an incredibly efficient and targeted use of time. We're conscious that time is a founder's most precious resource. And particularly at the moment, in a difficult economic environment, the worst thing we can do is take them away from accelerating their business on their own. So we try to be very targeted and focused in what we do with this program, and not waste their time with things that aren't really critical to their success.

AI Business: What are some of the modules they go through as part of this accelerator program? Do they take courses? Do they have meetings, all of the above?

Plunkett: It really isn't like courses, or programming the way you just mentioned. It's more like, we're getting them in front of the absolutely relevant people that's going to help them drive their business forward. That might be our colleagues in some areas. We've brought together some of our data, AI and ML experts across the organization so they understand how companies like ours are organizing our data so their offerings can serve an enterprise in the best way possible.

We also bring some external experts to the table as well. We had a great session, led by someone who is a foremost expert in enterprise sales and business development. So we are hyper focused on that enterprise sales lifecycle, and how to work with companies like ours. What we're working on with them is very relevant to Comcast. But these companies also are taking this information to another enterprise client, and it becomes incredibly valuable.

The feedback we're getting from the founders is, 'you're spending the right time on the things that actually matter to me.' And what matters to us is very much in line with that. We're really helping them create real revenue generating opportunities in the market with us, but then beyond us as well.

AI Business: Can you give a specific example of who you matched the startup with? And what was the result of that meeting?

Plunkett: Every single one of our startups went on to have a meaningful business development opportunity with Comcast. Without getting too far into specifics, each of these startups in the cohort ended up going on to do a deal with us.

Butler: Just to give you a couple of examples, we talked about how customer experiences are incredibly important and the right area that artificial intelligence can help enhance. We had two companies in the course of the six-week program that we ran, NLX and Rephrase, that really embedded themselves in the team that is looking to make enhancements to the customer service that we already provide.

What was incredible to see was the business leaders on our side put all of their best people in a room, the founders brought their teams and they really challenged each other. The founders weren't just saying, 'Here's what we've got, go and plug it in.' It was a discussion around, how do we take our capabilities together and build something that transforms what we already have.

So NLX is a conversational AI engine. They basically allow you to author in one place, conversational interactions that you have with consumers across a range of different touch points. We do that today, but it's an incredibly complicated process and NLX can help us speed that up. And then Rephrase is a text-to-video avatar creation (platform). It can personalize videos to customers at massive scale.

By bringing these two startups together with the team at Comcast that is looking at these solutions, in the course of six weeks, we were able to build an actual working product, which now we're looking to take to the next stage. So it was a real example of how when you put people in the room together and kind of push each other, there's magic that happens there when people get creative, and they start to think what might be possible. And we bring the scale of an organization like Comcast and match it with the nimbleness and the agility of an early stage company. It's really incredible to see.

AI Business: These startups are all global, and what stage are they in?

Butler: A variety of different stages. One of the changes that we made with how we evolved our accelerator program was we don't invest upfront in all of the companies. So that opens us up to a much broader range of stages of companies.

In the cohort of eight that we just ran, we had everything from companies that were pre-seeds, they were essentially bootstrapped, there were a handful of companies in the middle that had raised anywhere between $2 million and $15 million. And then there was a company that actually just announced that they've raised another $50 million. So they've raised $120 million in total. There was a really broad spread of different stages of companies.

Part of our goal in the program is working with each of them individually to say, 'given where you are now, how can we be most helpful?' It's not a one size fits all thing. If you're earlier (stage), validation and customer discovery might be a really important thing that we can do for you. If you're already working with major enterprises, how do we plug in what you're doing and scale it with us?

AI Business: What's the track record in the past for your past cohorts? Do most of them land something at Comcast or one of your partners?

Plunkett: This is a pretty great track record. Something like 84% of all of our companies that come through one of our programs had had a meaningful engagement with Comcast, NBCUniversal or Sky.

AI Business: Based on the startups that you see come in, what trends are you seeing in AI?

Butler: So while AI has been around for a long time, this latest phase and the pace of innovation over the last 12 months or so has really been exponential. We're still quite early in identifying trends and seeing what's going to stick around. For us, we're continuing to look at solutions that are tailored towards the enterprise. There are lots of tools out there that are built on third party, large language models. I think you're seeing more and more startups really recognize that enterprises also want to see what can be built on top of their own data sets, applying their own best practices and using their own subject matter experts.

AI Business: What do you say startups need the most help with when they come to you?

Plunkett: It's not necessarily what they need most help with, but where we can be most helpful. What seems to be impactful to them is that large enterprise business development is notoriously challenging to match up those two types of organizations and get stuff done. A team like Lift Labs is here to grease those wheels and make sure that we're all working efficiently and making the right connections. One of the founders in the program basically said, 'We wouldn't know where to start with a company like Comcast, but we know that's our target customer and so how do we crack into that?'

What we're bringing to them are structured opportunities to make those connections. we're helping to pick the right, most high-potential startups so we know we're bringing the best to our organization. And they respond because they know we've vetted them and these are the ones we think are worthwhile. All the talent in the startups and with our colleagues across the organization, that's really the magic; Lift Labs is just kind of helping to bring those things together.

Butler: The only other thing I would add is we can provide a certain amount of help and support to the founders. That's more than matched with what they provide to us. Just the fact that they're kind of deep in this every day at the coalface is an incredible insight and view into what's coming. Us being able to get to know them, to build those relationships, to be able to be part of their growth as they go forward, and to be able to take what we're learning and deliver that back into the business, as all major companies are doing, are things we're looking very closely at in this category. All technology companies are making big investments in this. Us being able to build those relationships with the best in class startups from around the world is really the value that that we get from it. If we can help them grow in that process, we're happy to do that.

AI Business: So what's next for Lift Labs?

Butler: We just announced in early August that applications are open for our next program, which builds on the theme from the first program. Earlier this year, we're specifically looking at generative AI. For the second half of the year, we're broadening out to look at Enterprise AI more broadly − everything from data management to data provisioning, how do you get data in a good enough shape that it's actually useful for some of the applications that might sit on top of it?

Knowledge management, customer experience, cybersecurity, any of these big challenging areas that enterprises have been wrestling with forever, we're interested in looking at how do you apply some of the latest innovation in this technology to help make our processes more efficient, faster and more accessible, and more secure. We're looking for companies from now through the end of August. The program will begin in mid-October and we're just excited to see who's out there that we might be able to help and that can certainly help us.
Keep up with the ever-evolving AI landscape
Unlock exclusive AI content by subscribing to our newsletter!!
You May Also Like
---