Did Samsung Just Beat Apple to a Generative AI Model for Smartphones?
Did Samsung Just Beat Apple to a Generative AI Model for Smartphones?
Samsung's Gauss, a generative AI chatbot, is for internal use but the company has plans to integrate it into future products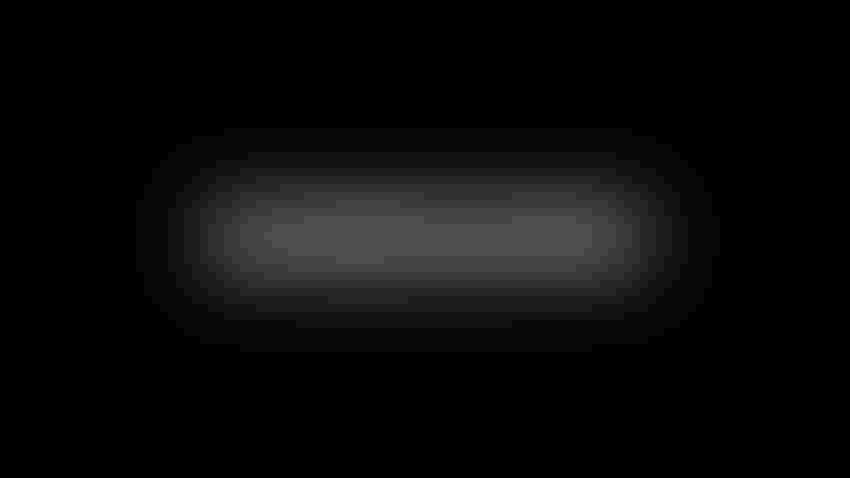 Competition between AI models is heating up.
Samsung has introduced Gauss, a generative AI model similar to ChatGPT. Currently used by Samsung employees, Gauss could be integrated into upcoming Samsung products.
"On the front end, every Samsung device -- phone, laptop, tablet, TV, refrigerator, washing machine, etc., will probably natively host a chatbot and converse with the Samsung LLM on the back end," Ashu Dubey, the CEO of the AI company Gleen, said in an interview. "Like a smarter version of Siri or Google Assistant, and Samsung-branded."
During its recent AI forum, Samsung unveiled Gauss as a multifaceted AI model with three components: Gauss Language, Gauss Code, and Gauss Image. Gauss Language is designed for tasks such as composing emails, summarizing documents, and translating, similar to AI tools from Google, Microsoft, and OpenAI. Gauss Code is tailored to aid in software development, and Gauss Image focuses on generating and editing images, presumably for creative applications.
'Unclear' which is better
Samsung said it is working on ensuring the safe use of AI, spearheaded by its AI Red Team, which addresses data collection and AI model development issues. The company pointed out that Gauss functions as an "on-device AI," meaning it processes data locally on the device. This method usually offers better privacy and faster performance compared to cloud-based processing.
Data privacy has become a significant concern as the use of AI grows. AI training models require vast amounts of data, typically in the range of hundreds of gigabytes. This data is frequently acquired through large-scale data scraping, a process that might include sensitive information. Consequently, there is a risk that private details could be inadvertently disclosed in the AI's responses.
"Continuous monitoring for security and privacy risks is crucial in areas like data collection, model development, and service deployment,"  Anurag Gurtu, the chief privacy officer at StrikeReady, said in an interview. "These issues underline the complexities of ethical AI development and the risks of data misuse or privacy breaches."
But Dubey pointed out that Samsung will likely use all the queries generated from its devices to train its LLMs. "As such, consumers will be trading off Open AI's data privacy and security for Samsung's data privacy and security, and right now, it's unclear if there's a better choice," he said.
MIT debuts its AI model
Samsung's new AI model is joining a growing field. This month, Elon Musk introduced his own AI bot, Grok, positioning it as a competitor to ChatGPT. He claims that this prototype surpasses ChatGPT 3.5 in various benchmarks. Grok is the inaugural product from Musk's xAI company and is currently undergoing testing with a select group of users in the U.S. Developed using data from Musk's X (formerly known as Twitter), Grok is touted as being more up-to-date on recent events than other bots with fixed datasets. According to the company's announcement, Grok is also programmed to respond with a touch of humor and a hint of rebelliousness.
In another project, MIT researchers recently announced the development of a new AI model approach that combines two physical concepts essential for top-performing generative models: diffusion and Poisson Flow. Diffusion explains how things like heat spread randomly across a room or how gas fills a space, while Poisson Flow is based on how electric charges behave.
The model developed by MIT's team can create complex patterns, such as realistic images, or simulate real-life processes. It is an advancement from the researchers' previous work, PFGM, and is named PFGM++. This model draws from the mathematical principles of the Poisson equation, applying these to the data it learns from. The team introduced an innovative approach by adding an extra dimension to the model's framework, like moving from a flat 2D drawing to a more expansive 3D model. The additional dimension allows for more flexibility, places the data within a broader context, and allows more comprehensive data analysis when generating new samples.
Waiting for Apple
Apple, Samsung's chief competitor in the smartphone arena, has yet to reveal its own generative AI product. Last month, during Apple's earnings call, CEO Tim Cook mentioned that the tech behemoth is actively exploring generative AI, though he refrained from providing further specifics.
"Some might consider this as beating Cupertino in introducing generative AI to devices, but it's going to be more about setting the narrative and direction for future developments in the customer device AI space," Adnan Masood, the chief AI architect of UST, said in an interview. "Being first isn't enough - we would have to see how this compels other companies, including Apple, to accelerate their AI integration for the rapid advancement of AI technologies in consumer electronics."
Future AI models might be developed more rapidly thanks to NVIDIA's new H200 graphics processing unit. The H200 is tailored for building and implementing AI models that are driving the current surge in generative AI technologies. The new GPU enhances the highly sought-after H100 by offering 1.4 times greater memory bandwidth and 1.8 times more memory capacity.
Keep up with the ever-evolving AI landscape
Unlock exclusive AI content by subscribing to our newsletter!!
You May Also Like
---