OpenAI Sought Merger with Anthropic; Sam Altman the 'Martyr'
OpenAI Sought Merger with Anthropic; Sam Altman the 'Martyr'
Also, OpenAI owns ChatGPT and the GPT series of LLMs. What will Sam Altman work on at Microsoft?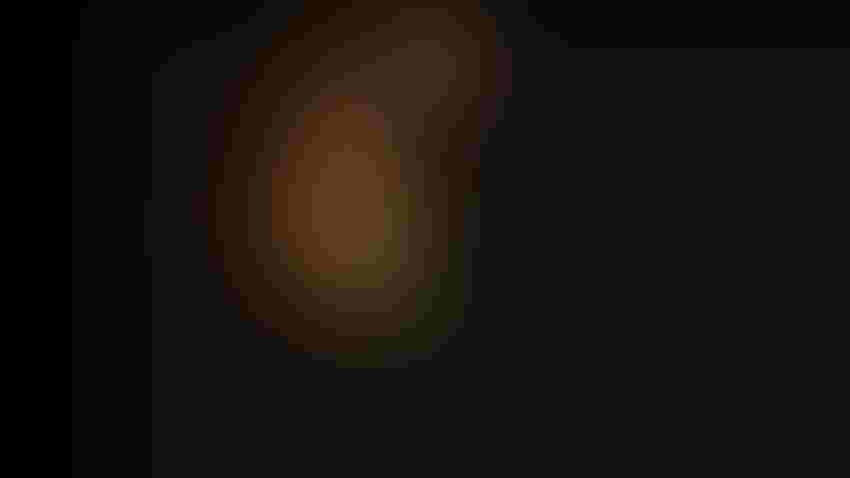 At a Glance
OpenAI reportedly approached Anthropic for a merger, but was turned down as the board scrambles to contain the chaos.

Investors are exploring a potential lawsuit against OpenAI's board.

Bungled steps by the board made Sam Altman a 'martyr,' says Qantm AI founder Seth Dobrin.
The latest in the continuing drama surrounding OpenAI is that the board reportedly approached Anthropic for a merger of the two startups.
Anthropic was founded by two former OpenAI engineers who left due to disagreements over the direction of the company. Their new startup's approach to AI is to prioritize AI safety, by imbuing their large language model with a type of conscience in what they call "constitutional AI."
The Information reported that OpenAI's board reached out to Anthropic CEO Dario Amodei and asked him to replace Sam Altman as CEO. He turned down the job. Anthropic would have been a good merger partner because Altman was reportedly fired because he was commercializing AI too quickly for the board, whose mission is to ensure safe development of AI.
Other people who said no to the CEO job include former GitHub CEO Nat Friedman and Scale AI CEO Alex Wang. Twitch co-founder Emmett Shear took the job.
Why Altman and OpenAI need each other
Currently, OpenAI is in "intense discussions" with its employees to keep the company together and offices are closed all week, according to Bloomberg.
Altman and former OpenAI President Greg Brockman have agreed to join Microsoft to head its new AI research division. Microsoft CEO Satya Nadella also said there is room for any OpenAI employee to come over as well with Salesforce and other companies looking to poach talented AI researchers.
But there is a possibility Altman and Brockman might return to OpenAI. After all, OpenAI still owns ChatGPT and the transformative series of GPT large language models. Altman and Brockman would be leaving behind the tech that ushered in what's being billed as a new computing platform.
OpenAI needs Altman back to keep the staff from quitting.
It also could be argued that the nonprofit board – whose directors have no financial interest in OpenAI − did its job by sticking to the mission of developing safe artificial general intelligence.
Altman the 'martyr'
"With Sam Altman's removal as CEO, the path forward (for OpenAI) is uncertain," said Seth Dobrin, founder and CEO of Qantm AI and AI Business columnist, in emailed comments to AI Business. "However, OpenAI still holds valuable IP and talent that new leadership could steward responsibly."
OpenAI Chief Scientist "Ilya Sutskever's continued involvement provides hope that safety and ethics will take priority over growth. We may see GPT-5 on a similar timeline to previous models, likely late 2024," he said.
"Microsoft's new dedicated AI division led by Altman could also shift OpenAI's access to resources. If key personnel depart, competitors like Anthropic or (research centers like) The Technology Innovation Institute may be poised to advance," Dobrin added.
"Altman's transition to Microsoft will surely create ripples. Much depends on Microsoft's ongoing OpenAI investment and retention of current employees. If either falters, OpenAI could lose pole position. This potential vacuum creates opportunities for other major players to jockey for the lead."
Was OpenAI's board doing its job? "ChatGPT's release did ignore safety warnings, so action seems justified. However, the abrupt move made Altman a martyr and sowed internal discord. While avoiding conflicts of interest, the board likely underestimated fallout. But they rightly asserted oversight of OpenAI's mission over a subsidiary's unchecked ambition. In the end, no course was without trade-offs."
Lawsuit in the wings?
Meanwhile, some investors in OpenAI are exploring a possible lawsuit against the board, according to Reuters.
Vinod Khosla, head of VC firm Khosla Ventures and an investor in OpenAI, also told folks on X (Twitter) to direct message interim CEO Shear to tell him to resign "before he becomes the only employee" left.
Famed hedge fund manager Daniel Loeb tweeted that a lesson to be learned from the failure of FTX and the "chaos and risk of collapse of OpenAI" is the importance of both board composition and governance. "I bet most market participants don't even look at the board: individual record, skills and incentives."
Microsoft's Nadella told news outlets that he would seek stronger governance at OpenAI if Altman decides to return. Microsoft has invested a reported $13 billion in OpenAI as its largest investor and strategic partner. OpenAI's technology is being used throughout Microsoft's cloud and productivity products.
A common startup mistake
The mistakes OpenAI's board made are common ones committed by startups.
"These types of dramas are unfortunately quite common as startups scale, because founders often focus on the technical aspect and product development at the early stage, and not on human capital development," said Hanah Tran, who runs FHH Ventures, in emailed comments to AI Business. "Therefore, when companies grow, founders often struggle to adapt leadership styles and decision-making processes, as a result, mishandling of business side is a common pitfall."
"It's critically important for startups to understand both technical side and business side equally," she said. "Leadership of any company, from startups to corporate, needs clarity on vision, strategy and governance to guide commercialization plans. Without governance clarity, clear communications and aligned expectations, clashes happen, in some cases, leading to unfortunate situations, such as founder break-up, startup failures."
Typically, investors such as venture capitalists sit on a startup's board and offer guidance. But OpenAI had none. Its board consisted of Altman, Brockman, Sutskever, Quora founder Adam D'Angelo, tech entrepreneur Tasha McCauley and Helen Toner, director of strategy at Georgetown's Center for Security and Emerging Technology.
Tran said "VCs can help by providing business expertise and guidance, not just funding. VCs could encourage startups to think holistically about customers, partnerships, teams and governance from an early stage, not just when startups grow."
"VCs can also play a mediating role if disagreements emerge between technical and business perspectives. Ideally, VCs should encourage compromise through respectful discussion, not power struggles," she said.
"VCs could guide founders to establish governance processes, such as an well-defined executive responsibilities, transparent roadmaps, board oversight, and so on, which are important to establish alignment upfront."
Keep up with the ever-evolving AI landscape
Unlock exclusive AI content by subscribing to our newsletter!!
You May Also Like
---