AI predicted to help reduce greenhouse emissions by 16% over next five years
AI predicted to help reduce greenhouse emissions by 16% over next five years
But there's still work to be done in finding a balance between climate benefits and energy demands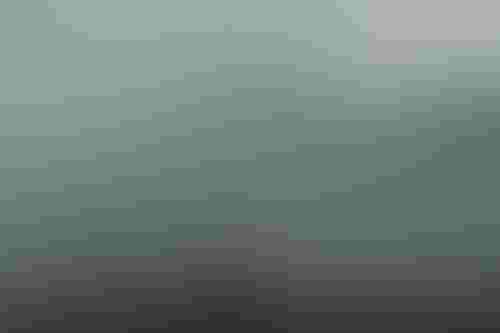 But there's still work to be done in finding a balance between climate benefits and energy demands
Artificial intelligence is on track to reduce global greenhouse gas emissions by 16% within the next three to five years, according to a report from Capgemini Research.
The organization surveyed 800 sustainability and technology executives from 400 organizations and found that nearly half (48%) are already using AI as part of their environmental efforts.
On average, since 2017 organizations have used AI-based systems to reduce emissions by 12.9%, improve energy efficiency by 10.9% and reduce waste by 11.7%.
The study suggests that AI-powered solutions could help the automotive, industrial manufacturing, energy and utilities, consumer products, and retail industries deliver up to 45% of the Paris Accord targets leading up to 2030.
Capgemini identified a number of positive AI use cases within the report, and noted that energy optimization platforms and algorithms to identify defects and predict equipment failures without interrupting business operations are among those that are set to make the biggest impact.
Elusive uptake
The report does acknowledge barriers to this potential. For a start, scaled deployment of the relevant technologies is "proving elusive," with only 13% of organizations "successfully combining climate vision with AI capabilities" at present.
It also appears that something of a sustainability knowledge gap is emerging, with 84% of executives claiming they would rather offset their carbon footprint than deploy solutions to minimize it in the long run.
Anne Laure Thieullent, vice president for artificial intelligence and analytics group offer leader at Capgemini, said: "Addressing climate change is everyone's responsibility and AI has the potential to make a significant impact, yet only a fraction of organizations are aligned on how this technology can be used to its full potential. Action needs to come from the top and it starts with embedding a climate vision at the center of an organization.
"Without a clear vision, there is a missing link between how intention and technology can address the issue. Organizations need to establish leadership, educate, and build awareness around AI solutions. If organizations can harvest data correctly and establish scalable operating models, then the technology that exists today has a real chance of making the significant impact we all need. Additionally, it is important for organizations to assess the environmental impact of AI – measuring and reporting on the carbon dioxide footprint can be one of the ways to increase general awareness of emissions."
Indeed, the carbon impact of AI itself is garnering increasing interest from those in the sustainability sector. Earlier this month, researchers in Denmark unveiled an emissions-measuring tool for AI processes, revealing the extent of the technology's climate impact – one training session with GPT-3, for example, uses the same amount of energy as 126 homes in Denmark do annually.
Keep up with the ever-evolving AI landscape
Unlock exclusive AI content by subscribing to our newsletter!!
You May Also Like
---