Americans are more worried about AI tech than excited
Americans are more worried about AI tech than excited
Concerns about rising AI's power should guide future tech development, according to Pew survey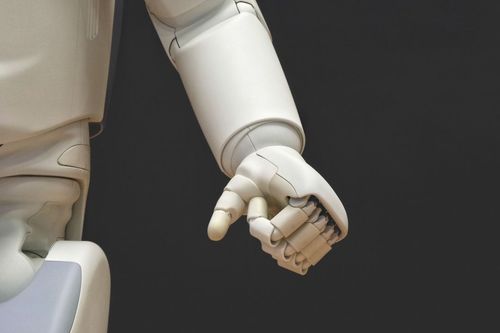 Concerns about rising AI's power should guide future tech development, according to Pew survey
As AI technology is increasingly integrated into everyday life. Americans are "more concerned than excited" by the trend, according to a recent Pew Research Center survey.
Algorithms, facial recognition and robotic exoskeletons were viewed positively as acceptable AI usages.
There was however concern about gene editing, computer chip implants and driverless cars.
People were worried about privacy, less of in-person social interactions, and possible job losses. Respondents also acknowledged that AI improves workplace efficiency and saves time. Since the pandemic, technology organizations have started to "accelerate the deployment of AI," said Cary Funk, Pew's director of science and society research.
The survey interviewed 10,260 Americans about six different AI tech trends.  
Around 78% of Americans were not in favor of computer chip implants in their brain to process information faster.
Americans were equally divided about the use of gene editing to enhance a baby's chance of survival in the case of a medical emergency.
The survey asked people about exoskeleton AI uses for manual labor, though wearable mobile devices are being developed to assist the elderly and physically challenged with daily functions. Men and young people were more likely to favor the use of exoskeletons for manual jobs.
Views about social media algorithms were aligned with political party affiliations and demographics. Republicans were against social media AI. Seven out of 10 people believed algorithms censored political views. Only one in 10 adults thought they had control over what they viewed on social media. About 73% of Black adults said businesses should include race in developing social media software.
Police use of facial technology AI was viewed positively with 46% of adults agreeing it could help society. Nearly half of the Black adults surveyed also agreed that law enforcement should use facial recognition software to patrol Black and Hispanic communities.
More Black and Hispanic adults believed that algorithms should be used for parole, medical purposes and job interviews than White adults.
"This kind of public opinion work brings ordinary people's voices into the development," said Lee Rainie, Pew's director of internet and technology research.
"Adding everyone's voice to thinking about these things will help people make good policy around them and help technologists understand where the public is coming from when these technologies roll out into their lives."
Keep up with the ever-evolving AI landscape
Unlock exclusive AI content by subscribing to our newsletter!!
You May Also Like
---