Biden Issues Executive Order on AI Regulation
Biden Issues Executive Order on AI Regulation
The move, the most sweeping act of AI regulation to date in the U.S., includes easing immigration rules to attract more AI workers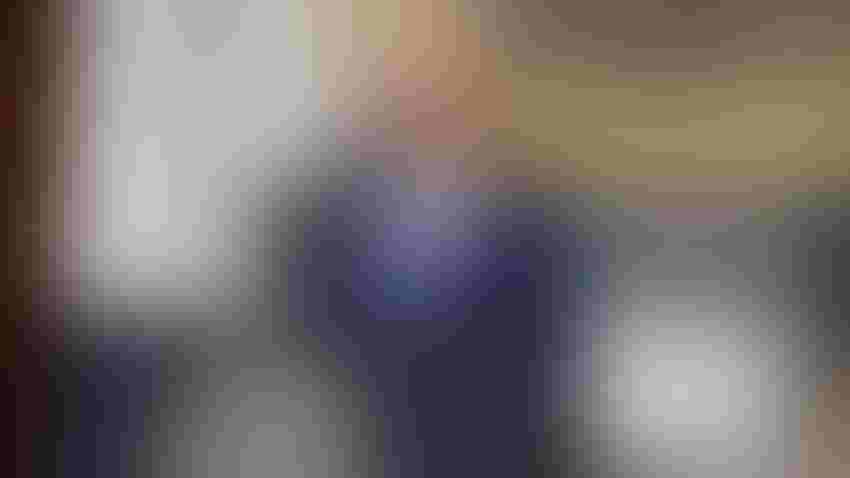 At a Glance
President Biden is expected to sign an executive order that requires federal agencies to vet AI models before using them.

It also eases immigration rules to make it easier for AI experts to move to the U.S.

U.S. cities and states are further ahead of the federal government in AI regulation.
President Biden issued an executive order that represents the nation's most sweeping AI regulation to date. Not only will it require pre-vetting of AI models but also aims to ease immigration barriers to highly technical workers, among other changes.
The move comes two days before global leaders and top Silicon Valley executives are set to attend the U.K.'s AI Safety Summit convened by Prime Minister Sunak.
The order requires developers of "the most powerful AI systems" that could pose a risk to national security, the economy or public health and safety to tell the government when they are training their AI models and share the results of all "red-team" or hacking results before they are released to the public.
Red-teaming, or using hacking to stress test the AI models, will be led by the National Institute of Standards and Technology (NIST). The agency has released a framework for management of AI risks. The NIST standards will be applied by The Department of Homeland Security to critical infrastructure sectors. It will be joined by the Energy Department to address AI systems' threats to critical infrastructure and chemical, biological, radiological, nuclear and cybersecurity risks.
The order also mandates that "strong" new standards be developed for biological synthesis screening to make it tougher to use AI to create biological weapons. Life science organizations seeking federal funding will need to adhere to these standards.
The Commerce Department will provide guidance on authenticating content through watermarking and spot AI-generated copies. Federal agencies will use these authentication tools so Americans will know a message from the government is real.
Moreover, the National Security Council and the White House Chief of Staff will develop a memorandum on U.S. military and intelligence agencies' use of AI safely and ethically in their missions, as well as counter the military use of AI by enemies.
The executive order will build on voluntary commitments by 15 companies, including OpenAI, Google, Adobe and Nvidia, to develop technology to identify AI-generated images and share data about safety with the government and academics.
To beef up America's AI workforce, the Biden administration seeks to streamline the visa process to enable highly skilled foreigners to study, stay and work in the U.S. In this area, the work is already underway. Homeland Security has proposed changes to the H1-B work visa program widely used in Silicon Valley while the State Department is expected to launch a new program focusing on attracting AI talent, according to The Washington Post, which first reported on the executive order.
The move comes as cities and states are further ahead of the federal government to regulate AI in their local jurisdictions. Thus far, national efforts include Senate Majority Leader Chuck Schumer's (D-NY) closed-door forums and congressional committees hearings on the topic.
The EU also is farther along than the U.S., with its AI Act expected to be passed as soon as the end of the year.
(This story was updated on Oct. 30 to reflect the actual signing of the executive order and adds more details.)
Keep up with the ever-evolving AI landscape
Unlock exclusive AI content by subscribing to our newsletter!!
You May Also Like
---