Making AI a Board-Level Priority, Applied Intelligence Live! Austin 2023
Making AI a Board-Level Priority, Applied Intelligence Live! Austin 2023
Former IBM AI chief shares an AI strategy framework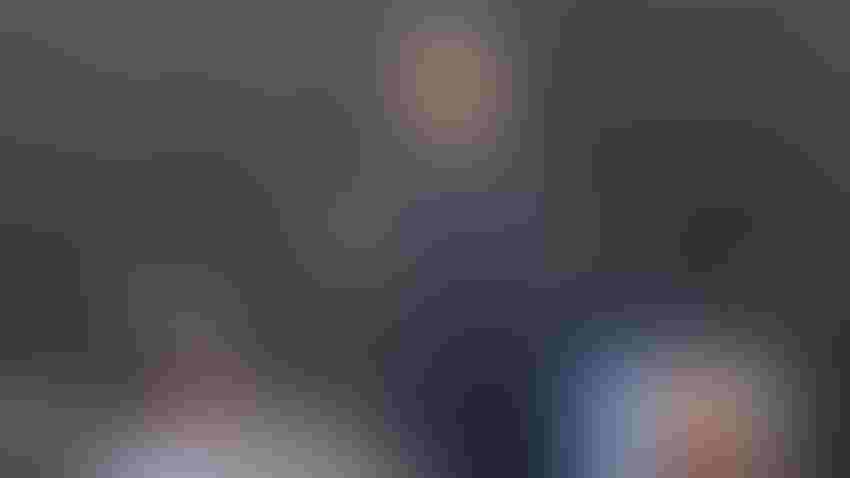 At a Glance
AI needs to be a board-level priority, says Seth Dobrin, IBM's former global chief AI officer.

AI carries risks that are similar or greater than cybersecurity issues so proper governance is needed.
Artificial intelligence poses a "similar or greater" risk as cybersecurity issues and yet it is often not a board-level priority, according to the former global chief AI officer of IBM.
AI finds itself in the same boat as where information security was a few years ago, but it needs to have the attention of a company's board of directors to properly implement AI governance through the company, said Seth Dobrin, now CEO of Qantm AI, at the Applied Intelligence Live! Austin 2023 conference.
For example, when he was at IBM, there was an AI ethics board responsible for reviewing projects and setting guidelines, policies and controls for every AI project. 
"We actually initiated divestiture of things that did not align to our ethos and our goals," he said.
For example, there was a $10 million consulting project during COVID-19 that included the capability of general-purpose facial recognition, which went against IBM's policies. "We said, 'well, you can do that where you're just doing mass detection,'" Dobrin said. One-to-one matches with full consent were acceptable.
From the board, AI governance, strategy and education filter down to the C-suite, middle management and then the rank and file.
It is important to develop an AI strategy but make sure it connects with the company's business strategy. "The question is not how can I use AI? The question is, what is your business strategy? What are the decisions you need to make to drive that?" Dobrin said.
He advocates leading with a value-based, people-centric approach. It means to first identify people's needs and meet those needs in a way that brings value to the company. Next, ensure there is proactive AI governance for organization-wide deployment and educate everyone at the company on AI.
When deploying AI, it is important to show value every six months, he said.
For example, there is one area in which generative AI can bring value today: parsing through all the data that lives in siloes in a company, making it tough for human users to manually sort through.
"How do we understand all of the content that lives in our SharePoint or OneDrive or Google Drive? It's impossible to find anything in those. Today, generative AI can actually solve that problem," Dobrin said.
Generative AI can more easily look through structured data – information that sits in standardized formats like Excel sheets for easier access by software and people − and unstructured data, which is information not stored in a structured database format to find answers or yield insights.
"That is an intractable problem that lots of companies have declared they can't solve," he said. "Today, they can actually solve it."
Keep up with the ever-evolving AI landscape
Unlock exclusive AI content by subscribing to our newsletter!!
You May Also Like
---