US Lawmakers Introduce New AI Legislation
US Lawmakers Introduce New AI Legislation
Two new bills drop as Chuck Schumer teaches lawmakers about AI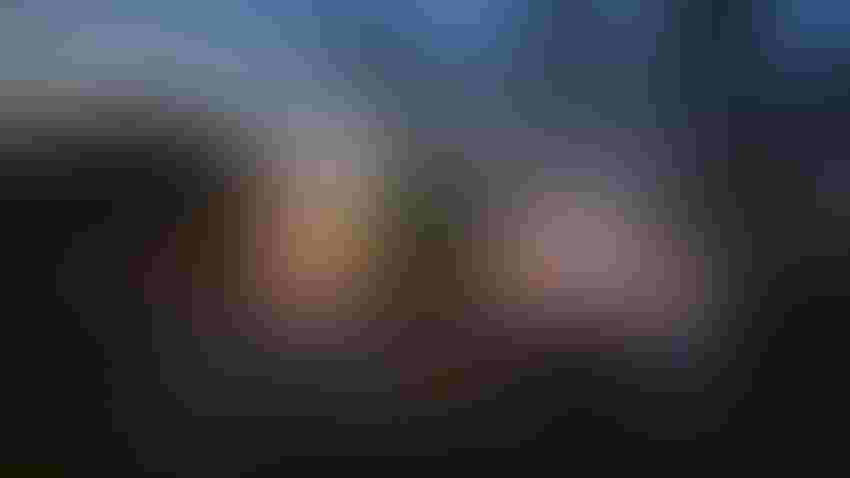 At a Glance
New: The TAG Act would force government agencies to inform users of its services if they've interacted with an AI system.

Meanwhile, the Global Technology Leadership Act would create an office dedicated to analyzing U.S. technological might.
The race to regulate AI has seen lawmakers in the U.S. introduce two new pieces of legislation.
One would require federal agencies to notify individuals when they are interacting with, or subject to, critical decisions made using certain AI or other automated systems.
And the other would establish an Office of Global Competition Analysis to assess how the U.S. fares in emerging technologies including AI.
The Transparent Automated Governance Act
Introduced by Senators Gary Peters (D-MI), Mike Braun (R-IN) and James Lankford (R-OK), the Transparent Automated Governance (TAG) Act would force the Director of the Office of Management and Budget to issue guidance to agencies on implementing AI.
The guidance would direct government agencies to notify individuals when they are interacting with certain automated systems
Agencies would also have to notify users when a critical decision is made about them using an augmented decision process.
And guidance published by the Budget Office would establish human review appeals processes for users of AI systems who received an adverse critical decision made by an automated system.
"This bipartisan bill will ensure taxpayers know when they are interacting with certain federal AI systems and establishes a process for people to get answers about why these systems are making certain decisions," said Senator Peters.
Peters and Braun are also the lawmakers behind the AI Leadership Training Act, which would create an AI training program for federal supervisors and management officials. That bill recently advanced in the Senate.
The Global Technology Leadership Act
Introduced by Senators Michael Bennet (D-CO), Todd Young (R-IN), and Mark Warner (D-VA), the Global Technology Leadership Act would create an office dedicated to assessing U.S. competitiveness in emerging tech.
The Office of Global Competition Analysis would assess American competitiveness in the hopes of informing and helping shift policy measures.
The office would assess U.S. tech competitiveness using a combination of intelligence and commercial data.
The trio of lawmakers behind the bill argue that both sets of data are often siloed, much to the detriment of compiling information on threats and opportunities on "strategic emerging technology."
The announcement of the bill largely cites China as competition, with Senator Young saying the bill would "better synchronize our national security community to ensure America wins the technological race against the Chinese Communist Party."
"There is no single federal agency evaluating American leadership in critical technologies like AI and quantum computing, despite their significance to our national security and economic prosperity. Our bill will help fill this gap," the senator said.
AI legislative race heats up
The introduction of these bills joins a growing number of attempts in the U.S. and other countries to legislate AI.
The TAG and Global Technology Leadership Acts join the bill from Senate majority leader Chuck Schumer which was introduced in April. The Schumer-led bill would force companies to have prospective AI tools audited by a team of independent experts.
Last week, the Senate majority leader met with senators for the first classified briefing on AI to educate lawmakers on the technology and its potential impacts. These sessions provided a general overview of AI, according to Reuters, featuring a session on defense and intelligence issues.
Other attempts to formally regulate AI in the U.S. include high-level meetings between Vice President Kamala Harris and the CEOs of Alphabet, OpenAI, Microsoft and Anthropic to recommend letting the public vet their AI foundation models.
Agencies are also publishing technical guidance, the most notable of which is from the Equal Employment Opportunity Commission covering the use of automated systems and their impact on workers' civil rights.
Keep up with the ever-evolving AI landscape
Unlock exclusive AI content by subscribing to our newsletter!!
You May Also Like
---