Why Businesses Need a North Star When It Comes to AI
Why Businesses Need a North Star When It Comes to AI
An opinion piece by the global head of GTM Intelligence, Data Science and Innovation at Dropbox EMEA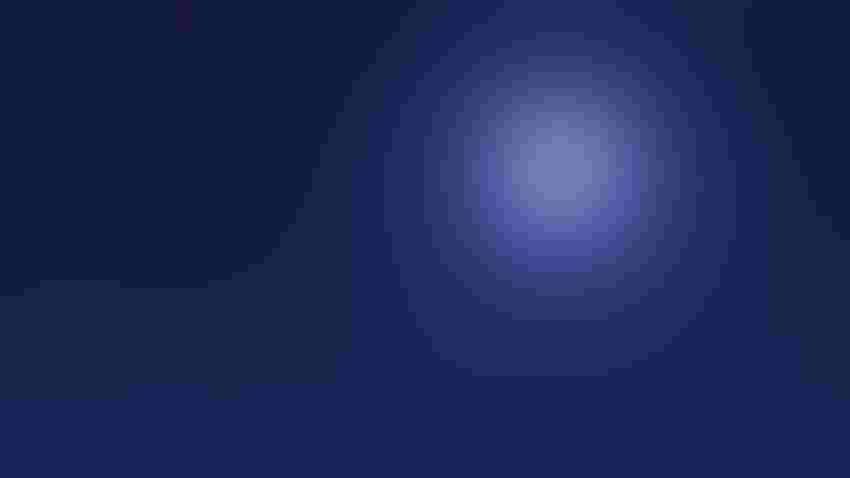 There's no question that Artificial intelligence (AI) is a hot topic right now, especially with the development of chatbots such as Bard and ChatGPT, which make generative AI accessible to anyone. These advancements have opened up a new world of possibilities — and with them, concerns about the role that AI will play and the impact it may have on areas such as careers, intellectual property, and the environment.
As we look into the future, there are a lot of unknowns. But there's no doubt about the fact that this new era of AI has accelerated the opportunity for us all to work in a more productive way. With this, a lot of companies are looking at ways in which they can embrace and develop the technology, in a way that works alongside employees and enhances their roles. For example, using AI, we believe that we'll be able to create next-generation smart products that help businesses and employees find focus, more productivity, and better organization in their working lives.
The key principle is that companies need to embrace and develop AI in the best possible way — a way that enhances people's roles and makes their working lives easier while building products that are rooted in trust, the protection of privacy, and core company values. Ultimately, we believe this will give employees more time to spend on the quintessentially human and creative work that really matters, which will lead to greater job satisfaction and personal fulfilment.
AI is not the solution to every problem, though, and if used incorrectly, can lead to the production of inaccurate information and poor user experience, often at significant cost. That's why companies must understand where AI is most effective, and adopt guiding principles — a metaphorical 'north star' — when it comes to deploying it. At Dropbox, we have developed a set of AI principles that will ensure that our work with the technology is always aligned with our values. 
The AI opportunity 
AI continues to revolutionize various industries. With an expected annual growth rate of over 37% between 2023 and 2030, it's quickly becoming a daily part of people's lives, both in work and at home. People are increasingly familiar with platforms like ChatGPT and Grammarly, which brings businesses the opportunity to embrace these technologies, often without the need for significant additional training.
Simplifying workflows, boosting productivity, and freeing up time are just some of the benefits that are on offer right now. One of the biggest game changers is AI's ability to automate mundane and time-consuming tasks — if you find yourself doing the same thing dozens, hundreds, or thousands of times a week, there's a good chance an AI-enhanced solution could save you huge amounts of time and frustration, freeing up your time for more strategic and impactful work.
For example, much like a digital assistant, generative AI such as Writer can help you develop your marketing or sales outreach, by generating personalized emails to specific industries or roles. Sales-enablement platforms like Gong can automatically record and highlight key actions from customer calls, and workflow-productivity AI built into Dropbox can seamlessly sort and file documents based on how you typically organize your content.
These otherwise time-consuming tasks can keep employees bogged down in the weeds of process and admin, draining their time and creative energy.
AI Principles 
This new era of AI is exciting. However, it also means that protecting privacy and securing personal and business information is more critical than ever, and getting this right requires a really thoughtful approach — after all, it takes a lifetime to build trust, and only seconds to destroy it.
One of the main privacy concerns with AI is the potential for data breaches and unauthorized access to personal information. With so much data being collected and processed, there is a risk that sensitive information could fall into the wrong hands. In fact, recent research found that 75% of security professionals believe their organization's cyber risk has increased due to AI and remote work.
These findings show how important it is for AI (and other ML tools) to be developed and applied with the right guiding principles at their core, in order to keep users and their information safe.
At Dropbox, one of our key values is to 'Be Worthy of Trust.' That's why, when we recently released Dropbox Dash and Dropbox AI, we published our own set of AI Principles, to demonstrate our ongoing fervent commitment to this fundamental value. 
These principles have been developed to guide our teams as we develop AI products and features responsibly in the years to come.
Leverage AI to serve our customers: We will use AI when it helps us deliver better experiences for our customers. At no point will we use it as a means to sell customer data.
Keep customers in control of their data: Customer trust and the privacy of their data are our foundation. We will not use customer data to train AI models without consent.

Be transparent about how we use AI: We are committed to transparency with our customers. We will provide clear explanations of how our AI experiences work so that our customers understand how these technologies can benefit them.

Champion fairness in AI technology: We are committed to inclusiveness, non-discrimination, and fairness. We will strive to limit bias in our AI technologies, and ensure that they are reliable and robust.

Be accountable to our customers: We will continuously seek feedback from our customers about our AI-powered experiences, and ensure these experiences remain under human direction.

Respect people, their safety and their rights: We will work to ensure that our AI innovations not only serve people, but also respect their rights and their safety.
There's no doubt that the future will see AI more embedded into every aspect of our lives, and we're just scratching the surface when it comes to the impact that it will have on business. But as the technology develops, companies need to ensure they keep privacy, security, and ethics as their north star, as we all continue to apply these technologies in new and exciting ways.
Keep up with the ever-evolving AI landscape
Unlock exclusive AI content by subscribing to our newsletter!!
You May Also Like
---