World's most AI-ready governments fall short on responsible use
World's most AI-ready governments fall short on responsible use
The likes of the USA and the UK are far behind Estonia, Norway, and Luxembourg when it comes to ensuring AI is delivered with social equality in mind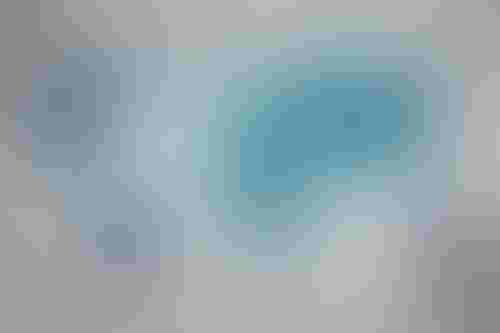 The likes of the USA and the UK are far behind Estonia, Norway, and Luxembourg when it comes to ensuring AI is delivered with social equality in mind
The countries leading in artificial intelligence research are getting better at integrating the technology into their social and economic structures, but they are lagging behind when it comes to responsible use, warns a report from UK-based Oxford Insights.
The latest Government AI Readiness Index shows that while AI has the power to transform public services around the world, many countries are implementing it in a way that only benefits some, and not all of their citizens, further entrenching existing inequalities that could leave billions of people marginalized.
In terms of AI 'readiness', the results are not surprising. The USA has poll position, closely followed by the UK in second place, and Finland in third. Here, 'readiness' is measured across three key criteria; a willingness to adopt AI, a good supply of AI expertise, and high quality, representative data sets with appropriate infrastructure.
However, the US and the UK are ranked 24th and 22nd respectively in the newly-added 'Responsible Use' sub-index, which measures nine indicators across four criteria selected to replicate the OECD's principles on AI: inclusivity, accountability, transparency, and privacy.
A global trend
The report highlights this mismatch as a trend seen around the world. Singapore, for example, places sixth in terms of AI readiness, but just 19th in Responsible Use. The Republic of Korea places seventh and 21st respectively. Overall, Nordic and Baltic countries are leading the way in terms of responsible use, with Estonia, Norway, Finland, and Sweden placing in the top five. Finland shows the closest balance between the two elements, placing third for readiness and fourth for responsibility.
The report also examined the responsible use efforts of countries not yet featured in the Readiness Index, which yielded further surprises. Senegal (9th), Uruguay (10th) and Mauritius (13th) were all rated as more responsible than the likes of Switzerland (14th), Japan (15th) and Germany (16th), indicating that some developing countries recognize the importance of responsible AI as they adopt these technologies.
"Our report shows that some of the world's most AI-advanced countries are not prioritizing and practicing responsible AI in the way they should be," Richard Stirling, CEO of Oxford insights, said. "Nations from the US and the UK to Russia, China and Israel need to ensure that as they implement AI technologies they do it in a way that benefits all their citizens."
Stirling added that larger countries should "take the lead" from states in the Baltic-Nordic region to ensure there's a "greater focus on data representativeness and protection, privacy legislation and national ethics frameworks to protect citizen's rights and prevent unfair and discriminatory outcomes for certain groups in society."
Responsible implementation aside, the report does indicate that there is a growing commitment to AI governance across the world, with a wealth of national and international strategies published this year – some 50 percent more documents than in 2019. "This illustrates an intent across countries as diverse as Egypt, Serbia and Colombia to exploit AI's potential to enhance and improve governance and society," the report said.
Click here to read Government AI Readiness Index 2020.
Keep up with the ever-evolving AI landscape
Unlock exclusive AI content by subscribing to our newsletter!!
You May Also Like
---