A Future Shaped By AI
A Future Shaped By AI
A Future Shaped By AI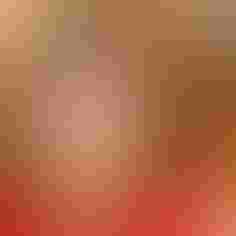 AI Business secured an exclusive interview this week with the President of Fortune Times Group, Dr. Rachel Yager.
 Speaking at the AI Summit, Hong Kong (26 July), in only a few days time, Dr. Yager sheds light on how businesses can best implement artificial intelligence today and what the future holds for global enterprise.
Dr. Yager's role as President of Fortune Times Group (FTG) puts her right at the top of management expertise in both the High Tech and Financial Services industries. She specializes in developing business strategies in AI, Computational intelligence, Financial Engineering, Network Analysis, and Operations Management for many top executives in the Fortune 500.
We were therefore excited to hear her position on AI at FTG and how she thinks the technology will impact the future of business:
A future shaped by AI
We asked Dr. Yager to outline FTG's proposition on AI: 'We believe that the use of AI requires a strategic mindset to harness its capabilities and potential.  Hence, we provide professional training and courses that develop managerial understanding towards the adoption of AI in their organizations.'
She continued, 'At FTG, we focus on the R&D of AI technologies that can bring international students and communities together in a meaningful manner.  The interactions will ensure that individuals can freely learn and share information.'
When asked about AI core characteristics, Dr. Yager posited, 'AI will provide an unbiased and intelligent way of bringing the world of business together with individuals. She believes that 'AI interactions – i.e. the receiving and giving of information – will not be based on culture, race, age, skin colors or languages.' Rather, 'artificial intelligence provides a neutral platform that will tie the world together for better understanding and global collaborations'.
Guiding business decisions
Dr. Yager argued that AI will have a huge significance on strategy; 'Decision making is a central concern for most organizations and we are interested in bringing the confluence of a large amount of data with human reasoning to make better, more profitable decisions. The AI investment strategy is based on your perception of how AI can bring about meaningful interactions and results. There is no limit to the value AI could bring to decision science.
AI adoption in the APAC region
We asked Dr. Yager to comment on the key markets for AI adoption in the APAC region. She emphasized that the focus has been and still is on the booming E-commerce market 'which will always have an appetite for AI'. Dr. Yager then listed the 4 key markets ready for AI adoption today:
Medical:  for early discoveries of illness and diseases to bring about more effective treatments.

Education: to help in mobile, online and social media, as well as the development of virtual reality and augmented reality.

Supply Chain: for hard decisions involving dynamic global information such as political and weather, as well as the use of the Internet of Things.

Financial Services:  Intelligent handling of uncertainties is an essential requirement of sound financial decision making.
Build up to the AI Summit, Hong Kong, 26 July
We are in the final build up to the AI Summit Hong Kong, 26 July, the number one event dedicated to artificial intelligence in business. We asked Dr. Yager what she was hoping to gain and she responded, 'We are developing business training programs in Intelligent Decision Science, and my participation in the AI Summit will help us to tune our programs by gaining a better understanding of the needs and requirements of the organizations participating in the summit.'

Fortune Times Group is a New York based professional development and consulting firm that focuses on accelerating individual and organizational understanding of the convergence of business, technologies and global best practices. FTG offers educational and business consultation to a variety of businesses, including Fortune 500 companies.
Keep up with the ever-evolving AI landscape
Unlock exclusive AI content by subscribing to our newsletter!!
You May Also Like
---