Abacus.AI raises $22m as it launches model production tools
Abacus.AI raises $22m as it launches model production tools
The company wants to 'precipitate an inflection' in AI adoption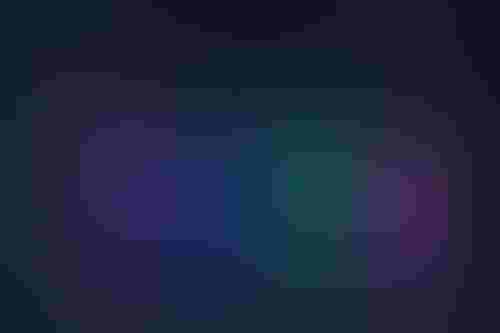 The company wants to 'precipitate an inflection' in AI adoption
Abacus.AI – formerly RealityEngines – has unveiled a new product designed to help large data science teams collaborate on product development.
The launch coincides with an announcement that the company has raised $22 million in a Series B round, led by Coatue, bringing Abacus' total funding to date to $40.3 million.
The new product, called Deconstructed, is a suite of three standalone AI tools aimed at organizations that have already invested in their own workflows for building and training deep learning models, but need help putting them into production and managing them throughout their lifecycle. Instead of adopting the entirety of Abacus' deep-learning service, organizations can simply choose the modules applicable to their needs.
Modular modeling
First of the three is a model hosting and monitoring module, which helps teams deploy, maintain and govern their models in one place, and issues alerts when models experience prediction and data drifts.
Then there's a model 'explainability and debiasing' module, which aims to mitigate some of the problems that come with the black-box nature of model predictions. Using this module, organizations get explanations for each of their predictions and can dig into why a particular prediction is unexpected or counterintuitive. The platform helps to identify biases based on age, gender or race, and then applies debiasing techniques the company has previously open-sourced.
Finally, there's a real-time machine learning feature store, which enables organizations to create, store and share machine learning features and deploy real-time machine learning and deep learning models in production.
The San Francisco-based company, co-founded by former AWS and Google exec Bindu Reddy, publicly launched in July and now claims to have more than 40 customers and over 2,000 users. Like many other AI companies, its objective is to help level the machine learning playing field for organizations that don't have the time, budget or expertise to match the largest companies in tech.
In a statement to VentureBeat, Reddy noted that cloud services like Abacus are central to "precipitating an inflection point" in AI adoption. "By making it dead simple to train, deploy, and maintain real-time deep learning models in production, we are truly democratizing cutting-edge AI techniques to even small organizations without the ability to hire esoteric data scientists," she said.
Keep up with the ever-evolving AI landscape
Unlock exclusive AI content by subscribing to our newsletter!!
You May Also Like
---