AI-based tutoring startup Riiid nabs $175 million from SoftBank Vision Fund 2
AI-based tutoring startup Riiid nabs $175 million from SoftBank Vision Fund 2
New capital to go towards creating R&D and data labeling centers in the US, Canada, and Ghana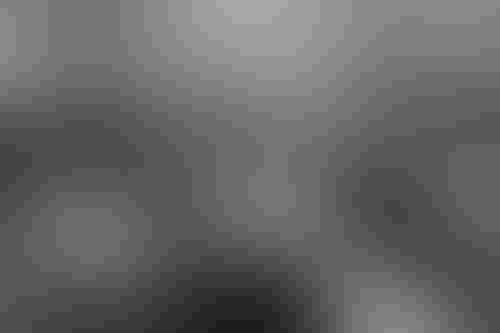 New capital to go towards creating R&D and data labeling centers in the US, Canada, and Ghana
South Korean 'test-prep' startup Riiid has secured a $175 million investment from SoftBank Vision Fund 2.
The fund was the sole investor in the Series E round, bringing Riiid's total funding to $250 million.
The company is responsible for 'santA.Inside' – an AI-based tutoring engine originally developed to hep students improve their scores in the Test of English for International Communication (TOEIC) – a popular test in Korea, Japan and Thailand, designed to measure achievement in using English in a business setting.
"Riiid wants to transform education with AI, and achieve a true democratization of educational opportunities," YJ Jang, CEO of Riiid, said. "This investment is only the beginning of our journey in creating a new industry ecosystem and we will carry out this mission with global partnerships."
Augmenting education
Riiid claims its product can far outpace human tutors at a fraction of the cost. The company has partnered with a number of online education platforms, including the likes of Kaplan, ConnecME, and Casa Grande. It is currently establishing R&D and data labeling centers in the US, Canada, and Ghana to build out its technical infrastructure.
The newly secured capital comes after a series of high profile hires — Marten Roorda, the former CEO of testing non-profit ACT, became Riid's chief measurement and learning officer, while Jim Larimore came aboard as chief officer for equity in learning, bringing experience from the Bill and Melinda Gates Foundation and Stanford University.
"We are delighted to partner with YJ and the Riiid team to support their ambition of democratizing quality education around the world," Greg Moon, managing partner at SoftBank Investment Advisers, said.
YD Choi, AI tech lead at Riiid, presented his work at last year's AI Summit New York. He outlined the goal of the AI tutor: "to provide educational content that fits the needs and abilities of each student."
"Our algorithm is based on RL [reinforced learning] with a suitable reward function that incorporates the goal achievement probability and other factors involved in the learning activity of a student," Choi said.
"With current technology, we expect AI tutors to replace classroom-based learning by human teachers in case of education with measurable goals, such as test preparation or teaching objective knowledge."
Keep up with the ever-evolving AI landscape
Unlock exclusive AI content by subscribing to our newsletter!!
You May Also Like
---