AI fuels US dominance at the European Patent Office
AI fuels US dominance at the European Patent Office
Meanwhile Huawei leads by the total number of applications filed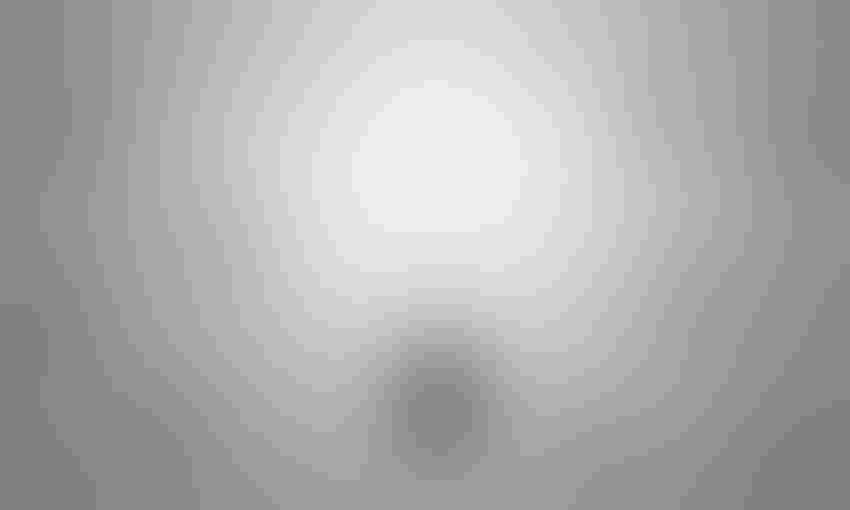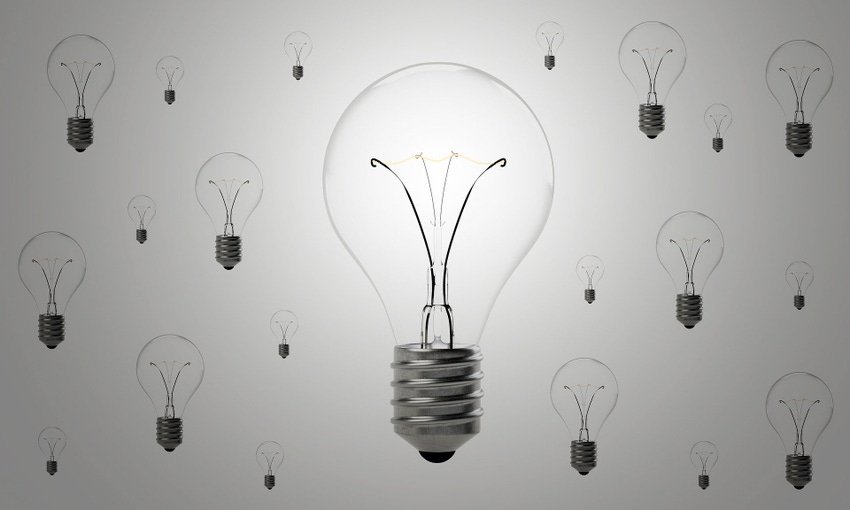 Meanwhile Huawei leads by the total number of applications filed
The European Patent Office has published its numbers for 2019, and the top of the leaderboard was once again dominated by non-Europeans.
The US companies and inventors filed more than 46,200 patent applications through the EPO last year, a quarter of all the applications received by the organization. It said the 5.5 percent growth over 2018 was mainly driven by increased research into artificial intelligence and 5G. The five most active US-based applicants were United Technologies, Qualcomm, General Electric, Alphabet and Microsoft.
Germany was in second place by application numbers (26,805), while Japan was in third (22,066).
But it was a Chinese company, Huawei, that emerged as the overall winner, with 3,524 applications – almost two thirds of which were filed in digital communications. Perhaps it has something to do with its enduring commitment to spend outlandish sums on R&D. In 2018, for example, Huawei's R&D budget totaled $15.3 billion, or 14 percent of its revenue, which meant it outspent Microsoft, Apple and Intel.
Samsung was in the second in overall patent application rankings, and LG gained a position to take the third place.
Technological arms race
The EPO, tasked with studying inventions and issuing European patents, received a record-breaking 181,000 applications in 2019, a four percent increase over 2018. Computing and digital communications were the dominant technology fields.
The US won on patent applications for computer technology - as well as medical technology and pharmaceuticals - while China snatched a lead in digital communications.
"Patent applications from the US grew strongly at the EPO in 2019, with the US being one of the main drivers in making digital communication and computer technology the fastest rising technology fields," said António Campinos, president of the EPO.
"This shows that Europe remains a highly relevant technology market for US companies, knowing they can rely on a quality patent system that helps them build strong IP portfolios."
The organization also noted that in the past decade, patent filings from China with the EPO had increased nearly six-fold.
Another rising star was South Korea, filing 14.1 percent more applications for European patents than it did in 2018.
Focus on machine learning
The EPO said patent applications for machine learning and pattern recognition technologies increased by 29 percent between 2018 and 2019.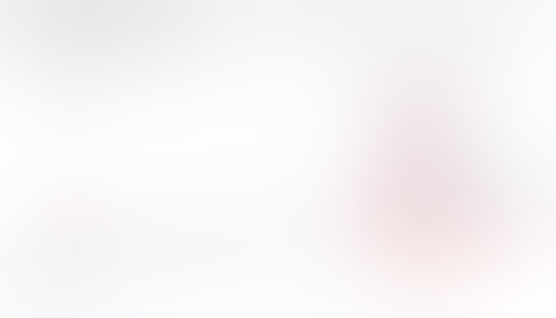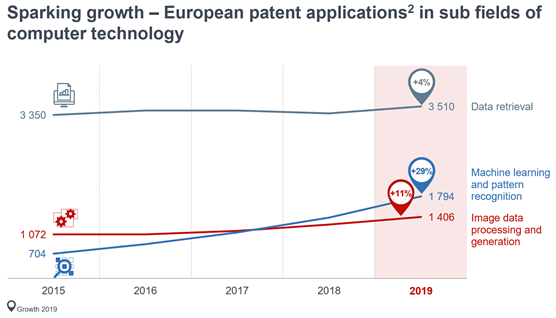 While the US loomed large in the overall computing technology category, it was European organizations that filed the lion's share of applications in specific machine learning categories - for example, in pattern recognition: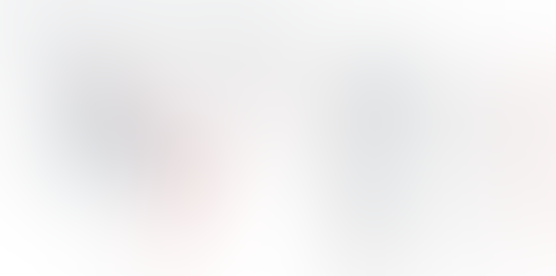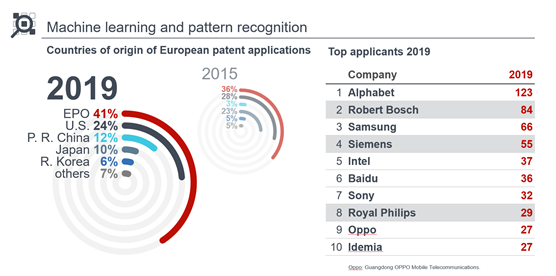 And data processing and generation: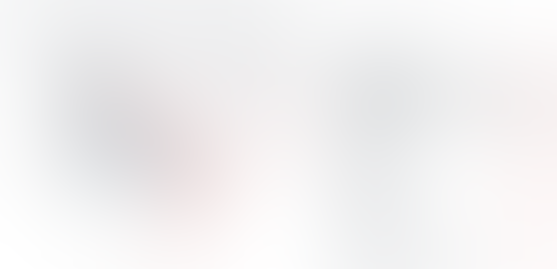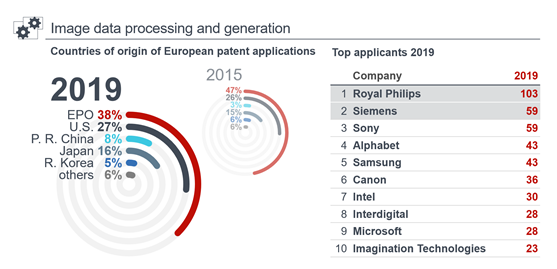 In data retrieval, applicants from the US led in terms of share.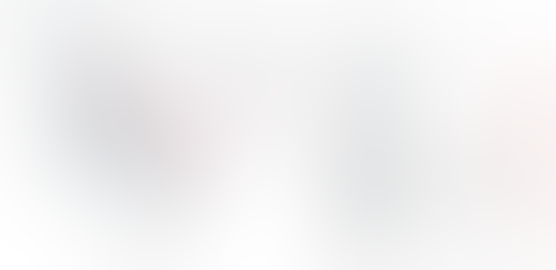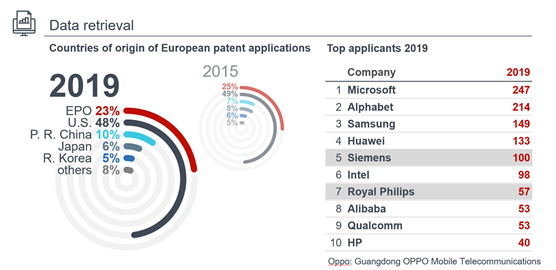 Keep up with the ever-evolving AI landscape
Unlock exclusive AI content by subscribing to our newsletter!!
You May Also Like
---