AI News Roundup: Ericsson Spends Big on 6G
AI News Roundup: Ericsson Spends Big on 6G
Also - UK data deal with South Korea and Sony snaps up sports AI firm.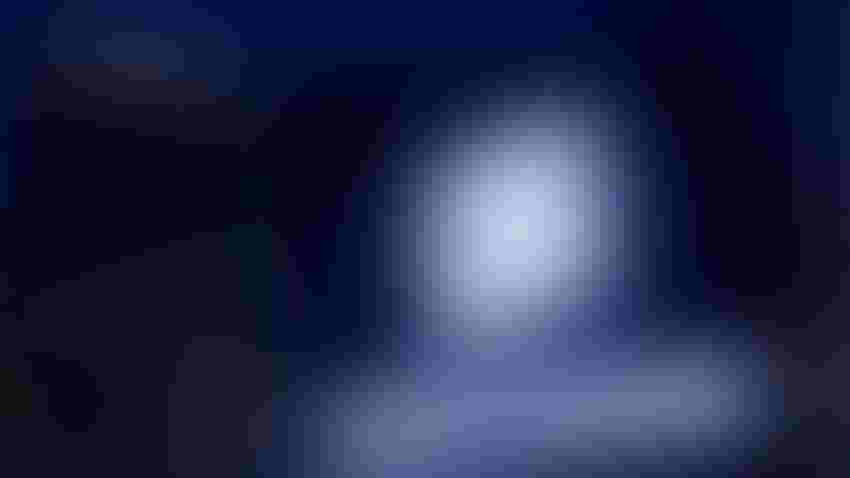 AI Business brings you the latest in deals and products from across the AI world.
This week's roundup covers Ericsson's new multi-million dollar 6G research unit, the U.K.'s data-sharing deal with South Korea and more!
To keep up to date with coverage of all things AI, subscribe to the AI Businessnewsletter to get content straight to your inbox and follow the AI Business Podcast on Apple and Spotify.
Ericsson Eyes 6G
Swedish telco giant Ericsson is set to spend tens of millions on building a 6G research unit in the U.K.
Ericsson will spend the next decade investing in the program which will focus on 6G research and breakthrough innovations.
Among its areas of research for applying 6G will include AI, security, cognitive networks and energy efficiency.
While 6G isn't expected to become available until at least the 2030s, Ericsson wants to design and research potential new use cases including multi-sensory extended reality, precision health care, smart agriculture and intelligent autonomous systems.
Katherine Ainley, CEO of Ericsson UK and Ireland, said: "Our vision for a more connected, safer and sustainable world is one that is shared by the UK government, and we look forward to working together with network operators, industries and academia to develop international standards that will move us ever closer to achieving seamless global connectivity and truly groundbreaking innovation."
UK Strikes Data Deal With South Korea
The U.K. government has struck a deal with the government of South Korea to share personal data securely.
Under the deal, organizations will be able to transfer personal data securely to the Republic of Korea without restrictions by the end of the year following legislation
The U.K. government said the deal would "help generate an estimated $17.2 millionin annual business savings and increased exports."
South Korea has "strong privacy laws in place which will protect data transfers… while upholding the rights and protections of U.K. citizens."
This is the U.K.'s first decision to recognize a priority country adequate since leaving the EU.
"Removing unnecessary burdens on businesses will help unleash innovation, drive growth and improve lives across both our countries," said U.K. data minister Julia Lopez.
Sony Snaps Up Sports AI Firm
Sony is acquiring Beyond Sports, an AI-based data analysis and visualization company.
No financial terms have been released, but the Japanese company has brought in Arrowpoint Advisory to advise the company on its purchase.
Beyond Sports was founded in 2014 by Nicolaas Westerhof, who created a virtual reality application to analyze the first team performances of Dutch soccer club Ajax, and Sander J Schouten, formerly the commercial director at Dutch broadband company Elma.
Before being acquired by Sony, Beyond Sports raised just $2.4 million, with backers including Triple-IT and Steady co-founder Eric Aroesty.
The company's visualization platform enables real-time digital sports engagement solutions for leagues, broadcasters, brands and ultimately consumers.
Beyond Sports technology is already being used by several names in the sports industry including the popular NHL Stanley Cup Blocky live streams.
UK to Fund Net Zero AI Projects
The U.K. government has launched an innovation program to support the use of artificial intelligence in reducing the country's carbon emissions.
The AI for Decarbonization Program, backed by $1.8 million in funding, forms part of the government's £1 billion Net Zero Innovation Portfolio.
Stream one, worth up to $605,000, will be made available to co-fund a virtual center of excellence on AI innovation and decarbonization through March 2025, while Stream two, worth up to $1.2 million, will fund innovation projects which further the development of AI technologies to support decarbonization.
Later in 2023, the government intends to make additional funding available to support priority areas in AI innovation identified by the virtual center of excellence as being critical for achieving net zero.
"The AI for Decarbonization program offers an exciting opportunity to leverage and develop the UK's outstanding expertise in the field," said science minister George Freeman. "Putting this rapidly-evolving technology into action will enable us to save energy costs for businesses and households, create high-value, skilled jobs and kickstart millions of pounds of private investment while supporting our net zero targets."
The program is open for applications are open and will close on January 19, 2023.
British Drivers Caught by AI Cameras
Nearly 600 British motorists were caught by AI cameras for not wearing seatbelts.
Devon and Cornwall's police forces used Aecom cameras since September. A total of 2,057 speeding offenses were found, along with 101 drivers not wearing seatbelts, and nine using mobile phones.
Local forces said the figures were "alarming" as drivers who fail to wear seatbelts and use mobile phones while driving were "contributory factors in serious injury collision."
Telco Firm Looks to Sell Data Centers
Altice, the French telco provider is set to sell around 90 of its data centers in a bid to raise $1 billion.
The company is hoping to raise funds following a failed attempt to acquire satellite company Eutelsat. Altice founder Patrick Drahi recently increased his stake in U.K. telco firm BT.
Investment bank Perella Weinberg has been tasked by Altice to find a buyer for the 92 sites, according to reports on the local news site L'informe.
Altice previously sold off its data center business in Switzerland, Green.ch to nfraVia Capital Partners back in 2017.
Keep up with the ever-evolving AI landscape
Unlock exclusive AI content by subscribing to our newsletter!!
You May Also Like
---