AI News Roundup: Gartner Halves IT Spending Forecast for 2023
AI News Roundup: Gartner Halves IT Spending Forecast for 2023
Also – Lenovo unveils net-zero emissions goal, Bayer acquires imaging AI platform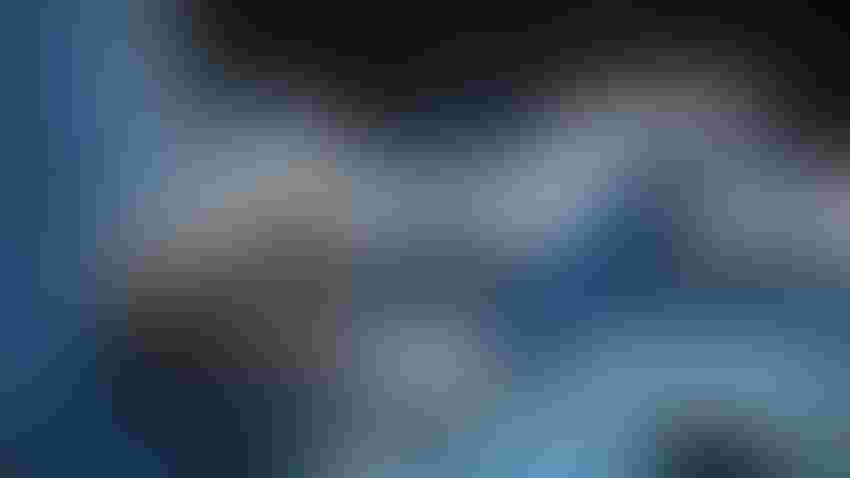 AI Business brings you the latest in deals and products from across the AI world.
This week's roundup covers Gartner's IT spending forecast for 2023, Lenovo's new net-zero emissions goal, a Bayer AI acquisition and the launch of a new AI center in the UAE, among other developments.
To keep up to date with coverage of all things AI, subscribe to the AI Businessnewsletter to get content straight to your inbox and follow the AI Business Podcast on Apple and Spotify.
Gartner Trims Global IT Spending Forecast for 2023
Gartner has halved its forecast for global IT spending in 2023. The research firm now expects expenditures to increase by 2.4% to $4.5 trillion, down from the 5.1% increase it projected in the prior quarter.
"A turbulent economy has changed the context of business decisions and can cause CIOs to become more hesitant, delay decisions or reorder priorities. We've seen this in action with the reshuffling taking place among some B2B companies, especially those that overinvested in growth," said John-David Lovelock, distinguished VP analyst at Gartner in a statement. "However, IT budgets are not driving these shifts, and IT spending remains recession-proof."
Among Gartner's five IT categories, spending is expected to be strongest in software, with an increase of 9.3%, followed by IT Services, up 5.5%. Data center systems should see a 0.7% increase while Communications Services should be fairly flat.
Spending on devices is expected to drop by 5%, the only decline among the categories. That's because pandemic-era spending has abated. "Employees and consumers had technology refreshes of tablets, laptops and mobile phones due to remote work and education," Lovelock said. "Without a compelling reason for an upgrade, device assets are being used longer and the market is suffering."
Bayer Acquires AI Imaging Platform Blackford
German pharmaceutical giant Bayer AG is acquiring imaging AI platform company Blackford Analysis Ltd. for an undisclosed amount.
The acquisition of the U.K. company is expected to add to Bayer's innovations in radiology and further the adoption of AI in the clinical workflow − all with the goal of boosting the company's position in digital medical imaging as it seeks to improve patient care.
The two have had a development and license agreement since 2020, which helped Bayer launch its own medical imaging platform, Calantic Digital Solutions.
"Adding Blackford and its AI technology to our radiology portfolio secures Bayer an excellent position in the fastest growing segment within the overall global radiology industry," said Stefan Oelrich, president of Bayer's pharmaceutical division, in a statement. "This acquisition complements our comprehensive radiology portfolio and nourishes our engagement to drive innovation in digital health."
Lenovo Unveils Goal of Net-Zero Emissions by 2050
PC maker Lenovo is aiming to reach net-zero emissions by 2050, which it said will be validated and approved by the Science Based Targets Initiative (SBTi). SBTi is a partnership between the UN Global Compact, CDP and World Wide Fund for Nature.
As such, Lenovo said it will become the first PC and smartphone manufacturer with a net-zero target validated by SBTi and one of only 139 companies with this validation.
Lenovo said it plans to reduce emissions mainly by "reducing the environmental impact of its products, harnessing innovation to increase sustainability in its manufacturing, and decreasing emissions across its operations and value chain."
IBM, MBZUAI Launch AI Center in UAE
IBM and the Mohamed bin Zayed University of Artificial Intelligence (MBZUAI) has officially launched the AI Center of Excellence in Abu Dhabi, UAE.
The goal of the center is to accelerate adoption of AI and drive sustainability efforts. In particular, the center is aiming to develop carbon neutral solutions to current energy supplies, address climate change challenges and boost natural language processing (NLP) support for Arabic dialects.
In sustainability, research teams from IBM and MBZUAI will collaborate on the development of foundational AI models to aid in the deployment of clean and renewable energy as several sectors in the country electrify.
As for the NLP endeavor for Arabic dialects, the teams will work on making AI more accessible and flexible for Arabic speakers, which they believe will not only improve daily life through practical applications such as AI-powered assistants and improved search but should also help address civic, social and business challenges.
Development of clean energy solutions is a main pillar of the UAE's model to address climate change and reduce harmful emissions, which is in line with the UAE Net Zero 2050 initiative.
IBM will provide tools, software, courseware and cloud accounts to MBZUAI students and faculty through its IBM SkillsBuild platform. Also, MBZUAI will be able to access AI curricula, lectures, labs, industry use cases, design-thinking sessions and an AI Practitioner certificate.
Keep up with the ever-evolving AI landscape
Unlock exclusive AI content by subscribing to our newsletter!!
You May Also Like
---