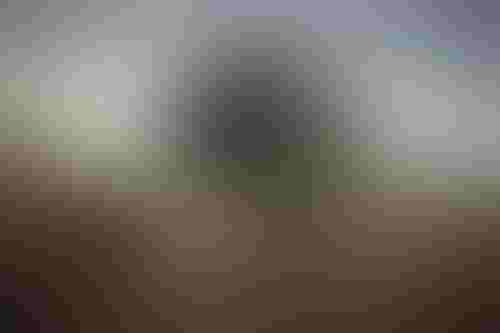 Also, McKinsey acquires consulting rival, British gas firm tests robotic excavators
AI Business brings you the latest in deals and products from across the AI world.
This week's roundup covers news from SoundCloud's purchase of Musiio, Splice's new AI music app and more!
To keep up to date with coverage of all things AI, subscribe to the AI Business newsletter to get content straight to your inbox.
Hyundai to develop next-gen all-terrain vehicles
Hyundai has started a new research group tasked with developing next-generation all-terrain vehicles. The Hyundai New Horizons Studio (NHS) will be based in Bozeman, Montana.
The Korean automaker is investing $20 million into the group, with construction of the hub expected to be in June.
The estimated 12,000- to 15,000-square-foot facility will develop and test two Ultimate Mobility Vehicles (UMVs) models.
The first is an uncrewed transforming intelligent ground excursion robot designed to carry various types of payloads while traveling over treacherous terrain.
The second, inspired by the company's Project Elevate, is a larger vehicle with robotic legs that can address challenging driving situations and potentially save lives as the first responder in natural disasters.
"Montana is quickly becoming a hub for high-tech companies and entrepreneurs with a growing talent pool of skilled labor in the field of engineering, research and natural science," said John Suh, head of New Horizons Studio and vice president at Hyundai Motor Group.
"Bozeman is a thriving and economic micropolitan city. Nestled near dozens of off-road trails with more than 150 miles of terrain and mountain access for UMV testing – it's the perfect fit for our new R&D Lab."
SoundCloud acquires AI music company Musiio
Musiio's tech focuses on B2B audio reference search automated tagging and playlisting tools for the music industry.
Its system 'listens' to tracks to identify characteristics and patterns - to predict whether a song would be a success.
Musiio was founded in June 2018 by CEO Hazel Savage and CTO Aron Pettersson. The pair will join SoundCloud as VP, music intelligence and VP, AI and machine learning, respectively.
SoundCloud said it will fully integrate Musiio's employees who will retain their positions. Tech from the newly acquired startup will "amplify SoundCloud's existing music intelligence capabilities and allow the company to further leverage its vast data to identify what's next in music trends and talent," the company said.
"SoundCloud hosts more music from more creators than any platform on the planet. Acquiring Musiio accelerates our strategy to better understand how that music is moving in a proprietary way, which is critical to our success," said Eliah Seton, president of SoundCloud.
No financial details were disclosed.
Splice releases AI-powered music creator
Cloud-based music creation platform Splice has released a new AI-powered music app. Dubbed CoSo (short for complementary sounds), the app uses AI to find sound samples, allowing creatives to speedily make music.
Available on Android and iOS stores, users choose a music style and can add up to eight layers of loops, including beats, bass, strings and vocals. The user then swipes right for a new sound and can add a layer or remove it. Upon completion, the created sample 'stacks' can be shared on apps like TikTok or via a unique URL.
"It's an inspiring way to make music, whatever path you're on," Splice said.
"With CoSo, the ubiquitous process of finding sounds and then figuring out how, where, and when to use them is past," said Alejandro Koretzky, head of AI and ML at Splice. "CoSo introduces a new paradigm where the lines between discovery, curation, and creation get blurred."
McKinsey acquires S4G Consulting
Global consulting firm McKinsey has acquired Madrid-based S4G, which specializes in helping companies extend the power of Salesforce's customer relationship management (CRM) platform to improve outcomes. The Spanish firm has more than 150 employees spread across three offices and over 400 Salesforce certifications.
McKinsey said that S4G's understanding of Salesforce's CRM tech will "enable companies to accelerate end-to-end growth transformations."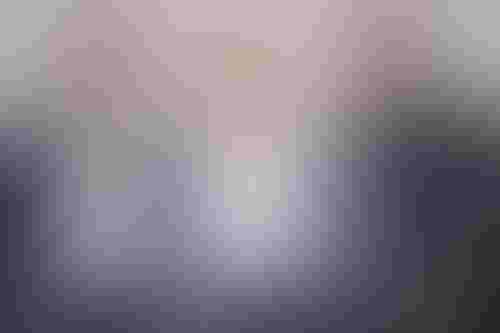 From left, Enrique (Kiri) González, a McKinsey senior partner; Javier Heitz, S4G's founder and CEO; and Jan-Christoph Köstring, a McKinsey senior partner.
"With this acquisition, we are bringing together world-class Salesforce experts, industry-leading technology, accelerators and analytics to enable our clients to capture customer value and growth using real-time information," said Greg Kelly, senior partner and global leader of McKinsey's growth, marketing and sales practice.
No financial details of the deal were disclosed.
British gas company SGN uses robotics for excavation
SGN teamed up with New York-based robotics company ULC Technologies to test the Robotic Roadworks and Excavation System (RRES).
It uses supersonic air nozzles to agitate the soil, which is then removed with vacuum suction. The tool head uses sensors to detect any asset close to it, avoiding damage and keeping field teams safe.
RRES can scan below ground using artificial intelligence to map underground pipes and cables before any digging takes place.
Equipped with a concrete-cutting chainsaw, it can cut any shape into a road surface. It does this by sensing the hardness of the surface and adjusting the cutting speed and strength of the chainsaw.
The trials for the all-electric autonomous robot took place in Epsom, Surrey. Stakeholders from Transport for London (TfL) and other U.K. utilities and construction companies were in attendance.
"Typically, accurate robotic systems are found inside protected and controlled environments. RRES takes this technology into the field, mounting a robotic arm on a track to make the system mobile," SGN Head of Innovation John Richardson said.
"It will help reduce risks to our engineers while providing them with new skills and state-of-the-art equipment."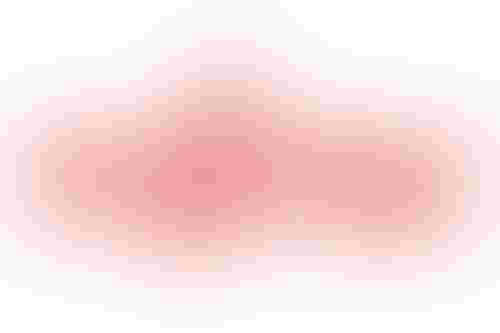 Fujitsu opens AI research center in India
The Fujitsu Research of India Private Limited (FRIPL) in Bangalore will focus on R&D for AI, machine learning and quantum technologies.
Kicking off its work, FRIPL will undertake joint research with the Indian Institute of Technology Hyderabad and the Indian Institute of Science to promote innovation in edge AI technologies.
The joint research activities will initially focus on improving the accuracy and resilience of AI and machine learning technology.
The Japanese company announced that it will commit to hiring talent in India - and aims to boost the number of its researchers to 50 by fiscal 2024.
"Strengthening our presence in India will allow us to tap into the enormous potential offered by world-class researchers with local institutions and universities that drive global software technology development," said Vivek Mahajan, Fujitsu's CTO.
"We look forward to conducting more agile and challenging joint research together to deliver a more sustainable future for humanity."
To keep up with the latest AI news, subscribe to the AI Business newsletter.
Keep up with the ever-evolving AI landscape
Unlock exclusive AI content by subscribing to our newsletter.
You May Also Like
---