USAF Tests AI Drone to be 'Wingman' for Fighter Jets
USAF Tests AI Drone to be 'Wingman' for Fighter Jets
The U.S. Air Force is testing a prototype of next-generation AI-drones to assist human pilots in battle: the XQ-58A Valkyrie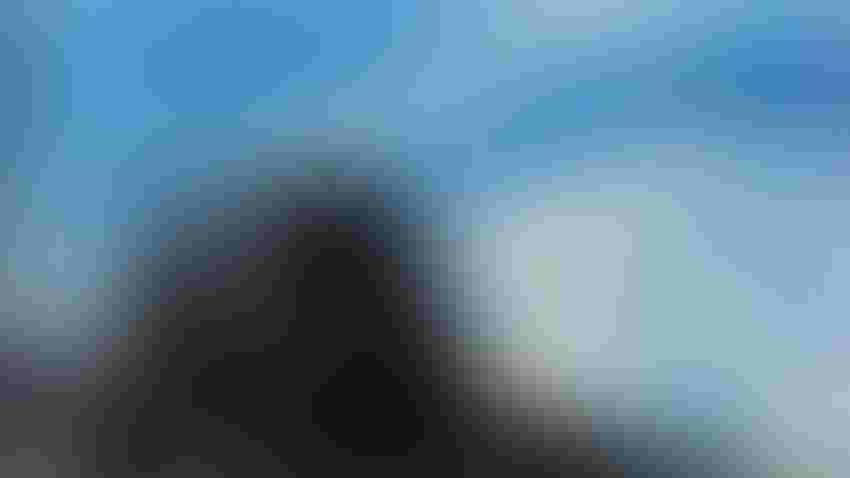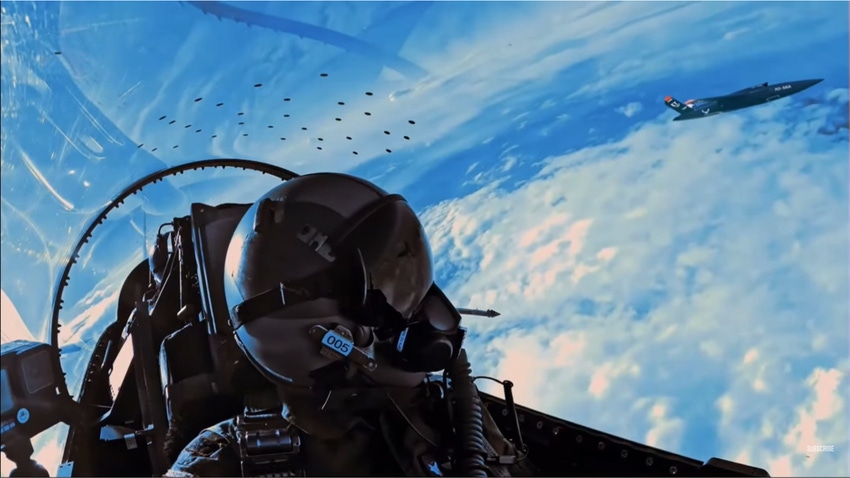 A fighter jet pilot looks at a 'wingman' - the XQ-58A Valkyrie
Source: Global Update, YouTube
At a Glance
The U.S. is testing AI drones that can assist in high-risk military missions.
The U.S. Air Force is testing an AI drone that can serve as a "wingman" to fighter jets for deployment in battle, according to The New York Times. The XQ-58A Valkyrie is a prototype of a next-generation, pilotless experimental aircraft run by AI but with human supervision.
The idea is for human fighter pilots to have a swarm of relatively inexpensive drones to assist it in military missions. The drone would use AI and sensors to find and destroy enemy targets. It can carry missiles that can hit enemy targets far beyond its visual range, the paper said.
The U.S. military is building up its systems as China has been bolstering its military power in the Taiwan Strait. China has been constructing anti-aircraft and anti-ship missiles in its coastal regions as well as on man-made islands it formed in the area between itself and Taiwan.
Stay updated. Subscribe to the AI Business newsletter.
The military classifies AI-enabled drones as collaborative combat aircraft, or CCAs. The Air Force is planning on constructing a fleet of 1,000 to 2,000 robot aircraft. These will have the capability to destroy missile targets, thereby crippling enemy air defense systems. AI-powered drones can fly in attack swarms, conduct surveillance, handle resupply missions, or fly as a robotic wingman.
The AI-powered aircraft can collect and analyze data from onboard sensors as it evaluates enemy threats and high-value targets. Human operators would be required to authorize attacks with missiles or bombs. The autonomous weapons are designed so human operators can use their judgment over automatic deployment of weapons, according to a Pentagon spokesperson.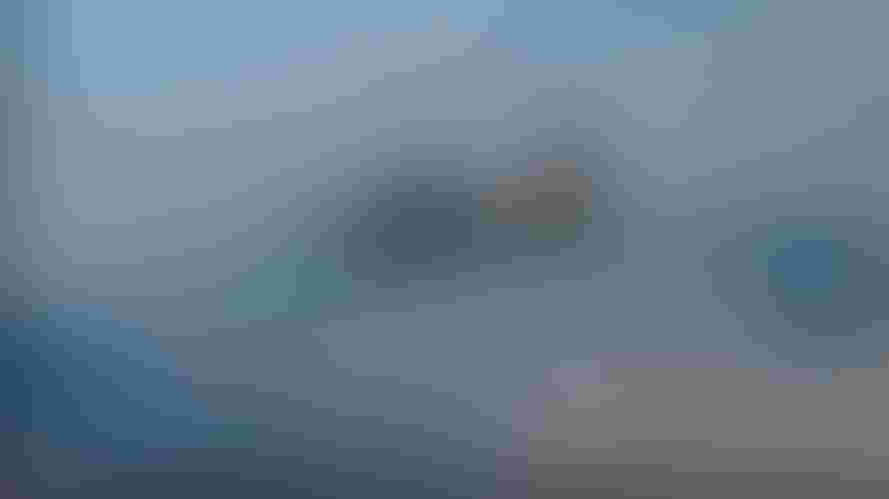 Source: https://www.youtube.com/watch?v=B09k_T5A5w4
Military ML experts and software engineers are teaming up with pilots to train and refine the algorithms driving the AI-enabled drones. In an early test of AI-powered drones, the pilotless aircraft went into a series of rolls in an unusual way. The AI used data from the drone's infrared sensors and self-determined that a clearer picture of the target could be achieved with continuous somersaults. After analyzing the results, the human team concluded the AI-enabled drone was correct.
Notably, software developers are building firewalls around specific AI functions to curtail what the AI-enabled drones can do, independent of human oversight. Air Force control towers also can power down the AI capabilities in a drone while allowing the aircraft to fly on autopilot.
The advent of new technology gives upstart AI-focused military contractors an opportunity to take market share from well-established defense firms that supply the military. VC-funded tech firms, such as Shield AI and Anduril, are competing as suppliers of AI algorithms that can drive military decisions for the Pentagon.
Keep up with the ever-evolving AI landscape
Unlock exclusive AI content by subscribing to our newsletter!!
You May Also Like
---