AI startup roundup: AI health care and construction solutions
AI startup roundup: AI health care and construction solutions
Also - Soccer stream analyzers, indoor security drones and conversational AI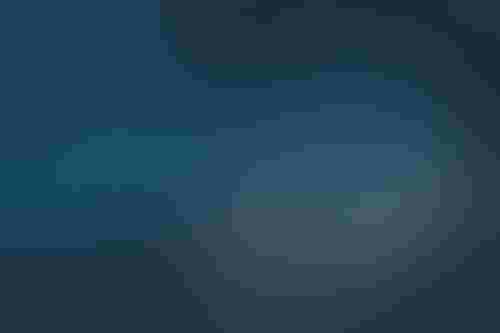 This week: Soccer stream analyzers, indoor security drones and conversational AI
Every week, AI Business brings you the latest startup news.
From funding rounds to acquisitions, and product launches to partnerships, AI Business covers all things artificial intelligence.
Be sure to check out the deals and products roundup and subscribe to the AI Business newsletter to get content straight to your inbox.
Funding blitz
Startup: Aidoc - provider of artificial intelligence healthcare solutions that empower physicians to expedite patient treatment and enhance operational capabilities.
Latest funding: $110 million - series D
Lead investors: TCV, Alpha Intelligence Capital
Other investors: CDIB Capital
Funding plans: Aidoc plans to further build out its tech to aid health care facilities to cope with ongoing staff and supply shortages.
-
Startup: Buildots - an Israel-based startup that offers AI-based systems that analyze construction sites via a 360-degree camera mounted to workers' helmets.
 Latest funding: $60 million, series C
Lead investors: Viola Growth, O.G. Tech
Other investors: TLV Partners, Lightspeed Venture Partners, Future Energy Ventures, Maor Investments
Funding plans: The company plans to increase its employee numbers from 200 to over 300 by year's end. After recently adding integrations with Oracle Primavera P6 and Microsoft Project, Buildots will look to further expand its offerings.
-
Startup: Indoor Robotics - An drone tech developer that works on units for indoor applications like security. Its Tando drone docks on ceilings and functions as a camera when not in flight.
 Latest funding: $15 million, series A
Lead investors: Pitango
Other investors: Target Global, European Innovation Council Fund, Spider Capital
Funding plans: Indoor will use the cash to move into full production and develop its go-to-market strategy.
-
Startup: Greyparrot- a startup that uses computer vision to analyze waste in a bid to catch recyclable materials that may have been inadvertently thrown away.
Latest funding: $11 million, series A
Lead investors: Una Terra
Other investors: Closed Loop Partners, Speedinvest, Unreasonable Collective, Accelerating Growth Fund
Funding plans: Greyparrot wants to grow globally and expand its tool to monitor new types of waste.
-
Startup: Staige - German startup that creases AI-powered cameras to autonomously record sports footage that can be streamed online. The tech can also be used by clubs to analyze training sessions.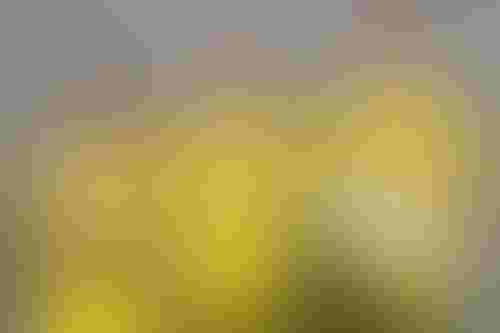 Dortmund players (L to R) Raphaël Guerreiro, Marco Reus and Thomas Meunier show off Staige's tech | Image: Staige/ BVB
Latest funding: $8.9 million
Investors: Borussia Dortmund - eight-time German soccer champions
Funding plans: The German company will use the funds to invest in its products to expand internationally and develop built-in video analysis software.
-
Startup: Webio - Irish conversational AI startup for enterprises. Its systems can talk to customers via text and voice - analyzing both words used and their emotional tone.
Latest funding: $4 million, series A
Investors: Finch Capital
Funding plans: Webio plans to grow its AI tool to contact centers of financial service providers. After doubling its previous funding round, the company also wants to double the size of its team by the end of the year.
-
Startup: Rayon - a provider of online design software that allows users anywhere to draw, share and work together on floor plans directly in their browser.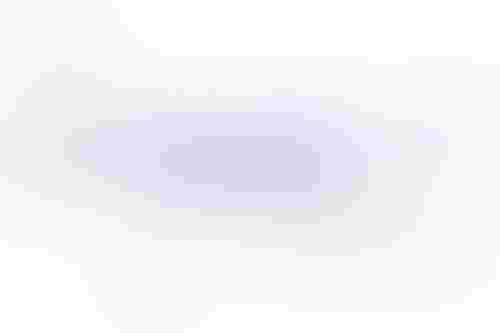 Latest funding: $2 million, pre-seed funding
Lead investors: Seedcamp
Other investors: Foundamental, 20VC
Funding plans: The cash will be used to grow the Rayon team, refine its product and launch its offering in October of this year.
Any other news
Pyramid Analytics appoints a new regional managing director for U.K. and Ireland
Tom Warren takes up the role, joining from software provider Bringg.
Having previously spent time at Splunk, Cloudera and Blue Prism, Warren will be tasked with building out Pyramid's U.K. and Ireland business, encompassing enterprise sales, business development and channel and solutions engineering functions.
Pyramid's hiring of Warren comes after it raised $120 million in series E funding.
The company plans to double its headcount in London over the coming months, to use the British capital as a base to support its European expansion.
PNY and SmartCow join forces to offer AI edge solutions for smart cities
 The pair have entered a strategic partnership to bring AI smart city solutions and support development throughout Europe, the Middle East, Africa and India.
"In practice, smart city implementation is complicated and demands certain requirements. SmartCow immediately stood out as the best partner given its rich experience in building smart city applications, with expertise in both hardware and software," said Jérôme Bélan, CEO at PNY Technologies.
"Working with its technologies leveraging both 5G and edge computing will provide us with an optimal network and real-time interconnectivity between urban elements, individuals, connected objects and public authorities, enabling us to bring our developments to life to benefit cities across the globe."
Automobile makers Maruti Suzuki have purchased a stake in AI startup Sociograph Solutions.
Maruti Suzuki snapped up a 12.5% stake in the Bengaluru-based company for around $500,000. It plans to use Sociograph's visual AI platform - Dave.AI, to augment its digital sales experiences.
Founded in 2016, Sociograph offers its virtual sales offerings to brands banking, retail and automotive sectors.
Keep up with the ever-evolving AI landscape
Unlock exclusive AI content by subscribing to our newsletter!!
You May Also Like
---