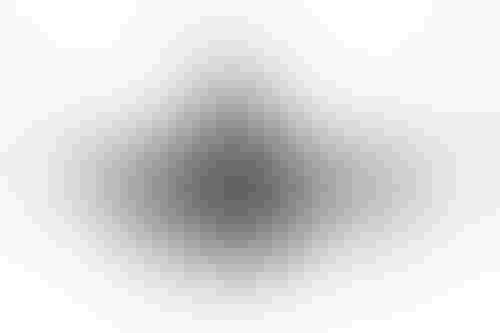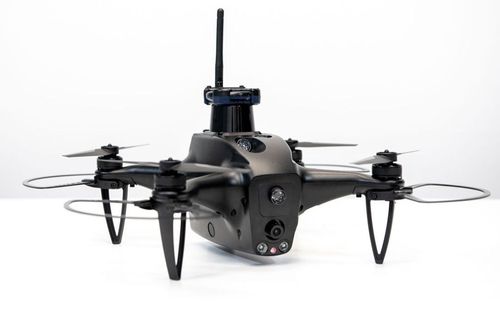 Also -  AI aids drug discovery, dubbing and data stacks
Every week, AI Business brings you the latest startup news.
From funding rounds to acquisitions, and product launches to partnerships, AI Business covers all things artificial intelligence.
Be sure to check out the deals and products roundup and subscribe to the AI Business newsletter to get content straight to your inbox.
Funding blitz
Startup: Shield AI - San Diego-based developer of military-grade hardware and software products for autonomous drones and fighter planes
Latest funding: $165 million - $90 in series E and $75 million in debt
Lead investors: Doug Philippone from Snowpoint Ventures
Other investors: Riot Ventures, Disruptive, Homebrew
Funding plans: The company did not disclose how it plans to use the newly secured cash in its announcement.
-
Startup: Veo - A Danish company developing smart cameras designed to automatically capture live sports.
Latest funding: $80 million, series C
Lead investors: ATP
Other investors: Seed Capital, Ventech
Funding plans: The funds will go toward further developing the company's intelligent camera platform.
-
Startup: Owkin - A French biotech startup using AI to develop novel drugs. Recently, cardiovascular drugs using its tech have entered clinical trials.
Latest funding: $80 million - split between series B and up-front fees for trials
Lead investors: Bristol Myers Squibb
Funding plans: Owkin will further work out its data generation strategy in several therapeutic areas.
-
Startup: Peptone - London-based startup working to create smart imaging techniques for use in medicine
Latest funding: $40 million, series A
Lead investors: F-Prime Capital, Bessemer Venture Partners
Other investors: Hoxton Ventures, dRX Capital
Funding plans: The cash will go toward completing the construction of laboratory facilities in Bellinzona, Switzerland. 
-
Startup: Papercup - Developer of AI dubbing technologies, allowing brands to create translatable content with relative ease.
Latest funding: $20 million, series A
Lead investors: Octopus Ventures
Other investors: LocalGlobe, Sands Capital, Sky and Guardian Media Ventures, Entrepreneur First, BDMI
Funding plans: Papercup says it plans to "double down" on research related to expressive voices. The startup also wants to expand its dubbing tech to new languages.
-
Startup: Continual - San Francisco-based builders of data stack optimization technologies. The company's cloud platform recently came out of beta.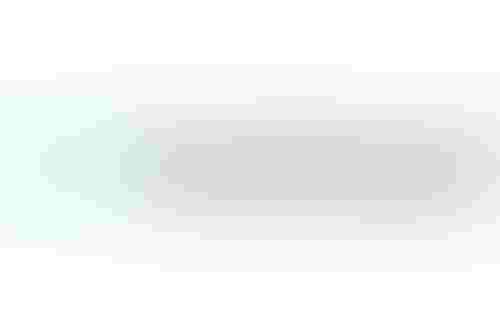 Latest funding: $14.5 million, series A
Lead investors: Innovation Endeavors
Other investors: Amplify Partners, Illuminate Ventures, Inspired Capital, Data Community Fund, Activation, New Normal, GTMfund
Funding plans: Continual will now look to increase its team size by the end of the year to support new customers.
-
Startup: DXwand - an Egyptian outlet building AI-powered software to automate text and voice dialogues between users and call centers.
Latest funding: $1 million, pre-series A
Investors: Huashan Capital
Funding plans: The capital will go toward establishing itself in its current market region as well as accelerating its AI capabilities.
-
Any other news
Swegreen to launch in-store farming solutions in Stockholm.
The agtech startup is ICA Maxi to launch its edge solution in its stores.
Swegreen's Farming as a Service (FaaS) platform allows supermarkets to produce fresh produce autonomously using AI tools and digital monitoring to mimic nature indoors.
Its tech will be found in ICA's store in the Lindhagen district of the city, which aims to be up and running in August.
Software outlet Databricks expands its data governance capabilities.
The new offering, dubbed Unity Catalog, allows data teams to view downstream changes based on changes in data. The new solution could allow brands to have a greater understanding of how severe a change will be.
Unity Catalog can cover applications, dashboards, ML models and datasets.
Keep up with the ever-evolving AI landscape
Unlock exclusive AI content by subscribing to our newsletter!!
You May Also Like
---