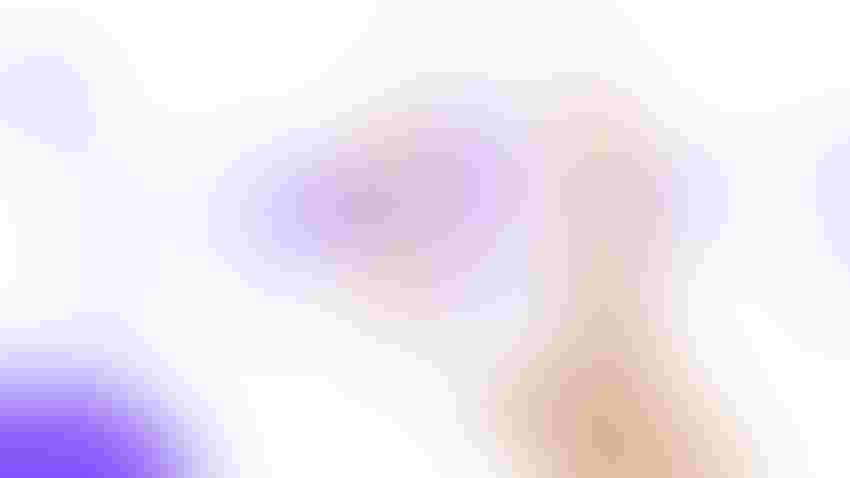 Every week, AI Business brings you the latest startup news.
From funding rounds to acquisitions, product launches to partnerships, AI Business covers everything artificial intelligence. Keep up-to-date by subscribing to the AI Business newsletter to get content straight to your inbox and listen to interviews with AI experts from Fortune 500 companies on the AI Business Podcast on Apple iTunes and Spotify.
Microsoft invests in Builder.ai
Tech giant Microsoft has invested in Builder.ai, a startup offering AI-powered software that specializes in helping non-technical users build and operate applications.
Builder said it entered a strategic collaboration with Microsoft, including an undisclosed equity stake in the startup. The pair are now set to create AI-powered solutions for businesses that want to develop applications but need more technical expertise.
As part of the deal, Builder will offer its customers integrated access to cloud services on Azure, Microsoft's cloud platform. And Builder's Natasha AI product will be made available to Teams users.
Builder likens its software to building Legos, allowing users to customize parts of an application via a "human-assisted, AI-powered assembly line."
Microsoft's investment in Builder adds to the total $195 million the startup has raised thus far. Previous backers include Insight Partners, Blue Lion Global and International Finance Corporation.
UVeye
Based in New Jersey and Tel Aviv, UVeye offers hardware and software solutions for automated vehicle inspections.
The startup uses AI-powered scanners to detect problems with vehicles such as leaks. The startup claims its solutions can identify faults with vehicles its system has not previously encountered.
UVeye currently has facilities in North America, Europe and Asia Pacific. Since its founding in 2016, UVeye has raised $200 million in capital and secured partnerships with several big-name automakers, including Volvo and General Motors, as well as with used vehicle retailer Carmax.
Latest funding: $100 million
Lead investor: Hanaco VC
Other investors: GM Ventures, CarMax, W.R. Berkley Corporation, F.I.T. Ventures L.P., Israeli Institutional Investors.
Funding plans: UVeye plans to use the funds to start production of its inspection systems in North America. The cash will also go towards supporting sales growth and new-market expansion efforts.
Everseen
Based in Cork, Ireland, Everseen is a provider of AI-powered computer vision technology whose clients are among the world's largest retailers. Its end-to-end tech enables visibility across retail operations from checkout to inventory management and the supply chain. Everseen produces visual metadata that turns unstructured video into usable business insights.
Latest funding: $70 million, series A
Lead investor: Crosspoint Capital Partners
Funding plans: Everseen said the newly raised funds will be used to invest in its computer vision technology and help the company scale.
Petal
Consumer credit card startup Petal is spinning off its data analytics subsidiary. Founded in 2016, Petal offers financial products to consumers with little to no credit history. In 2021, it developed its data analytics technology for fintech and financial institutions under Prism Data.
Prism Data is now a separate entity. Petal founder and CEO Jason Rosen will oversee both companies.
Latest funding: $35 million, venture round
Lead investor: Valar Ventures - U.S.-based venture capital fund co-founded by Peter Thiel.
Other investors: Story Ventures, RiverPark Ventures, Core Innovation Capital
Lucem Health
Based in Davidson, N.C., Lucem Health offers clinical AI technology and solutions. Lucem's solutions are designed to help clinicians detect diseases earlier and optimize care delivery.
The startup recently launched Lucem Health Reveal, a family of solutions that identify patients who may be at a higher risk of serious or chronic diseases.
Latest funding: $7.7 million, series A
Lead investor: Mayo Clinic, Granger Management
Other investors: Rally Ventures
Funding plans: Lucem will use the funds to further develop its clinical AI solution platform. The startup also wants to grow its solution portfolio and expand its sales and marketing capacity.
AudioShake
Based in San Francisco, AudioShake offers AI-powered solutions for audio editing. Its platform and API are tailored for musicians and audio engineers for creating and editing music content. Users can isolate dialogue, vocals and instrumentals for dubbing and sync licensing.
Latest funding: $2.7 million, seed round
Lead investor: Indicator Ventures
Other investors: Precursor Ventures, Black Angel Group, Side Door Ventures, Black Squirrel Partners, Q Prime
Funding plans: The startup plans to expand its research and engineering teams.
Keep up with the ever-evolving AI landscape
Unlock exclusive AI content by subscribing to our newsletter.
You May Also Like
---