AI Startup Roundup: Nvidia, Oracle Back $270M Generative AI Startup
AI Startup Roundup: Nvidia, Oracle Back $270M Generative AI Startup
Also, one of the biggest VCs in the world is splitting up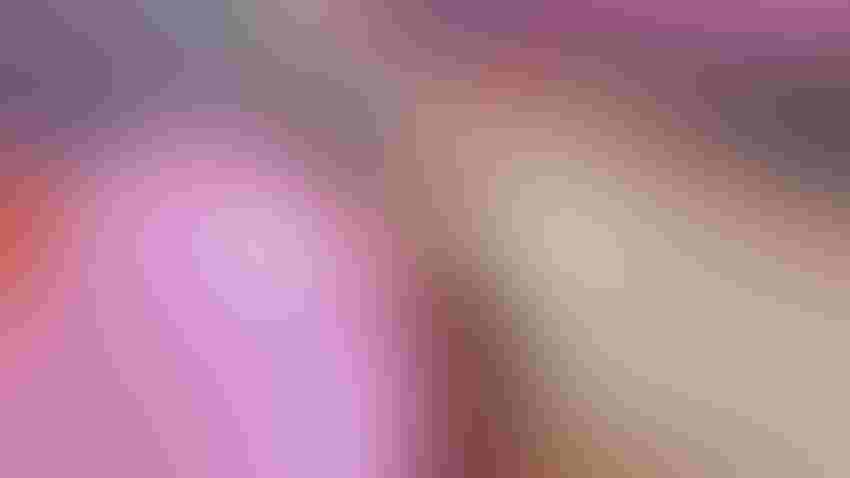 Smith Collection/Gado/Getty Images | JOSEP LAGO/AFP via Getty Images
Every week, AI Business brings you the latest startup news.
Keep up-to-date by subscribing to the AI Business newsletter to get content straight to your inbox and listen to interviews with AI experts from Fortune 500 companies on the AI Business Podcast on Apple iTunes and Spotify.
Funding News
Cohere
Canadian startup Cohere is developing large language models and natural language model tools for businesses.
Cohere's models power interactive chat features, generate text for product descriptions and blog posts and articles, and capture the meaning of text for search and content moderation.
Latest funding: $270 million, series C
Lead investor: Inovia Capital
Big-name backers: Nvidia, Oracle, Salesforce Ventures
Other investors: Index Ventures, SentinelOne, ThomVest Ventures, Schroders Capital
Funding plans: The newly raised funds bring the startup's total capital raised to $445 million. The cash will go towards the company's computing needs as well as for expansions into new technologies.
Pigment
French startup Pigment offers an enterprise-grade business planning platform. 
Latest funding: $88 million, series C
Lead investor: ICONIQ Growth
Other investors: Felix Capital, FirstMark, IVP, Meritech Capital Partners
Funding plans: The raise brings Pigment's total funding up to $248 million. The company plans to expand further into  North America, as well as invest in AI, automation and enhanced sales & HR planning capabilities.
Granica
Newly emerging from stealth, Grancia offers an AI efficiency platform, designed to increase the information efficiency of AI training data.
The platform is powered by compression and deduplication algorithms built to reduce AI data costs during training.
Latest funding: $45 million, series A
Lead investor: New Enterprise Associates
Other investors: Bain Capital Ventures
Angel investors: Former Tesla CFO Deepak Ahuja, Xoom cofounder Kevin Hartz, Okta co-founder Frederic Kerrest
Funding plans: Having just emerged from stealth, Grancia's solutions are now generally available.
Instabase
San Francisco-based software provider Instabase offers an AI-powered application platform businesses can use to understand unstructured data and automate processes.
Latest funding: $45 million, series C
Lead investor: Tribe Capital
Other investors: Andreessen Horowitz, New Enterprise Associates, Greylock Partners, Spark Capital, K5 Global, Standard Chartered Ventures
Funding plans: Instabase just launched AI Hub, a repository of AI apps focused on content understanding and a set of generative AI-based tools.
Gensyn
U.K.-based Gensyn provides blockchain-based computing resources for AI platforms.
Latest funding:  $43 million, series A
Lead investor: a16z crypto
Other investors: CoinFund, Canonical Crypto, Protocol Labs
Funding plans: Gensyn will look to expand its team and production costs as well as launch a test network.
Mergers and acquisitions
SymphonyAI has acquired 1010data.
SymphonyAI offers Software-as-a-Service for digital transformation to businesses across the retail, consumer packaged goods and finance sectors, among others.
The company has snapped up a technology platform provider of decision science, data management, and data analytics. 1010data's platform allows users to gain insights to make business decisions.
Terms of the transaction, which is complete, were not disclosed.
VC news
Sequoia Capital, one of the biggest VC firms in the world, is splitting up.
Sequoia will now operate as three entities: Sequoia Capital in the U.S. and Europe, HongShan in China and Peak XV Partners in Southeast Asia and India.
The separation is expected to take place by next March.
The split is happening to reduce conflict between respective startup portfolios and to combat increasing regulatory compliance, according to Forbes.
Sequoia has previously backed some of the biggest names in tech, including TikTok parent ByteDance, Airbnb and WhatsApp.
Keep up with the ever-evolving AI landscape
Unlock exclusive AI content by subscribing to our newsletter!!
You May Also Like
---