AI startup roundup: Yahoo's Jerry Yang backs Google search contender
AI startup roundup: Yahoo's Jerry Yang backs Google search contender
Also – Fintech-as-a-Service, startup strikes deal with Walmart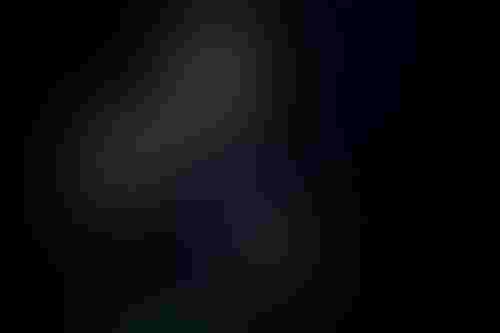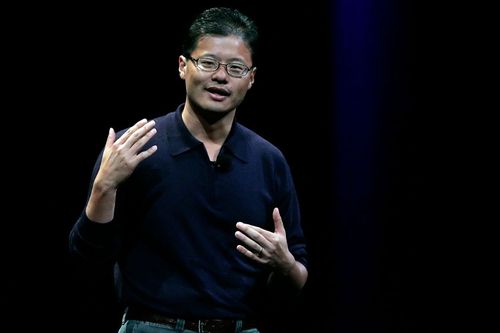 Also – Fintech-as-a-Service, startup strikes deal with Walmart
Every week, AI Business brings you the latest startup news.
From funding rounds to acquisitions, and product launches to partnerships, AI Business covers all things artificial intelligence.
Be sure to check out the deals and products roundup and subscribe to the AI Business newsletter to get content straight to your inbox.
Funding blitz
Startup: Solid - Based in San Mateo, California, it provides fintech-as-a-service to companies. Formerly known as Wise, Solid offers banking and crypto products via integrable APIs.
Latest funding: $63 million, series B
Lead investor: FTV Capital - San Francisco growth equity firm focused on enterprise solutions, financial services, and payments and transaction processing
Other investors: Headline
Funding plans: This funding round brings Solid's total capital raised to $80.7 million. Arjun Thyagarajan, Solid's CEO, told TechCrunch that the latest raise will be used to enter new sectors including logistics and health care.
-
Startup: Lightnet Group - Singapore-based fintech company developing a cross-border payment infrastructure on the blockchain. Its Velo protocol, designed for the Asia-Pacific region, allows licensing financial institutions to exchange digital assets with local currency.
Latest funding: $50 million, venture round
Lead investor: LDA Capital - Los Angeles-based alternative investment group
Funding plans: Lightnet will use its newly raised cash to further fund Velo, having previously raised $31.2 million in a 2020 series A round. LDA Capital holds an option to increase its investment to up to $100 million over the next three years.
-
Startup: Arize AI - Berkeley, California-based startup offering MLOps platforms for model monitoring. The Arize platform provides users with analytics and insights allowing for increased automation and improved troubleshooting.
Latest funding: $38 million, series B
Lead investor: TCV - Headquartered in Menlo Park, California, TCV offers investment capital to growth-stage private and public tech companies.
Other investors: Battery Ventures, Foundation Capital.
Funding plans: Arize plans to double its team size and expand its R&D efforts.
-
Startup: Latana - Berlin-based provider of AI-powered tracking abilities for consumer brands. Latana's platform offers users insights into marketing strategies based on consumer brand perception metrics.
Latest funding: $36 million, series B
Lead investor: Oxx - London-based venture capital that invests in B2B SaaS companies
Other investors: Balderton Capital, Kreos
Funding plans: The German company plans to use the cash to scale its platform.
-
Startup: Hebbia - Based in New York, Hebbia developed AI tools that improve online searches. It offers plugins for applications such as Chrome that provides users with answers to queries using Find keyboard shortcuts.
Latest funding: $30 million, series A
Lead investor: Index Ventures - European venture capital firm with headquarters in both San Francisco and London.
Figure 1: Other investors: Jerry Yang - the Yahoo! co-founder, Raquel Urtasun - formerly Uber's head of AI research, Radical Ventures
Funding plans: Hebbia plans to increase its engineering team size as well as expand its customer acquisition capabilities.
-
Startup: Diveplane - This software company in Raleigh, North Carolina offers MLOps tools including AI training systems that utilize synthetic data. The minds behind the company include former Epic Games president Mike Capps and defense tech veterans Chris Hazard and Mike Resnick.
Latest funding: $25 million, series A
Lead investors: Shield Capital - venture capital in San Francisco with a focus on defense and security-related technologies.
Other investors: Calibrate Ventures, L3Harris Technologies, Sigma Defense
Funding plans: Diveplane plans to use the funds to further invest in its AI solutions.
-
Startup: Healthily - London-based company that uses AI to diagnose illnesses based on symptoms. Formerly Your.MD, Healthily determines whether a patient should visit a physician.
Latest funding: $20 million, venture round
Investors: Smedvig Capital, Reckitt, Orkla Ventures, Canica
Funding plans: Having now raised a total of $67.3 million, the British company is looking to expand to the U.S having struck a deal with retail giant Walmart.
Keep up with the ever-evolving AI landscape
Unlock exclusive AI content by subscribing to our newsletter!!
You May Also Like
---