AI Startups Sweep WEF's Technology Pioneers List
AI Startups Sweep WEF's Technology Pioneers List
AI Startups Sweep WEF's Technology Pioneers List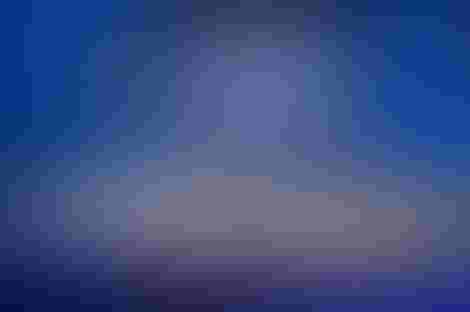 GENEVA - AI start-ups from around the world feature heavily on this year's 2018 World Economic Forum Technology Pioneers annual list, highlighting the prominence of artificial intelligence and machine learning within today's technology industry.
Launched in 2000, the Technology Pioneers community brings together start-ups and early-stage companies from around the world with a significant involvement in the development and deployment of new innovations poised to make a significant impact on business and society. This year's list is notable for the fact that 54% of listed pioneers come from outside the US, particularly in emerging markets, and over 25% of companies are female-led.
The Pioneers are selected by a committee of more than 60 academics, entrepreneurs, venture capitals, and corporate executives, who claim to base their decisions on criteria such as innovation, potential impact, and leadership.
"Innovation comes from all corners of the earth and from a very diverse group of entrepreneurs, and with this selection we recognise that," said Cheryl Martin, Head of the Centre for Innovation and Entrepreneurship and Member of the Managing Board at the World Economic Forum. "The next step is to help these Pioneers bring their solutions to complex world-critical problems to global markets and to take action for the public good."
Significantly, many of the Technology Pioneers profiled belong to the artificial intelligence and machine learning community. 17 of the total companies shortlisted are working with autonomous, cognitive, or AI technologies to solve problems across a vast range of industry verticals, including:
"It's an honor to have Gamalon named as a Technology Pioneer by the World Economic Forum," said founder and CEO, Ben Vigoda. "Gamalon's mission is to accelerate human understanding by combining human and machine learning. The fundamental problem we're tackling is to enable humans to teach machines and learn from them through an exchange of ideas rather than just data. This recognition inspires us to continue to innovate and solve the problem."
"We have seen that our technology has the power to transform the way organizations understand and interact with their data," said Narrative Science CEO, Stuart Frankel, in response to the news. "This recognition inspires us to fulfill our mission of empowering everyone to be data-driven without requiring them to have specialized skills in data analysis and interpretation."
As these innovators moves forward with the support and clout of the WEF, the wider AI community will be watching with baited breath to see the new technological breakthroughs that could be produced.
Keep up with the ever-evolving AI landscape
Unlock exclusive AI content by subscribing to our newsletter!!
You May Also Like
---