AI Summit 2022: Team Agriculture wins Hackathon
AI Summit 2022: Team Agriculture wins Hackathon
After an eight-hour day Wednesday and a judging panel deliberation Thursday, the inaugural Hackathon has concluded.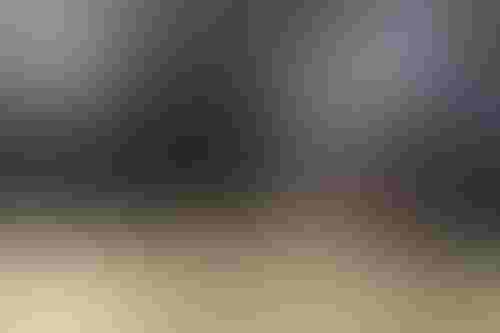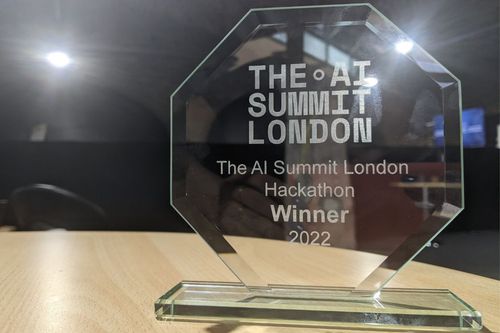 After an eight-hour day Wednesday and a judging panel deliberation Thursday, the inaugural Hackathon has concluded, and the winners have been announced. 
The successful team – who named themselves Team Agriculture – came from a variety of universities and was able to put their study of data analytics to the test. They also receive priority consideration for JP Morgan's AI & Data Science internship program
Team members included Niklas Tecklenburg from Glasgow University, Athithya Balasubramani from Queen Mary University, Tia Shah from Kent University, and Zhaomian Zhao who recently graduated from Henley Business School.
"It was very interesting as a challenge, based on sustainable development goals to solve a real-world problem which you don't come across very often in university situations, so it's very useful," said Balasubramani. "The world is facing a food and pollution crisis, and diets are going to be impacted. In that scenario, we need solutions like these."
"While the solution we actually came up with was not practically possible for anyone with dietary limitations, we managed to come up with the most optimized solution in the time allowed," he added.
Team Agriculture used a cost-function analysis in the neural network algorithm, a process that took some time to go through all the possible combinations. 
"We had to play around a lot with cost-function to make sure the algorithm works properly, and to make sure you get the best nutrients while minimizing carbon emissions," said Shah. "It was a really good opportunity to see how data science can be used to solve genuine problems. This is an issue that's very significant especially in low-income countries, and it's good to see the possibilities that are out there that also help protect the environment."
The prize of being bumped up the list of applicants for the JP Morgan AI & Data Science internship program is also an exciting outcome for the students, especially given they are at the beginning of their data analytics journey. 
"Being a student from India, it can be hard to get a part-time job while also studying that meets your visa requirements," said Balasubramani. "Currently I work at McDonald's in between the hours that I'm studying so if a company like JP Morgan offers an internship, it's of course very appealing."
Shah similarly says an internship can open a lot of doors. 
"I'm still figuring out exactly what I want to do in the field and it's obviously very exciting to have the prospect of this kind of internship," she said. "I've been looking into software development and cyber security, as well as AI – this has been a recent interest that's definitely been heightened by this conference. Even looking around today there are so many interesting things you can do with AI, and it's nice to see how each area is being used in a real setting, it's not just theory."
Keep up with the ever-evolving AI landscape
Unlock exclusive AI content by subscribing to our newsletter!!
You May Also Like
---